Well, I've been busier than I think I've ever been. It feels like finals week every day. ha!
Elbow Room is over in two weeks, so we are in high gear. Everyone is working looooong days to get the houses finished. We will have 4 reveals under our belts after today, with two left. I am also doing some design work on the side, so that has made things even more hectic. But it's real life, so I'm working through it!
I also went to Miami last weekend, and have some fun pictures from that.
I have been painting away on all of the episodes...
one last minute mural was this: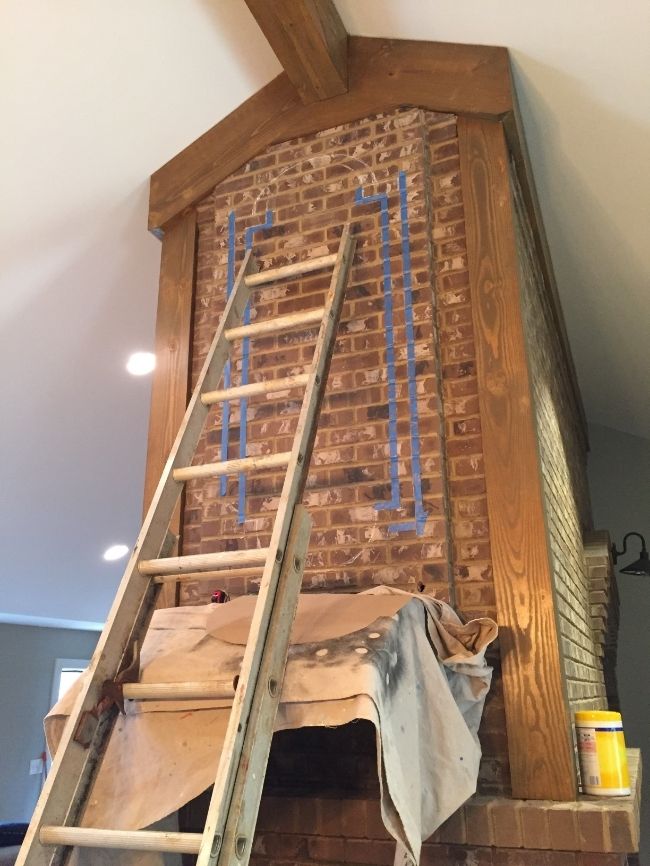 a high-up-over-the-kitchen mural that you will have to wait until the show airs to see. But it turned out nicely.
I also had a bridal shower for my friend at my house this past weekend. I had some really pretty leftover flowers: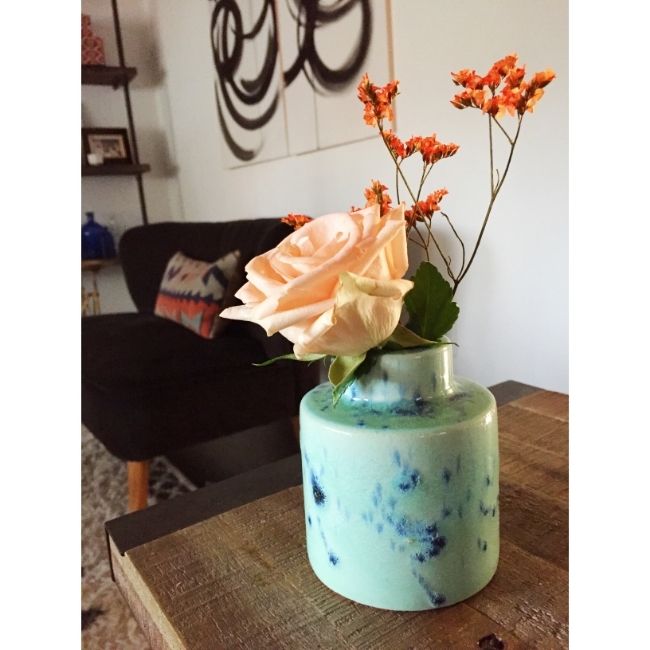 We had a great time!
When we went to Miami, everyone from the wedding stayed at the Viceroy hotel. I didn't know it before hand, but it was designed by Kelly Wearstler. Eye candy everywhere, and the second I stepped in the lobby I knew it had to be designed by Kelly.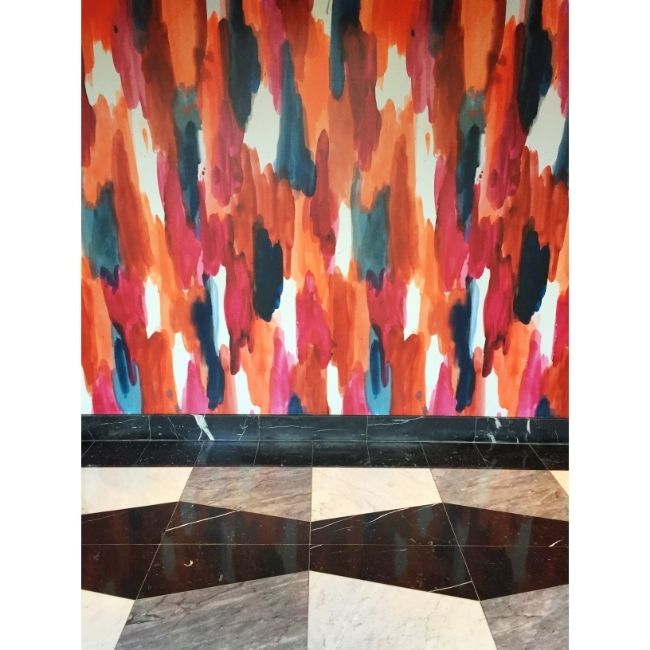 It was really crazy, but fun to look at. Her style is great but insane. Haha.
In other news, I did some decorating for one of my clients this weekend. He has two bathrooms (he's a bachelor in a city loft); one is downstairs and one upstairs. Both got some attention this weekend, but I mainly made progress on the downstairs one.
Here it is before: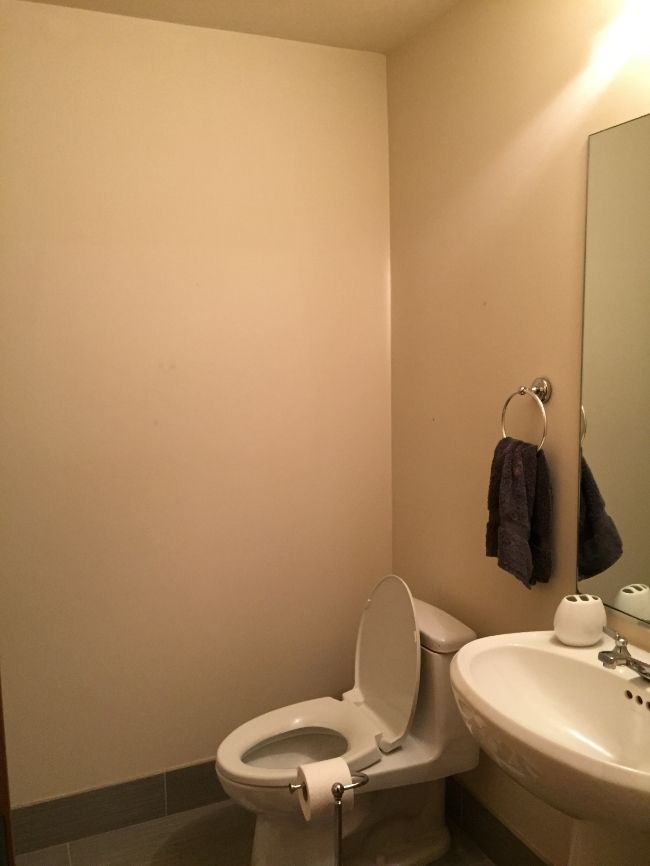 We painted the walls a light gray, and had new hardware installed, then I did some decorating. Much better!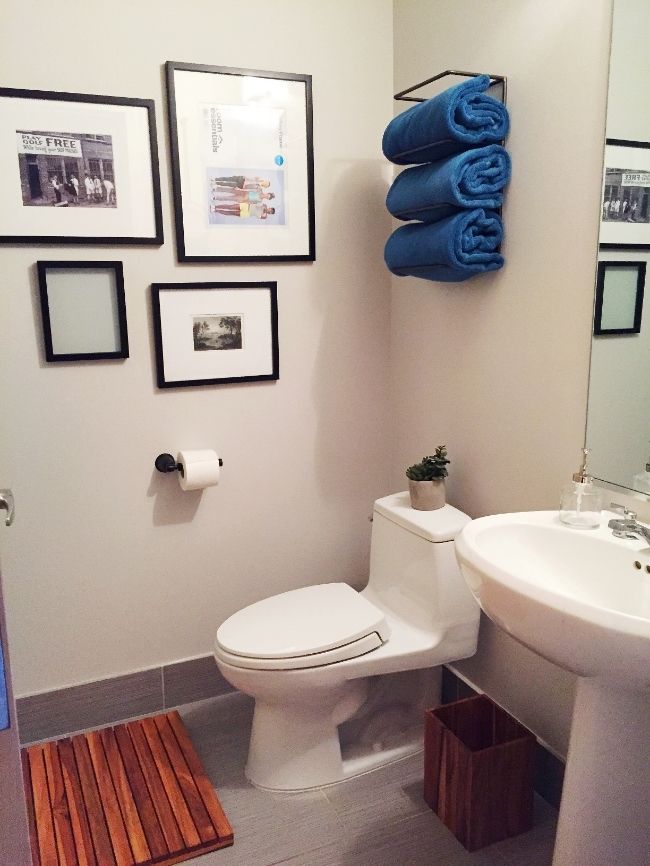 I'm going to have to replace the bathmat because it's a little awkward there. I like the wood, though! I might try and find one with a lower profile. Otherwise, the space is coming together. He didn't have much direction and basically gave me free reign. Except he only likes blue ;)
We are about to get some crazy-awesome commissioned art in there though (in the living space), so colors are about to happen! Woo.
Ok, signing off for now. I promise to get back to regularly scheduled posting once Elbow Room ends. I have quite a few design jobs and paint jobs lined up for after the show, so I will have lots to talk about! In the meantime, feel free to follow me on Instagram at @kristenfdavisdesigns