Hi! It's been another crazy busy week. I feel like I look up and think its Thursday but it's only Tuesday. Ha! Having fun, though. How was your week?
Last night, we got to go to Janke Glass Studios last night, with Mark, who is the glass and metal artist that is working on the show this season. It was so cool! Glass blowing is such a delicate art. It's like a dance. You have to feel the weight of the glass and balance it out with what you are manipulating it to do at that moment. We got one almost perfect, but we pushed too hard for it to be a certain size and it plopped down on the ground and broke. Bummer! It was craziness. But after that, Mark made another one, and it turned out even more beautiful than the last one. I guess that's part of the beauty of handmade pieces ... it makes them more special. Lately I have had more of an appreciation for time honored crafts over machine made things. I know its always an important discussion, but for some reason I have been thinking about it a lot lately. It's just so important to appreciate craft versus reproduction and machine made crap. OK I'll get off my soap box.
here are some pics of me in the studio. It makes me look cool, so I had to share ;)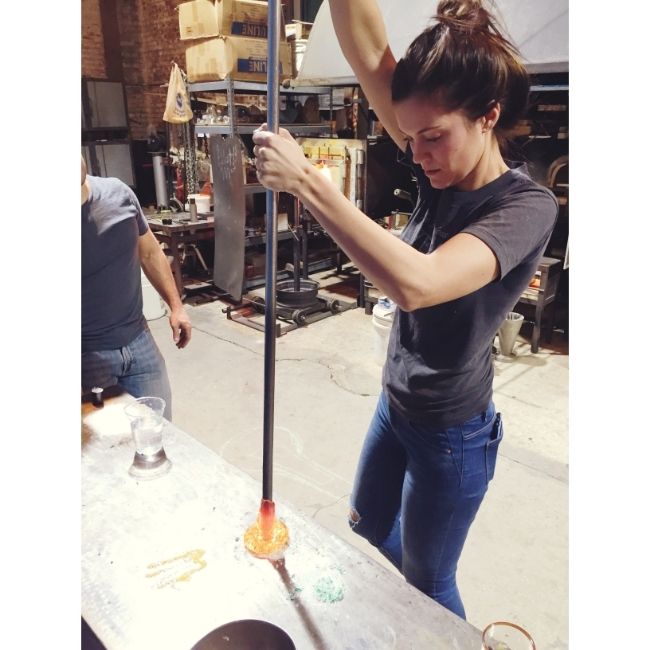 practically a glass artist. ha. kidding!!
Mark let us make little flowers. You dip the rod into the glory hole and get out your blob of glass. then you take it out and roll it a little to let it cool off. then, back into the glory hole for more glass. then, apply your color (That is what I'm doing above)
letting the glass cool a little bit before getting some more.
Then you move it into the other glory hole (I'm not sure what the difference is, except one we used for heat, and one we used for getting glass out of)
then you are able to manipulate it with the tools. It was awesome.
In other news, I finished a cool, big piece of artwork for the show...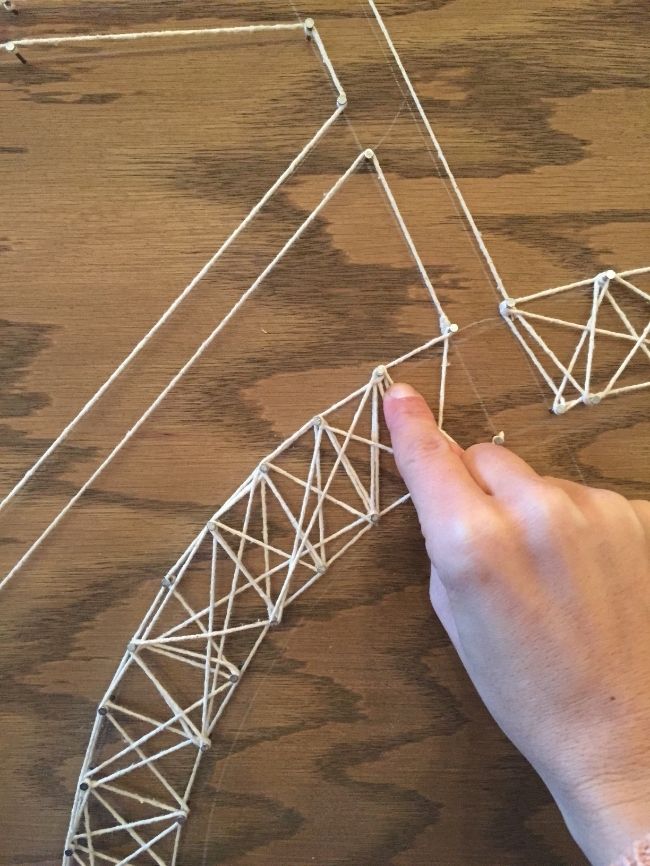 this is gonna be neat!
in other news, I was admiring my striped rug I got at Urban Outfitters for my little guest bathroom, when I noticed something dumb...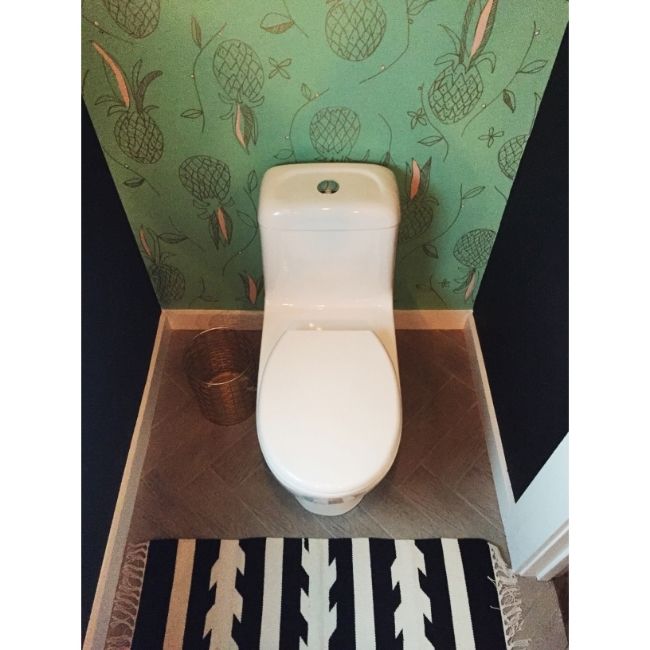 the house cleaners threw away part of our toilet paper holder. hah!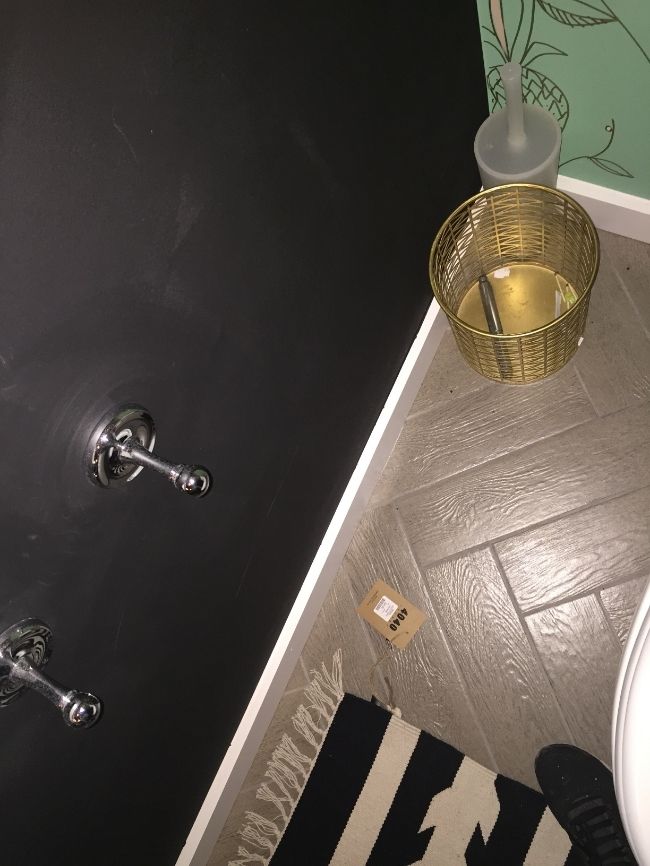 Do you see it in the trashcan. What the heck? They are kind of known for not being very thorough, but this was an all time low. Hahah. At least they didn't throw it in the trash outside?
PS Did I ever show you my "brass" trashcan? I spray painted a fun little metal trashcan from Target with gold spray paint last summer. I think it's cute! (How lame is it that I spray painted a trashcan and I love it. Ahhh, the life of an artist/DIY Blogger)
last but not least.... this is going to be a fun mural: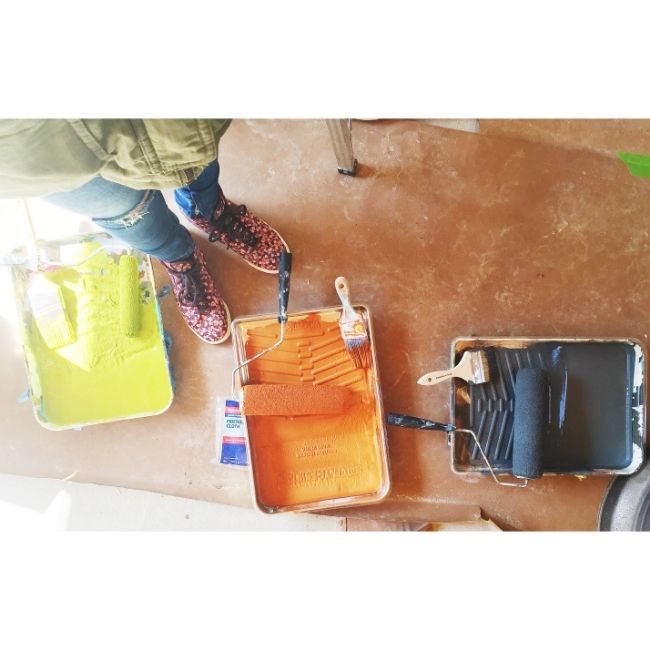 WOO! Seriously though, it's a good one. I can't wait for y'all to see! It's killing me not to be able to post "after" shots... Hopefully you guys will bare with me. At least I can do little sneak peeks.
oh, and I wanted to show you the finished products from the art I was telling you about last week, for my client in San Diego:
I can't wait to see them framed and hung on the wall. Thanks again, Kathy!
Hope everyone has a nice weekend!