...even though I will be working this weekend :)
How was your week? I can't believe another one has flown by! I have finished so many projects this week, and made so many things. Really fun, but feeling like I'm in a whirlwind of Hobby Lobby, Lowe's and paintbrushes. I really can't wait to be able to share with you guys the fun DIY and art projects I have been doing.
As usual, though, I have been moving things around the house. I think this time of year has a certain amount of discontent for everyone. People are ready for a change of seasons. That makes me want to buy different house things, and new clothes. What about you?
I haven't had time to do much of anything (I cleaned out my closet but the donation pile is still sitting in my car from last weekend), but I did move things around the house.
I put my
Kari Fisher Designs
pillows on the sofa in my bedroom. I took off the back pillows that go with the sofa, and just put the two large pillows she made for me there. Kind of a fun change. Max likes to sit up there, though, so they will probably not stay there too long.
I have loved those IKEA pillows for a few years now, but I am growing tired of them. A little sick of seeing the "global-influence" stuff everywhere. I hate to say it, but true. Overkill! Not good, though, because I have that stuff all over my house. Haha. I think it's just a few pieces, though, because I still love my kilim pillows and rugs. I think moving things around helps! And like I said - probably just the time of year.
I also was so happy to see that west elm (you would think they sponsor my blog, but no) got more of their
Jacquard Leaf items back in stock
. I have found that they stop selling things ,then start selling them again, regularly. Anyway, I wanted 3 euros for my bed, and had only bought two when they stopped making them. I had them on the guest bed, but when I went in last weekend, they had more, so I bought one more and now they are living on our master bedroom bed.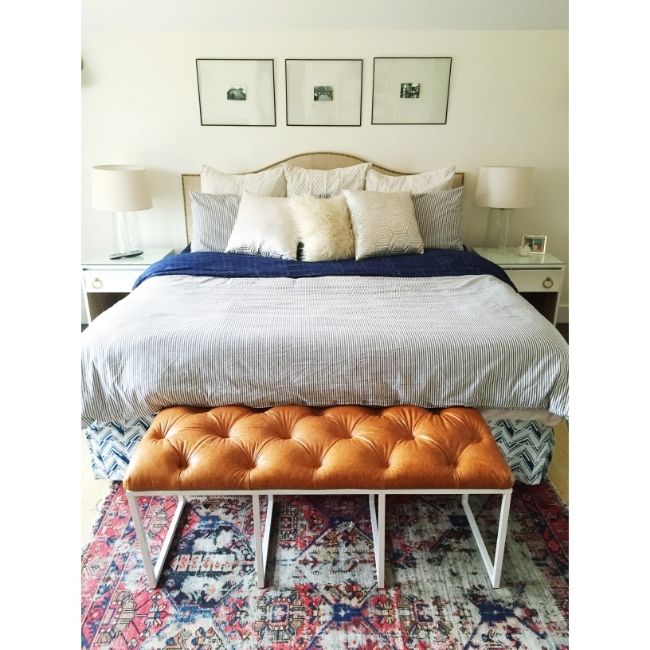 I also put the anthropologie bedskirt back on a while back. I'm glad I never sold it! It looks cute in there. Of course now I'm craving more color. Always back and forth with me.
You can't really see them well in this photo, but I found those linen color and silver geometric pillows at Ross recently. Two for $17 or something. I think they're really cute.
In other news, a few mysterious pics of some of my projects: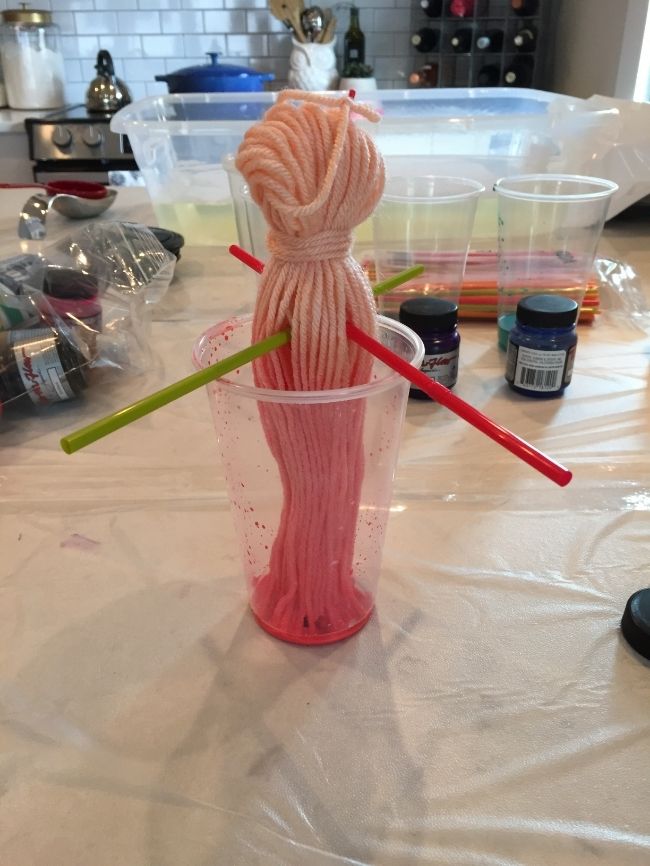 This turned out preeeetty cute, people. Now I just want to make 5000 more.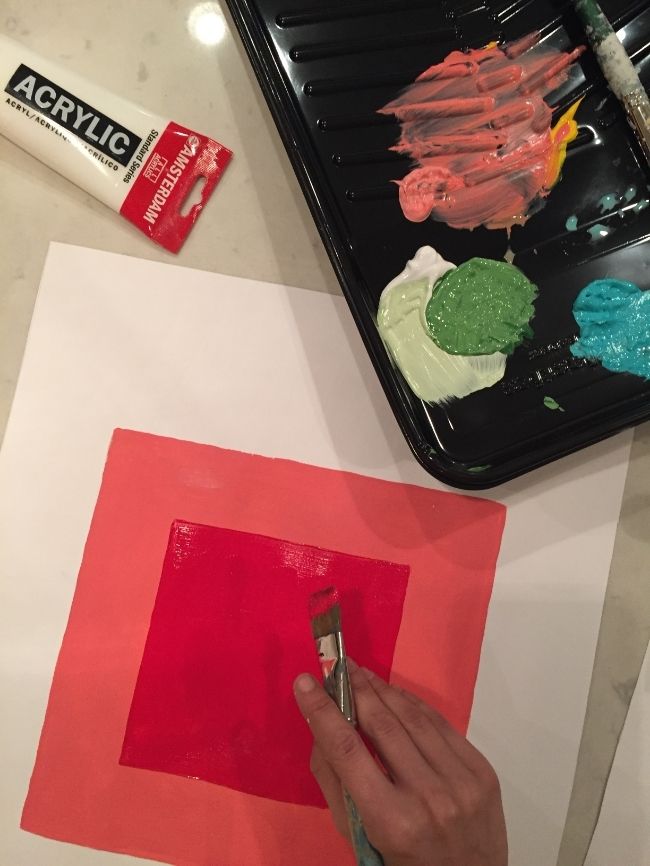 I made three of these, all in different colors, for a customer (who reads my blog. Hi, Kathy!). They will ship out this weekend!
I have been doing my projects mostly at home, because it is COLD at the studio (I don't have heat there). Both of our pets like to involve themselves.
I think he's mid-meow.
While I was shopping for the wood in the photo above, I took this picture.
Posts, all stacked up. Kind of fun!
I also did some marbling experimentation, that you will hear more about later.
This was a "mixture" (not mixing at all, because it's oil on water) that I found in my water bath that I thought was pretty.
Reminds me of those margarita glasses with speckles on them.
lastly, a photo right before I swirled the paints to make the marbling. this was such a cool and fun experiment!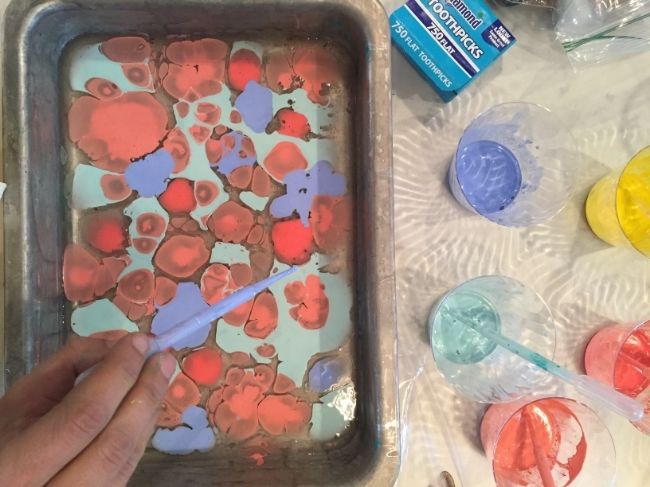 I can't wait to show y'all what I made with the marbling! It was hard, but it was worth it, and I think it's going to be such a cute addition to the room it's going in!
Alright, I'm off to paint outside today. and it's COLD! Wish me luck. Have a great weekend.