Hi! How was your weekend? Mine was nice and chill, with no big plans. It was cold and rainy in ATL this weekend, so I just kind of wanted to stay in.
I just wanted to check in and show you guys what my life has been like lately. I received this photo from Lauren Gelston, a designer down in Tampa that I work with really regularly. We have never met in real life, but she is always commissioning paintings from me for her clients - and I love her taste. Here is a watercolor I did back in the fall... it's all framed now and installed. She said she and her clients love it, and I love the room it's in. Beautiful design work, huh?!
Here is a post I made
about it when it was in the works. They are actually commissioning another one that will be similar but in different colors.
We've been hard at work for Elbow Room, designing away. It's mainly the preplanning stages now, and I wanted to show you some colors/fabrics we are probably using for an episode. I will be doing some painting work based off of these colors -- fun!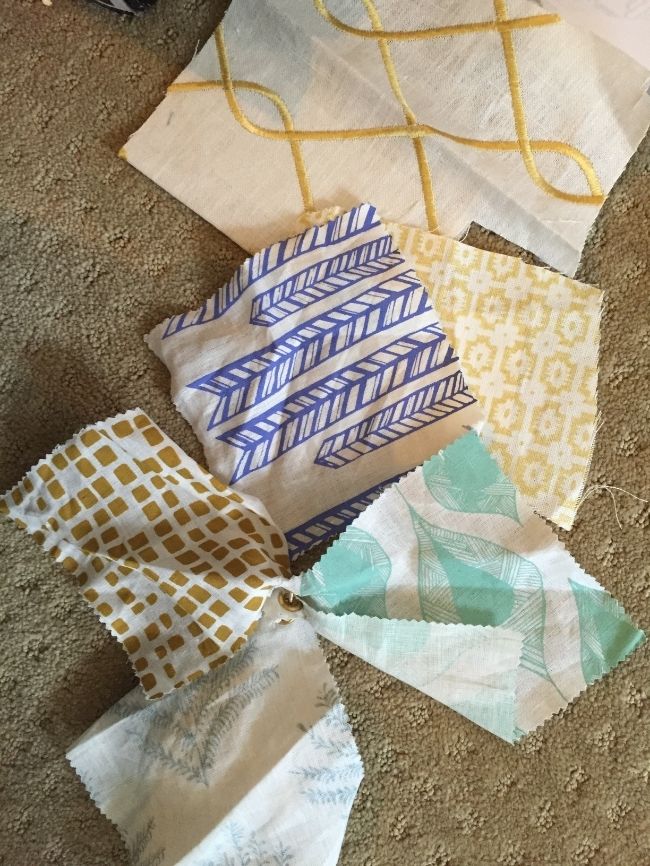 I'm having a great time working with the team/show; everything has been great so far.
In other news, I am also doing a little interior decorating work. It happened organically - just people recommending me. I am having a great time with it. In one client's house, we are having some pipe shelves built (well, probably. Not official yet, but I hope so!)
here is the plan I sketched out for the builder.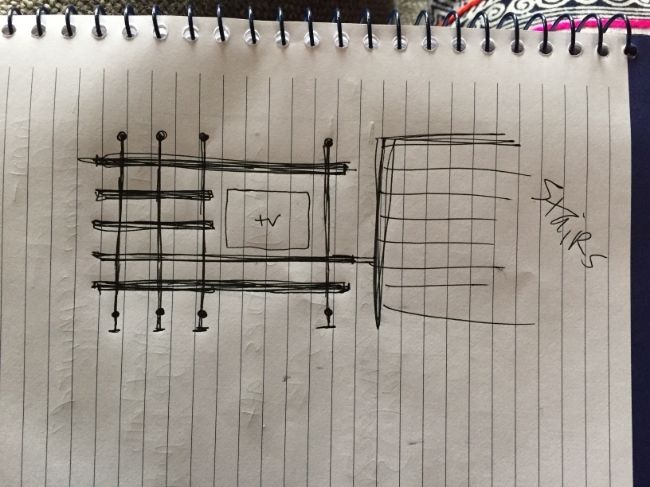 They will be pipe shelves like mine: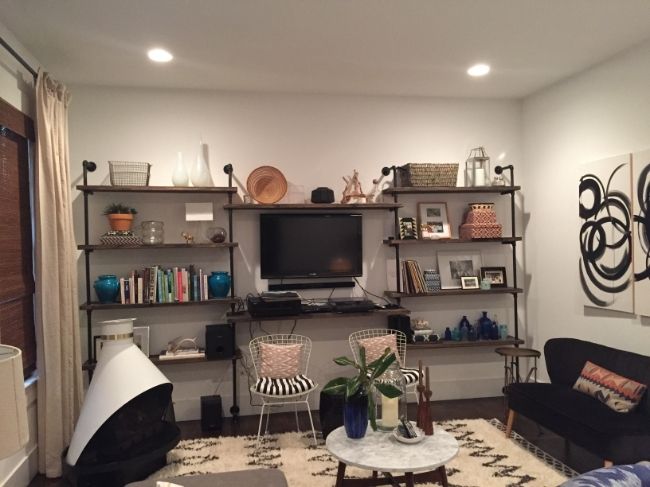 His TV was just hung though, so I think we are going to do a right-side orientation for the TV. He travels a lot, and has lots of cool knick knacks from his travels that currently don't have a home. They need to be more prioritized (and get out of the sun in his windowsill!!!), so hopefully these shelves will do the trick. I'm excited!
when we weren't working this weekend, we relaxed: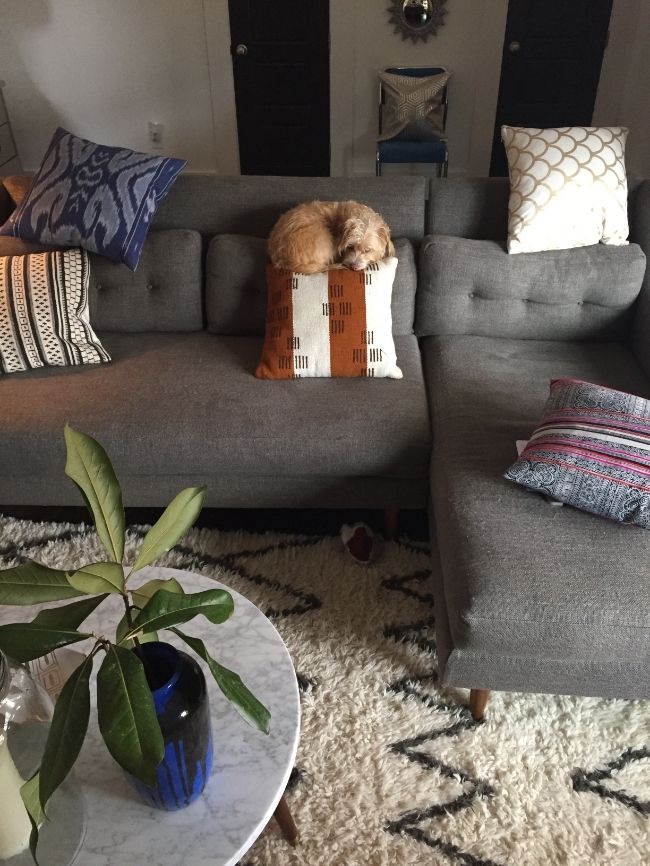 :)
King Max and his pillows (actually this just really speaks to my pillow buying obsession).
My birthday is next week, so we went to my mom's saturday night to celebrate. She found this old baby bunny of mine:
hehe.
alright, that's it for now. About to head out the door to work. Have a great week. Hopefully I'll be back to check in again before the week is over!