For a few months now, I've been loving serapes. I like the calmer versions (I have quite a few I've collected at thrift/antique spots) like
this
, but lately I have been wanting something made of the brighter version. I'm thinking of buying one and having a bolster made like
Jenny from Little Green Notebook
did here:
really cute, and I could see moving it all around the house. It would look particularly cute on this bench in my living room: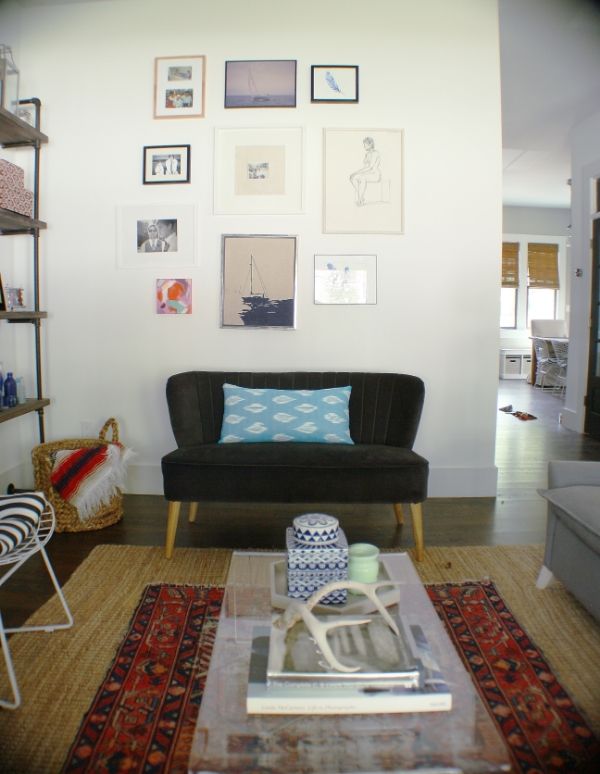 right?!
I found a couple of other cute uses for serapes. Check out this upholstered bench from
ABC home
:
Or if you're not in that kind of market and want the look for less, these upholstered cuties from
Etsy
, for only $99:
I love them, with their little brass feet and black legs. (cute room, too)
Even young Max was inspired by Serapes for his Halloween costume this year:
heh! have a great Thursday.