We have officially begun work on Elbow Room (I'm working on the design aspects and some art/paint projects for the show this season), but am headed out to do some painting (two kids rooms... fun!) today. I just thought I'd share some photos from the house lately... a little of what I have been up to.
Sitting in my living room yesterday, doing some work on the computer, I snapped this. I stole that magnolia branch from my backyard, and am enjoying the green in the living room.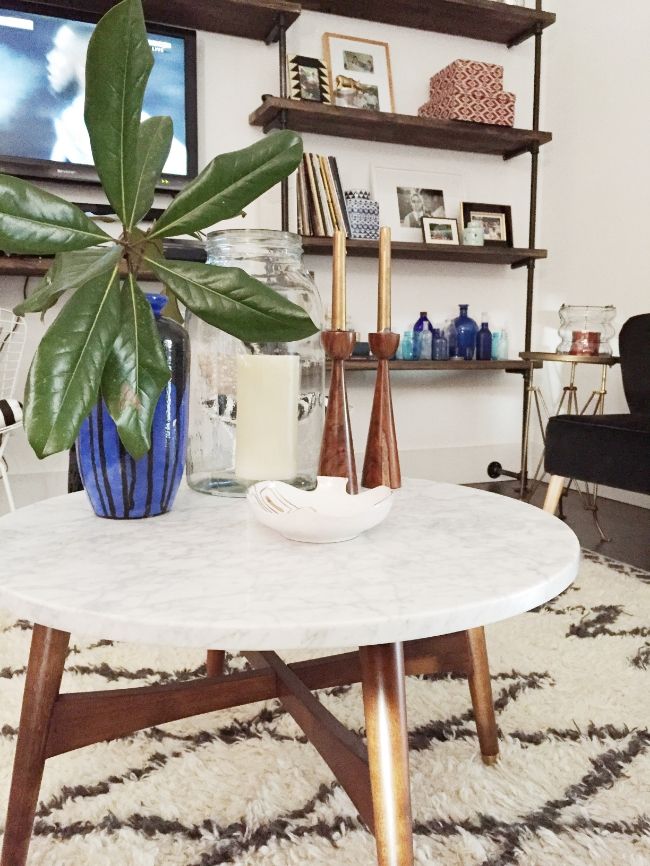 I did a little thrift shopping this weekend. I had a great time, and found a few things.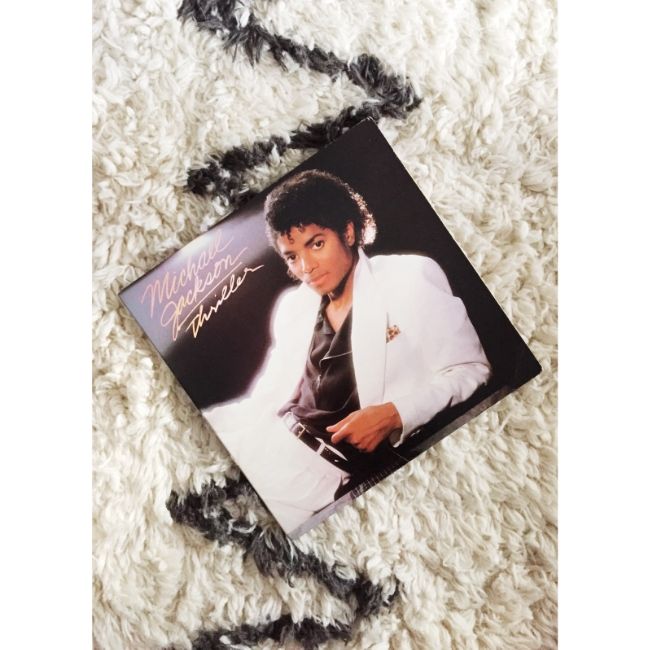 including MJ! It was a framed album. I was really hoping that the actual vinyl was in there, but it was not. I plan to frame the album cover too, but not in the ugly frame that was at the thrift store. I am a big Michael Jackson fan, so I think this will make some fun art for my house.
And I mean, come on. Thriller album. YES.
I spent some time last week restoring almost 100-year-old wallpaper for Melanie Turner, a local Atlanta designer. She has as gorgeous old house that she is renovating, and this wallpaper had been ripped off the wall in some areas. She wanted to keep the wallpaper, but these spots were such an eye sore. So sad! I went in and matched the wallpaper color as best I could, then hand painted it back to match the pattern on the wall. It is not perfect, but it is pretty close!


First area: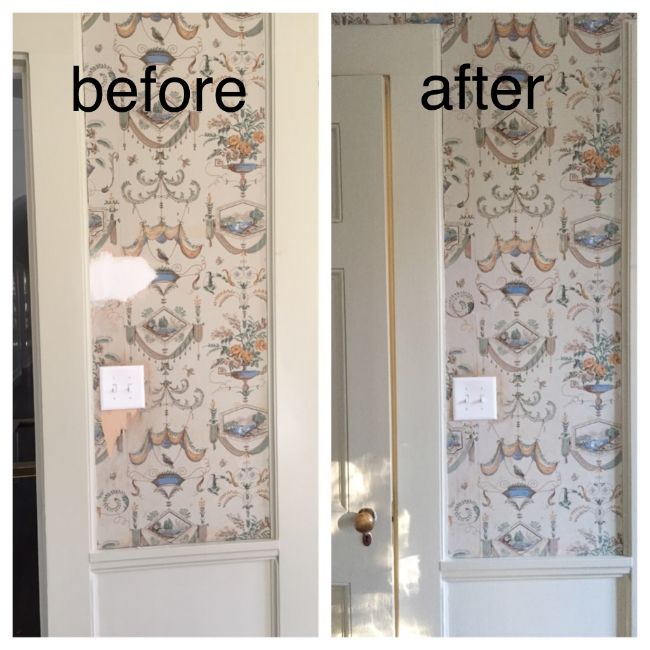 Other area:



and speaking of painting, things got weird last week when I painted some Magnolia tree leaves from my backyard:
and here is a photo I took in our dining area, after I did a little moving things around:
I brought that basket over from the studio. Oops :) I just like it so much, and haven't been at the studio that much, so I brought it home with me and put a plant in it. Much better. I really need to find something different to go on that wall, besides my sofa table. Hmm.
I also brought that star mirror home from the studio. It was just sitting there forever, and I thought it might be cute over the table. It's taking me forever to get these rooms in this house right! Argh. It's still a little small for that big wall (Tall ceilings), but I will figure it out.
lastly, I framed one of my mini paintings from last week. I didn't think it would sell fast (I'm so terrible at predicting paintings sales. It's weird), but it did, and now I have to take it out of the frame. Maybe I'll put ol MJ in there instead.
OK, that's it for now. Have a great day.