I have spent a little time the last few days doing some little baby paintings that are now for sale...
I love each of them. One of my favorite things in life is making new color combinations, so that's basically what's happening here. Im not sure why I'm so preoccupied with pink.
I did these because about a year ago I spent some time painting some small paintings that I have kept around my house. They are fun because you can prop them up on a shelf without having to hang them... or you can hang them on the wall by themselves or with a grouping. I have loved moving mine all around. I thought it would be nice to mix things up around here and offer you guys something new. And, since they're small, they have small prices. If you are interested in a painting, email me at kristen.fountain@gmail.com, and you can purchase it. First come, first served. Shipping will be calculated by where you live, but around $5. Please put the title of the painting in the subject line.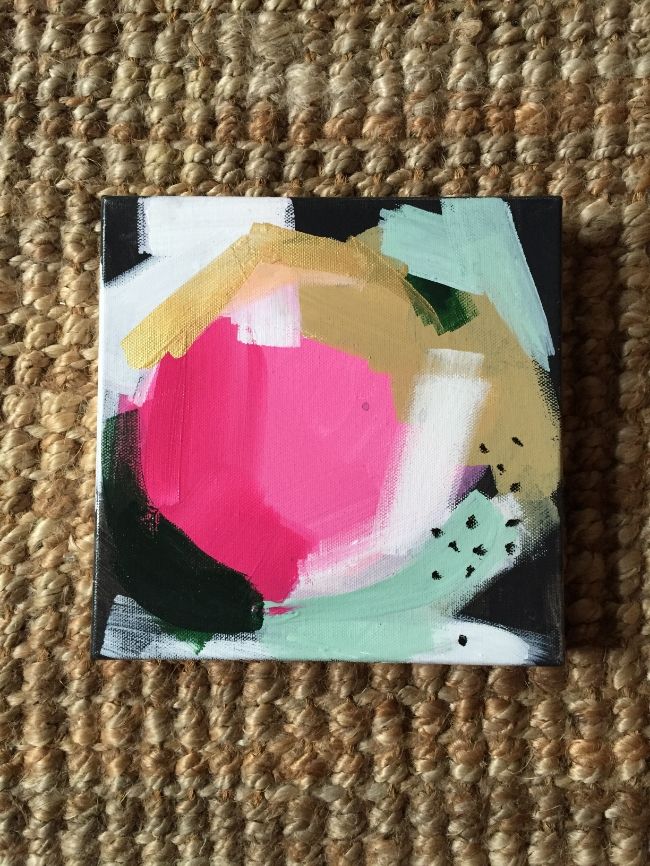 "speckle" -- 8x8"
$55
(SOLD OUT)
all of them have painted sides (they are gallery style and about 1.5" deep which is nice)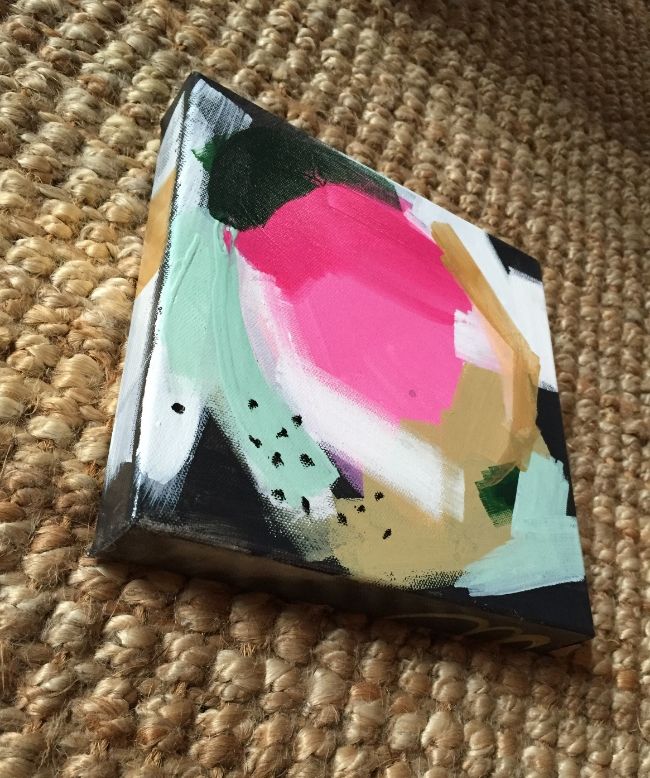 + + +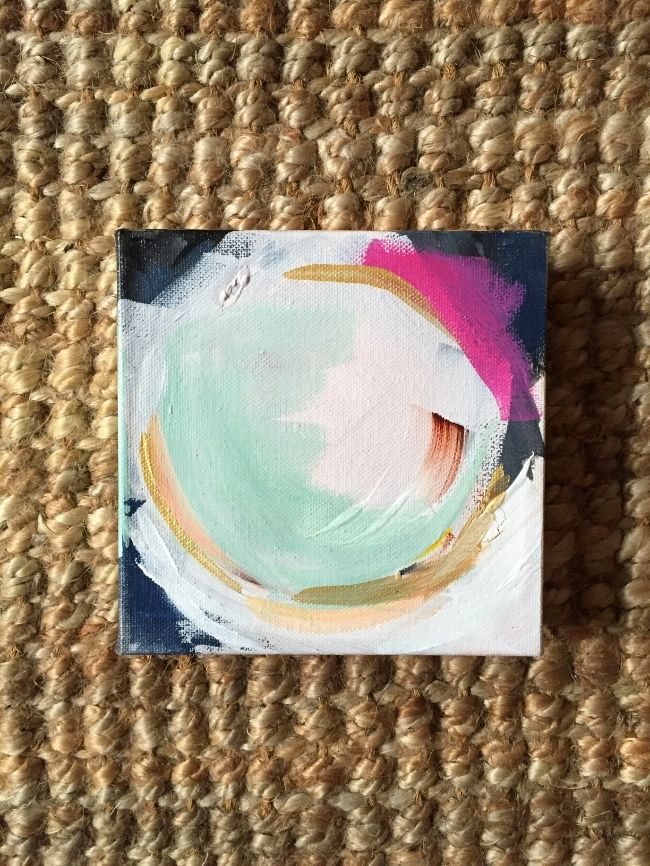 "egg" 6x6"
$45

(SOLD OUT)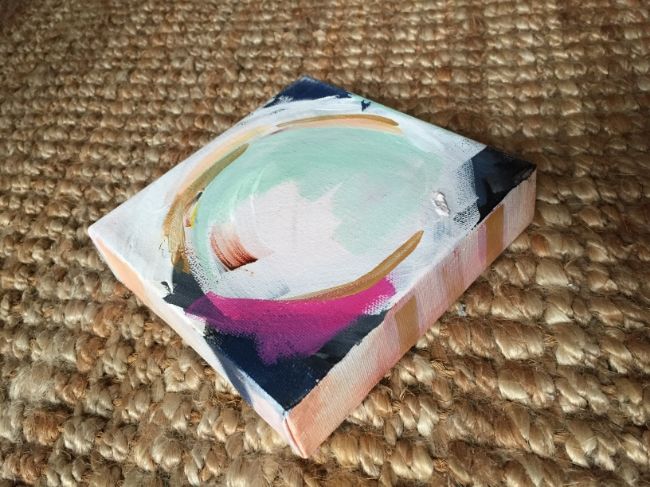 + + +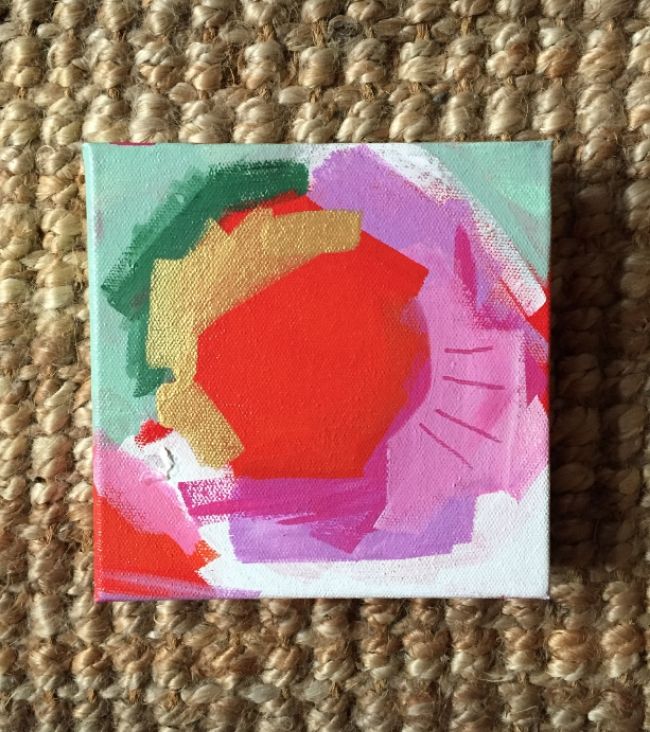 "wink" 6x6
$50
+ + +
"pink water" 6x6"
$45
+ + +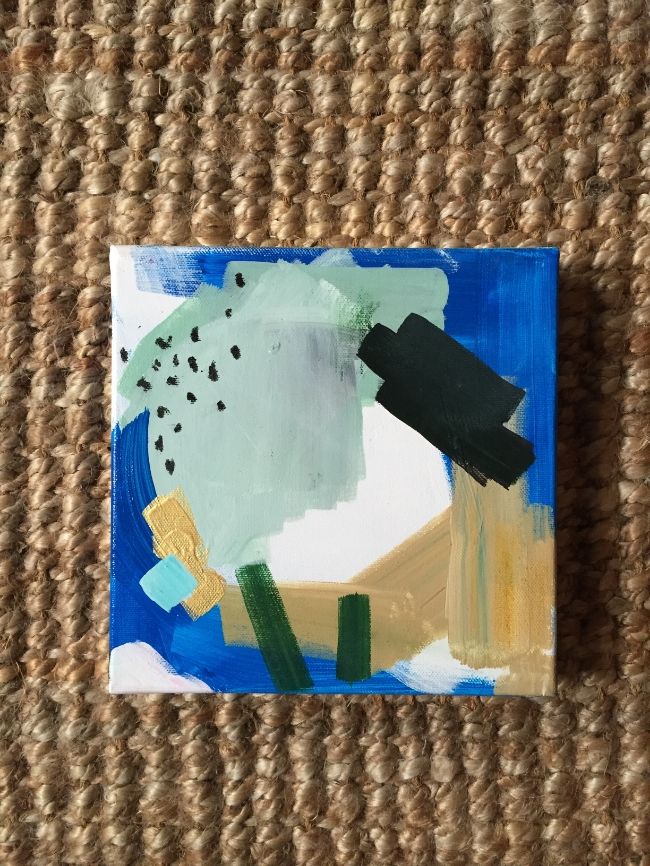 "blue bunny" $55
8x8"
(SOLD OUT)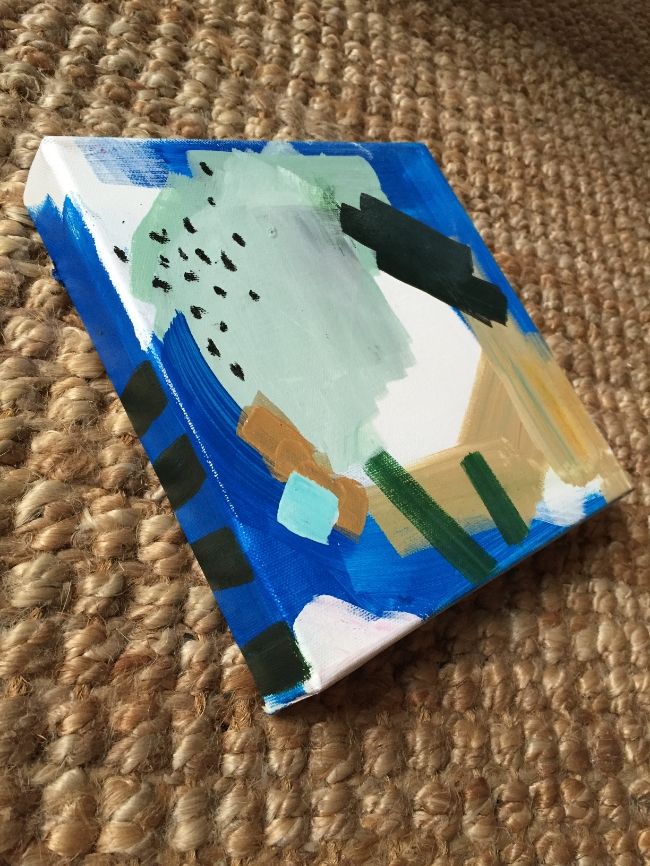 like I said, please email me at
kristen.fountain@gmail.com
to purchase!