Hi! How was your weekend? Mine was really nice. I am finishing up a bunch of current client projects, and beginning to focus more heavily on the
Elbow Room
projects that we have coming up. It's a fun, interesting transition. I think it'll be a cool change of pace - and that's always nice this time of year.
As usual, after the holidays and taking down Christmas decor, I want to change things around my house a bit. Usually, it involves adding some more color, since Spring is still a few months away and January and February can be a little stale.
After I took down all the holiday decor from our entry way table, I ended up replacing the black and white circle art that I made with a gallery wall grouping. I wanted some color here, and also wanted to move the black and white paintings into the living room (we had a big empty wall that I hadn't found the perfect thing for and it was driving me nuts).
I love the grouping over the console, and the kick of color here is definitely making me happy. It's kind of a springy little spot, no?
I found those gold tole candleholders at Goodwill this week for $3 each. I got two of them. One's hanging here, and the other one is in
the pineapple bathroom
.
I also hung the acrylic shelf from our old bathroom in the guest bathroom upstairs.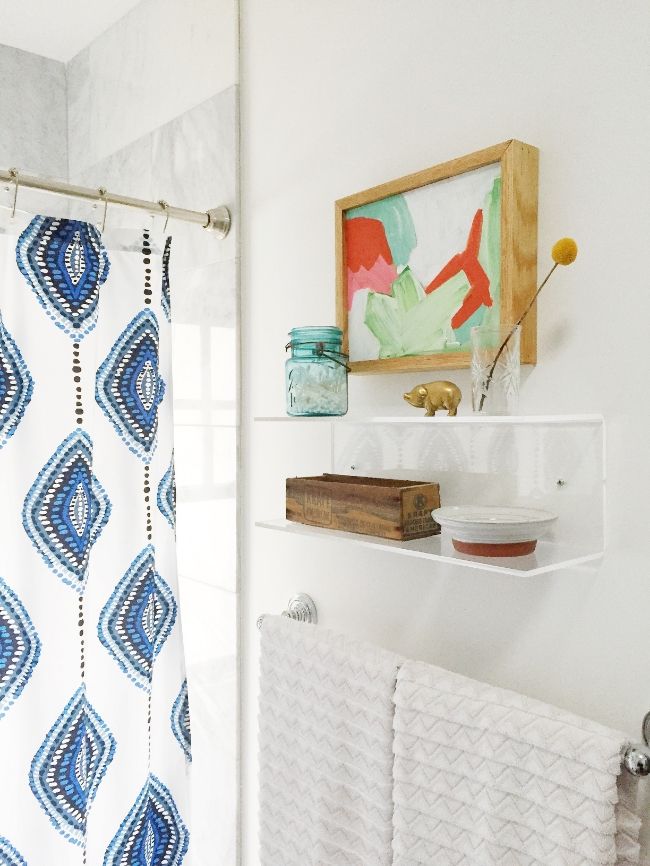 Its just over the towel rod, but I think it's nice in there, and allows me to display a few more things. It was just sitting on my office floor since we moved in. Why am I so slow with designing this house? I guess it's just trying to figure out where I want things to be and being deliberate about them.
I made that funny little abstract painting over the towel rod really quickly one day. I always see a red horse or dog on the right middle area-- a total accident.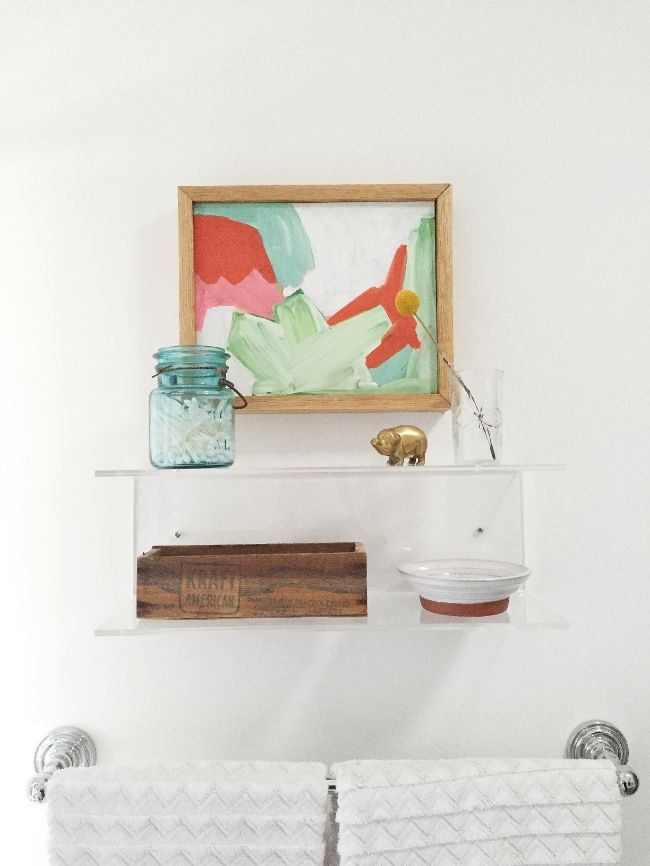 I got that wooden frame at a thrift store, and liked the thickness of it, but it was missing glass. So, I just painted onto the wood that came with it. Then I just hung it up! Gotta think outside the box sometimes.
As I've mentioned, I have a couple of design clients right now.
We are decorating one client's house and she was looking for an office chair.
This weekend, I found this cool one at the local Habitat for Humanity ReStore in my neighborhood for only $12. We are going to have the wheels replaced and reupholster the seat. I love the petite frame of it and the fact that it has little arms.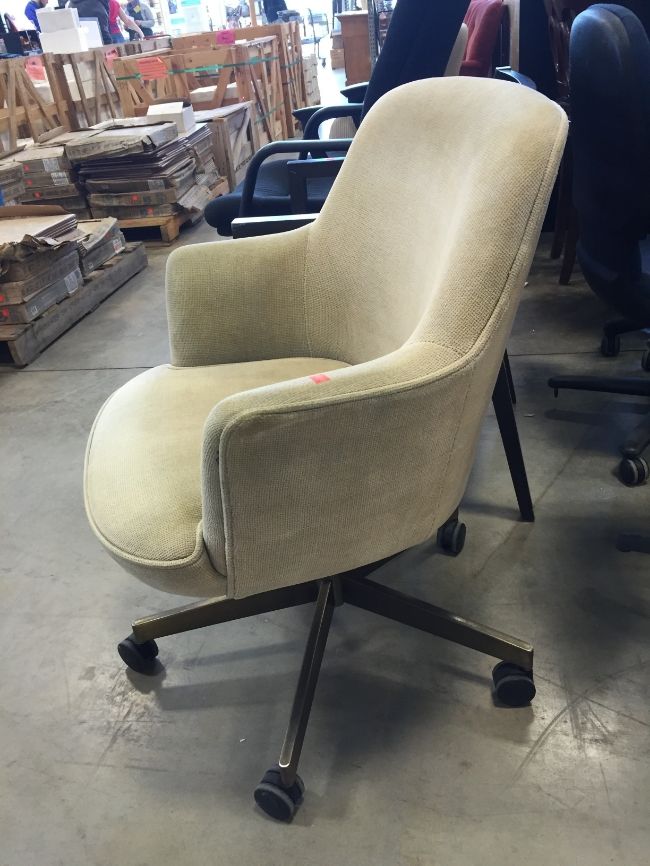 We can shine up the brass on the base a bit and she'll be a good as new.
Alright, off to attack some more projects.