I bought this little bench at Ross a few months ago. It was like $50 or something, and a little dinged up, so I got 20% off of that. It came with wicker baskets, but Max promptly chewed them up, so I replaced them with these metal ones. We keep his dirty-feet-towel in the baskets, and the bench is right by the back door. He also likes to sit on top of us and greet us when we get home. And by greet us, I mean freak out and scratch the window until we walk in the door. ;)
it looked like this before:
I got the metal bins at TJ Maxx. I wanted a bench cushion on the bench all along, just to make it a little more custom looking. I got a quote to have a pillow seat made for it, but it was $90 plus the cost of the fabric, so it would've probably been a ~$130 project. A little much. So, I decided to make a cushion for it, myself
I bought this foam at Joann's for around $16.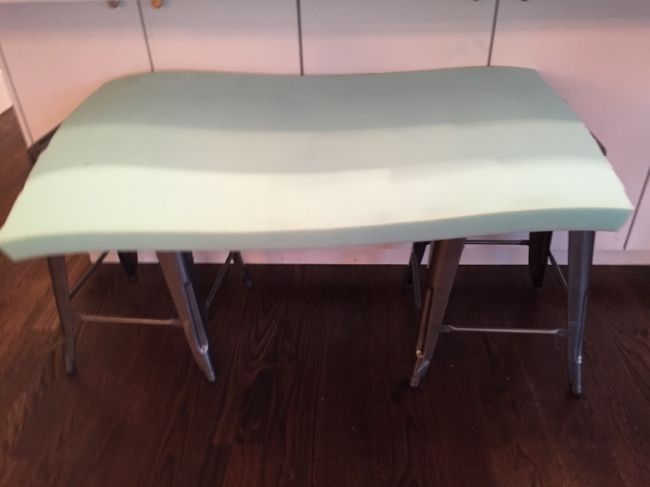 I cut it down to the size of my bench seat. I also had a piece of composite wood cut down for me at Lowe's to the size I wanted it to be (a little smaller than the top of the bench seat)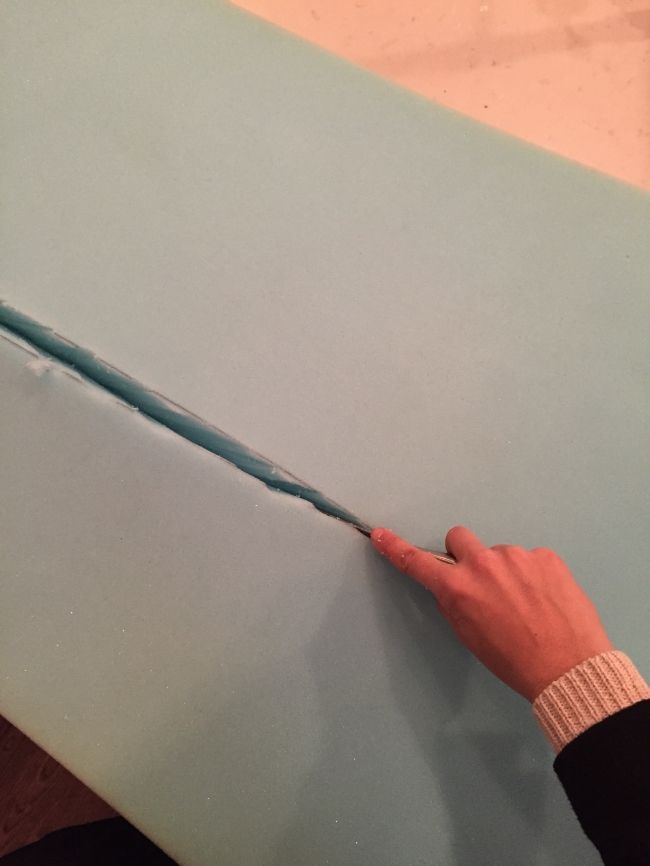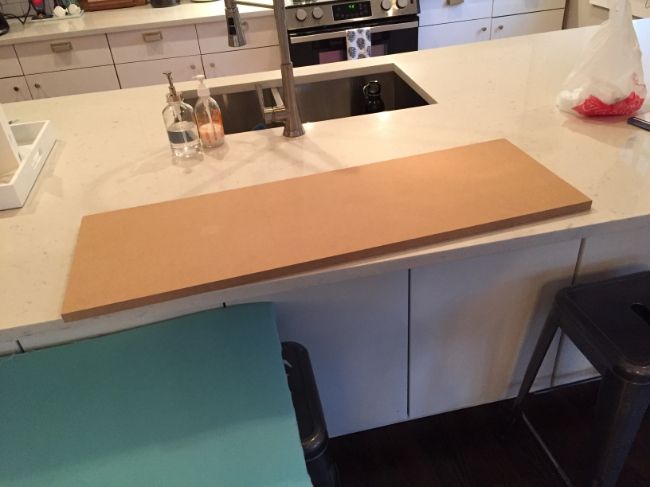 And, I bought some fabric at Lewis and Sheron.
All I did was cut the foam down to the size of my board, and then quickly hot glue the foam to the board. After that, I lined up my fabric where I wanted it to be placed on top of the cushion and staple-gun it down to the other side.
the corners looked like this: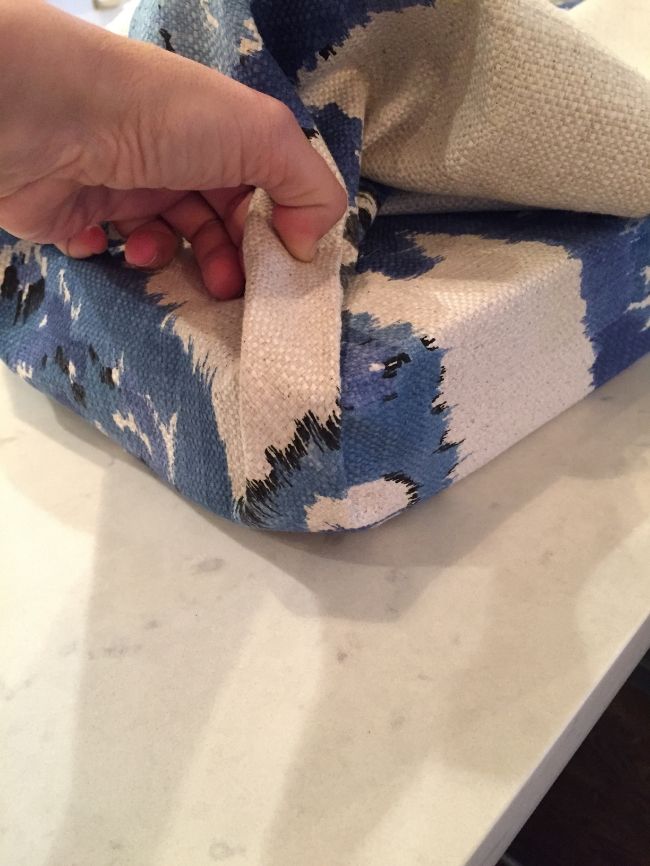 I used Velcro to attach the board to the actual bench seat. I was concerned it wouldn't work, but it actually worked great. I haven't done it yet, but I do recommend spraying Scotchguard on the fabric. I need to do that to mine before those muddy paws destroy it!
Here's how it turned out: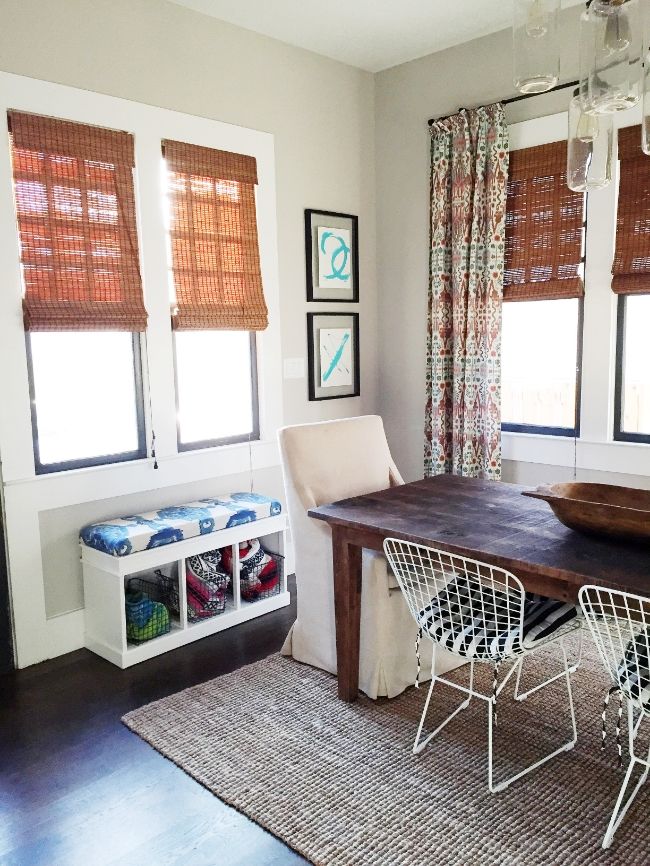 and here's young Max enjoying it:
:)