Last week, I painted some flowers and fairies in a little girl's bedroom. I painted Airplanes and a dog in her brother's room, but somehow made out with no photos of them. (
I did his nursery
four years ago, and did basically the same thing in their new house!)
Anyway, just thought I would share the photos from her room. It was getting dark outside when I finished, so the photos were kind of dark.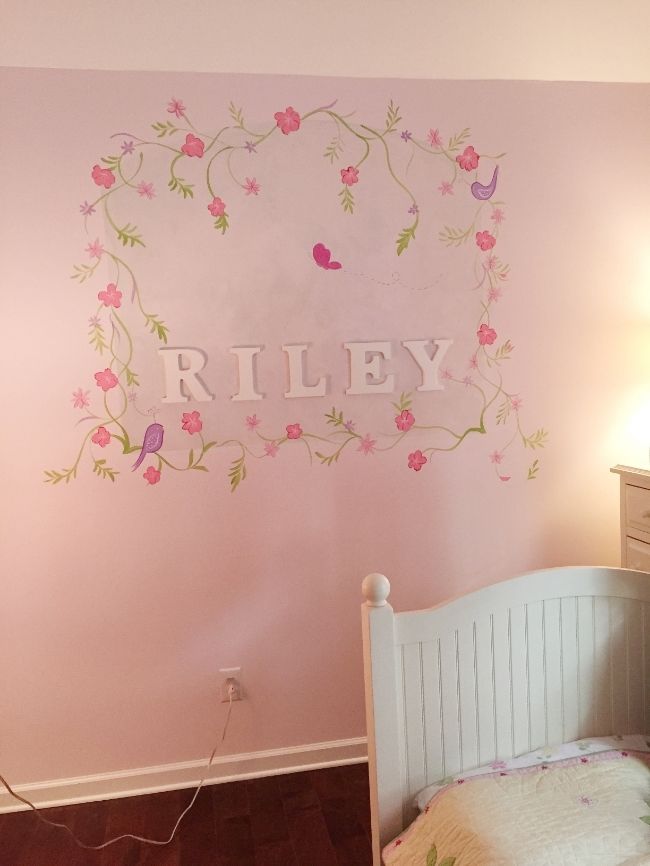 it was a "window" over her bed with flowers all around. There is also a butterfly in the middle, and two purple birds. the girl loves pink and purple :)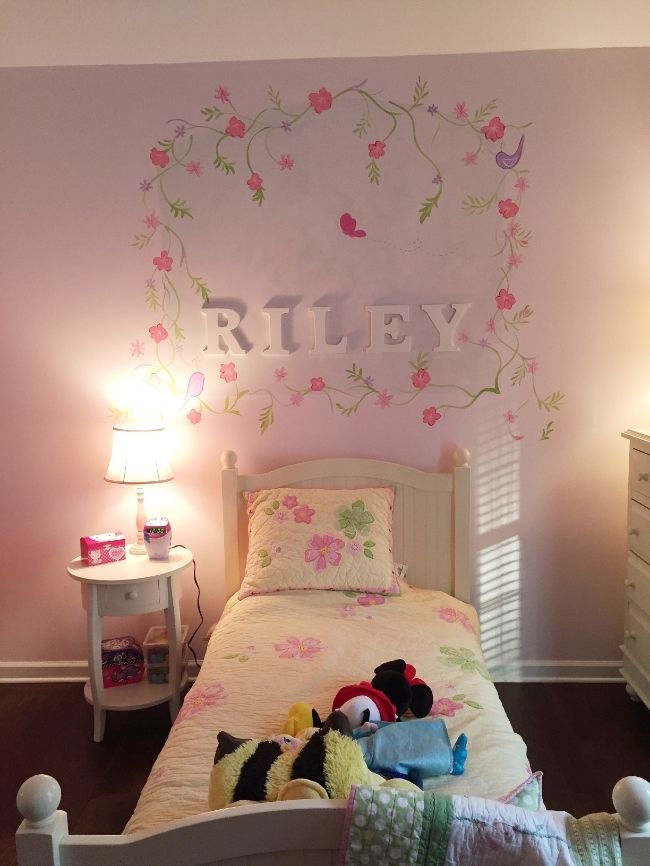 The whole family was there, and the kids' reactions were some of the best ever. They were so cute, and loved their bedrooms so much. It made me feel great.
I also painted three fairies (I only have pics of these two) around her vanity mirror.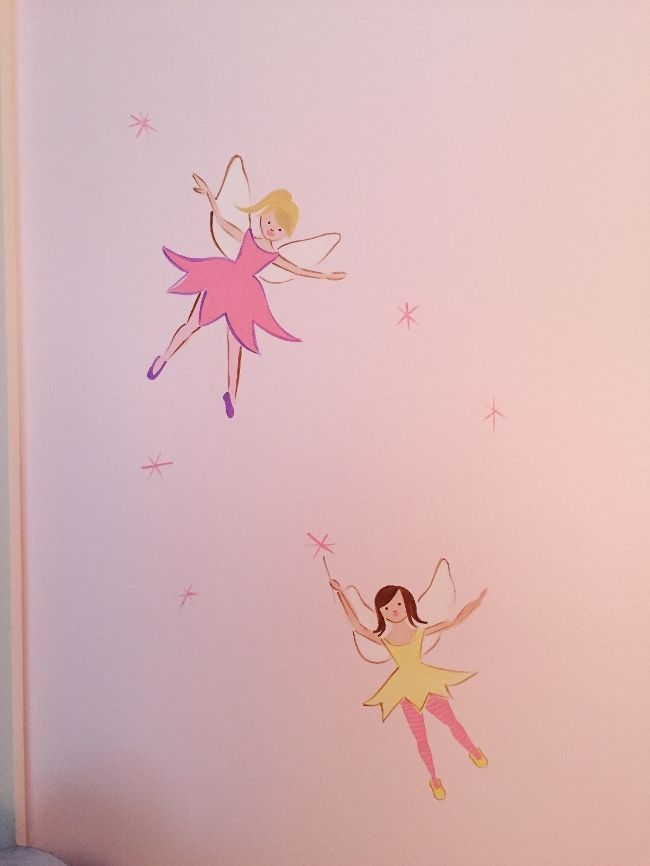 I love painting these fairies. They remind me of the ones I painted for another client a little while back that looked like this: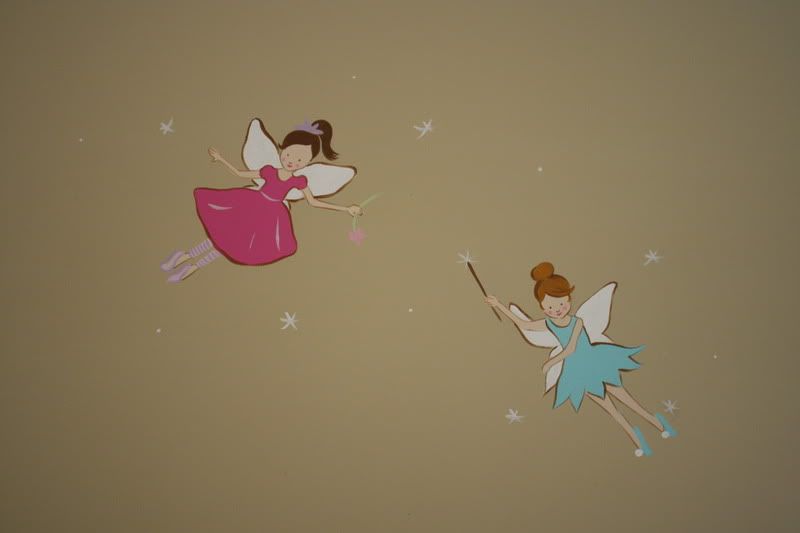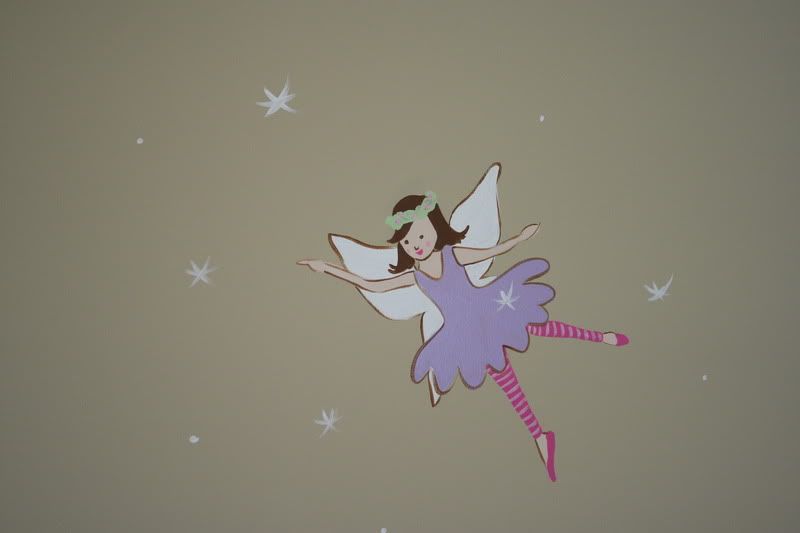 I would love to do some illustrating work sometime. Maybe I'll do a fairy series and sell them on Etsy? Hm. Something to think about!
Anyway, that's it for now. Everyone have a wonderful Monday.