Here's a little life, according to my phone, lately.
Treetopia recently sent me an awesome white Christmas tree which I will be blogging about soon... and there is a contest to win, so that's good news for you guys. Anyway... I assembled the tree and it's really pretty. I made some ornaments for it the other night...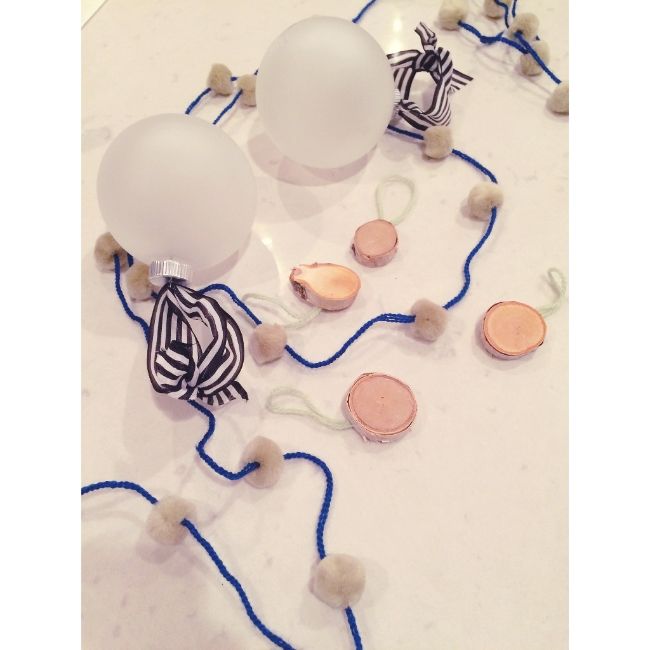 It's in our bedroom, so I made ornaments that match the bedroom.
I can't wait to finish it and show you guys!
this is my shelf in the bedroom right now. Looking festive with some Christmas tree trimmings in a vase. I found that cute starburst thingie at Hobby Lobby, when I was looking for ornament-making supplies. Isn't it cute? It was only like $8.
Jordan and I went to see the lights at the Atlanta Botanical Gardens last night.
This was my favorite part! It was a whole big circle of these lights and they danced to music. It was so cute! I definitely recommend going to the lights there if you are around ATL. They had lots of fun things there too, including s'mores stations, hot chocolate/spiced cider, a and DJ (HA).
Right now, Im working on a mural project for a huge apartment building that's being built on the belt line, near the Masquerade here in Atlanta. I am doing three large murals (it's the same project I did all this art for back in the summer). I started on my map mural yesterday. I'm doing a large map of Atlanta, with lots of famous landmarks. Here's the beginnings of the Fox:
kind of fun! Plus, it'll be super professional with a plaque and an artists' statement ;)
lastly, I'll leave you with this photo: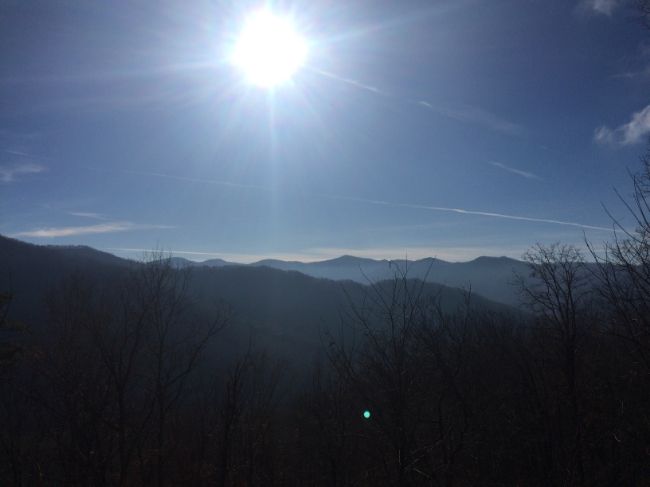 my family went to Bryson City, NC this past weekend. This was our view of the Smoky Mountains, out of our cabin. Beautiful, huh?!
Have a great day! Oh! The contest for the
BLACK + DECKER
Big Finish has been extended.... so if you want to enter and haven't, you can do so
HERE
.
My countertop is IN PRODUCTION! How exciting. I can't believe I'm actually getting this done. It's actually very exciting for me. They came Tuesday to measure, and sent this over yesterday for me to approve:
it looks dark here, but again, this is the actual slab:
so it's pretty light.
exciting! I'm not sure when it'll go in... they're supposed to call with an install date today.