As I've briefly mentioned, we got a new rug for the living room. I chose the
Kasbah Wool Rug from west elm
. It's an 8x10' and it's perfect! It's really cozy and I love the asymmetrical design on top. I knew I would need a nice rug pad for underneath, so when
Rug Pads USA
contacted me about reviewing a rug pad, I was game.
They sent me the
Premium Lock pad
in a size ever so slightly smaller than my 8 by 10 rug, so it fits perfectly. The rug pad keeps the rug from sliding, and also provides extra cushion under neath. The website says that having a quality rug pad like this also extends your rug's life. It's something you don't think about spending money on, but it's kind of like insurance for your rug - you spend a lot on a nice quality rug, you might as well go that little extra distance to keep it looking better, longer. This rug is also made from 100% recycled felt. Pretty great!
Max lies on this rug all the time - I think that extra cushion makes it feel like one giant dog bed. How convenient for him ;)
Check out some pictures! I love both the new rug and
rug pad.
conveniently, they both came within a couple of days of each other: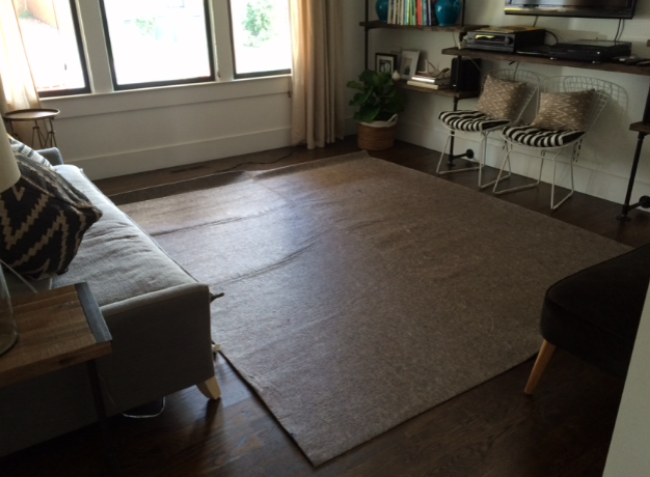 and the finished product: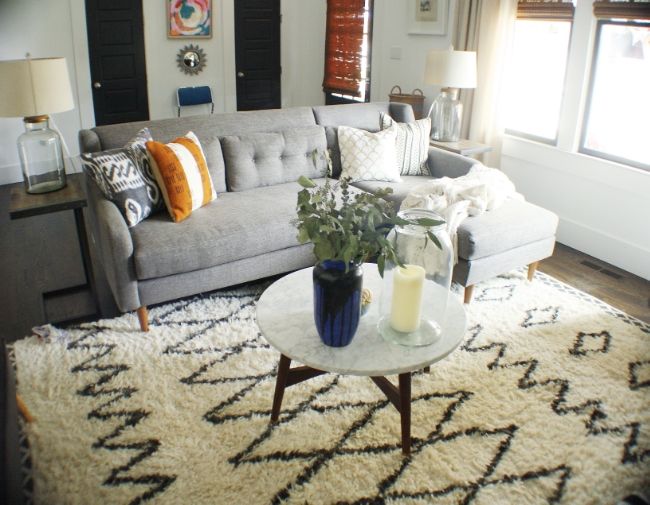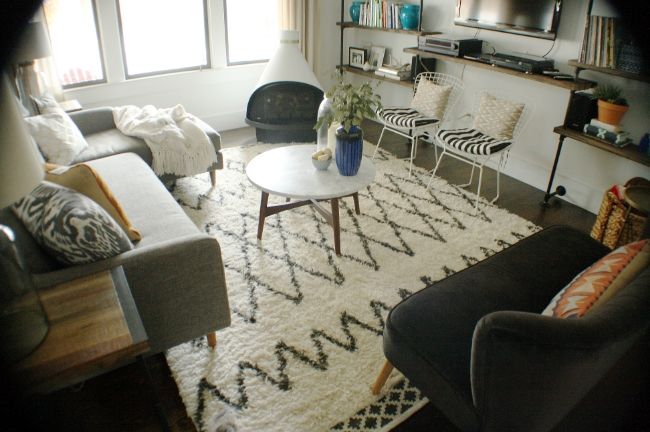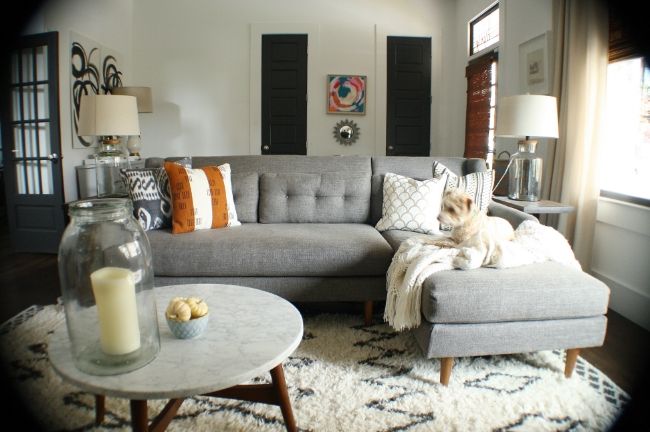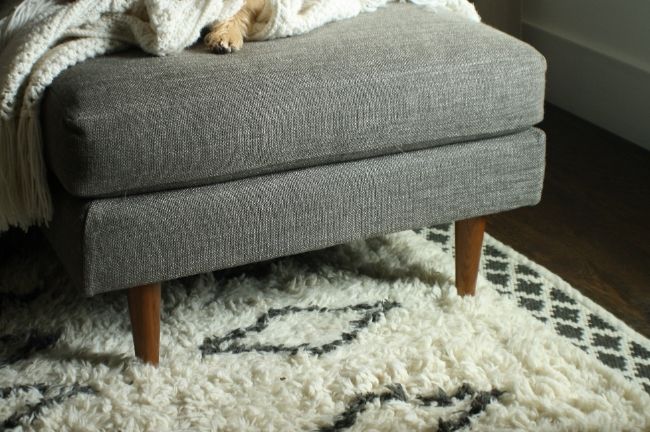 detail shot! Feels so nice to have a fluffy rug underfoot - we have been having some cold temps in Atlanta.
Max has a really hard life.
oh - and I painted the vintage fireplace. Outside is shiny white, inside is matte black. I took the huge chimney thingie off for now - I was having a hard time painting it. And it's so tall. I might put it back on one day, but the shortstack isn't bothering me. It's so nice and cozy.
I'm so glad we got this room cozied up for the winter. Before, it just wasn't comfy, and now I love hanging out in here.
______
Rug pad was obviously sponsored by
Rug Pads USA,
but the opinions are my own.