Just a few things on this Fall Friday that are making me smile.
I'm not a huge Bath and Body Works person - my nose gets a little overstimulated every time I walk in there. BUT! I do really love some of their fall scents and one Christmas scent. The "Leaves" and "Cranberry Woods" scents for Fall smell great, and I really like the "Fresh Balsam" one for around Christmastime. It smells like a freshly cut Christmas tree. None of the above are overly sweet or floral, which I can't stand. The first two are kind of spicy. Anyway, I popped in this week to pick up some candles -- normally I buy the "wallflower" plug in thingies, but I thought I'd give the candles a shot too.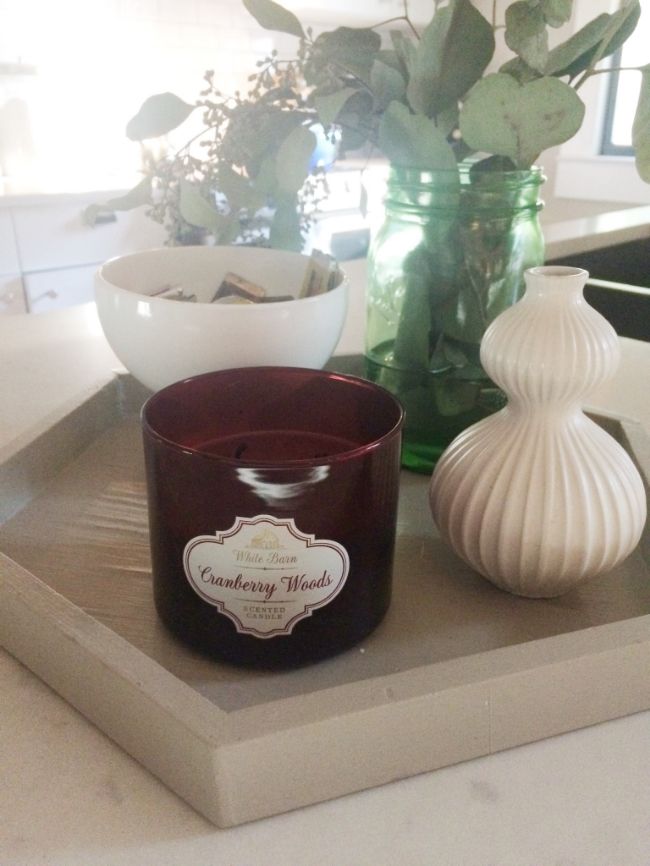 Here's "Cranberry Woods" on my counter.
and then I put the Fresh Balsam one in the living room for now. Yes, I'm already burning it. I'm ready for Christmastime. Sorry.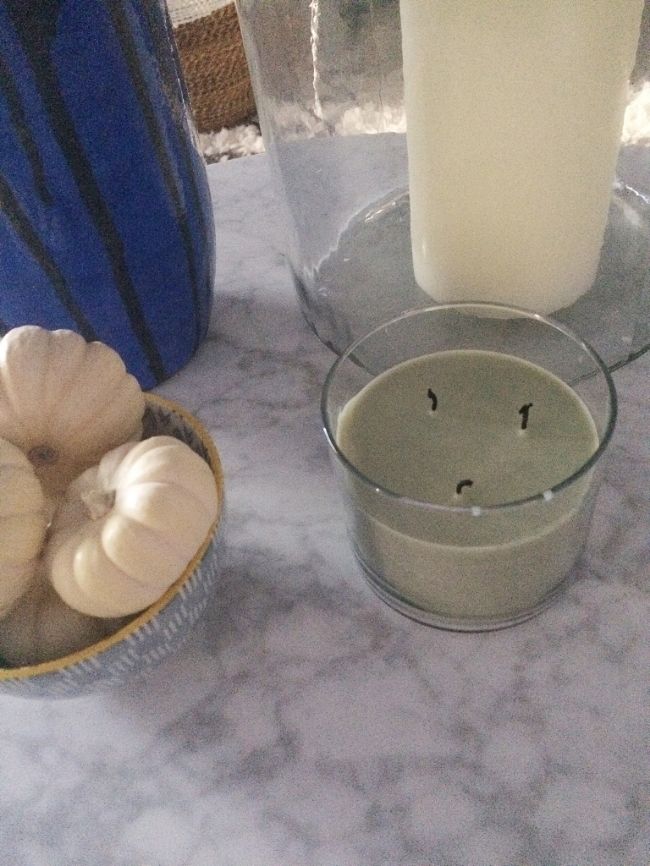 (bad lighting because I took it in the early morning)
They smell great when they're burning. The only thing is, they retail for $22, which isn't bad for a normal candle, but unfortunately these aren't soy wax, and they burn pretty quickly, like your average Target candle or something. They smell stronger than Target ones do, but not sure the quality is any better, if that makes sense. I like to buy nice candles, but I won't keep buying these if they are going to burn out really fast :( Anyway. they smell great and I am loving the scents!
but with the lady on top, it looks like this: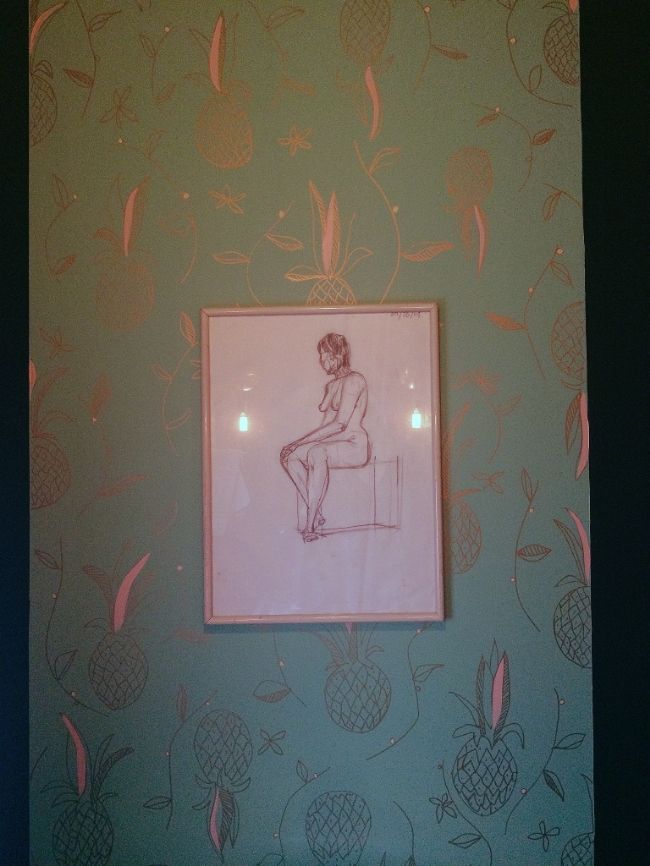 again, really bad morning lighting. I like her in there. I drew her back in 2004, in my life drawing class in college. ten years ago. i am old.
lastly, something I haven't even gotten in the mail yet, but ordered, and am happy to put on my couch:
I decided the living room needed a little gold, so alas, I bought this. I think it'll be cute.
Alright, that's it for now. Have a great weekend, everyone!