I finished the hand painted patterned wall yesterday. It was such a fun project! I love how loose and organic this pattern was. It made it easier, of course, but I also love that it is obvious that it is hand painted. As an artist, interpreting wallpapers can be frustrating when the client just wants it to look exactly like another wallpaper or pattern. The fact that this one is different and actually LOOKS hand painted, makes it feel like my work is more special! Does that make sense?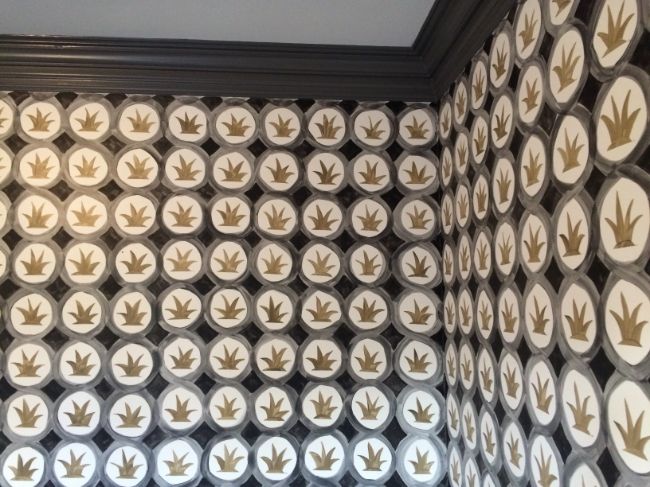 There was a little spotlight thingie on in the room at the bottom of this photo - sorry it looks a little crazy.
and in other news, I had a great trip to Nashville. Definitely a cool town that I need to go back and see more of!
We stayed at the Sheraton, which had been recently remodeled and it was decorated perfectly.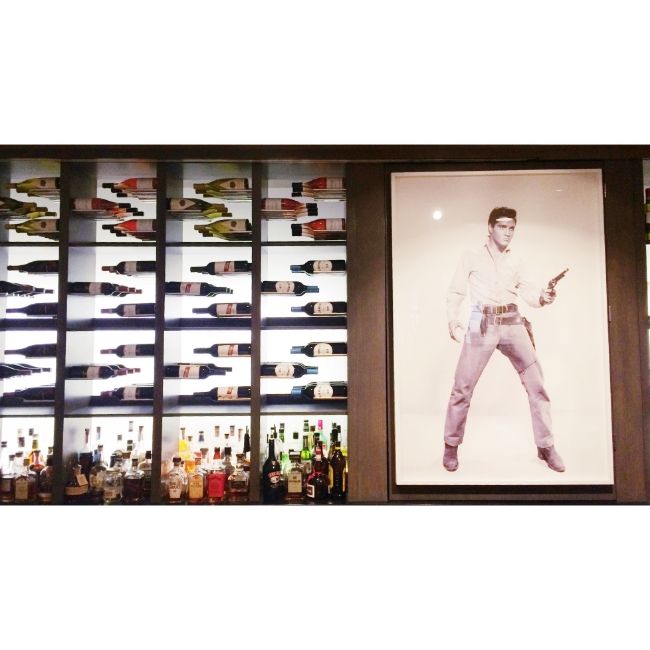 (hotel bar)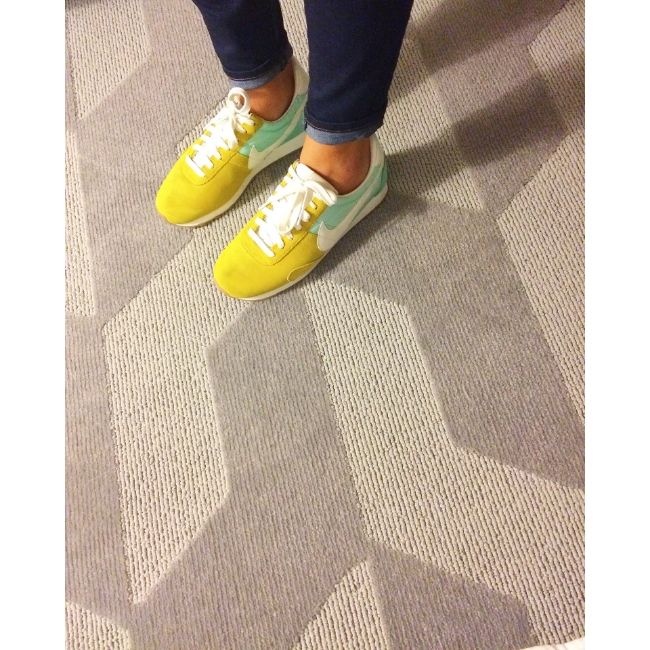 cool hotel carpet! Of course I take photos of these things. My friend was laughing at me.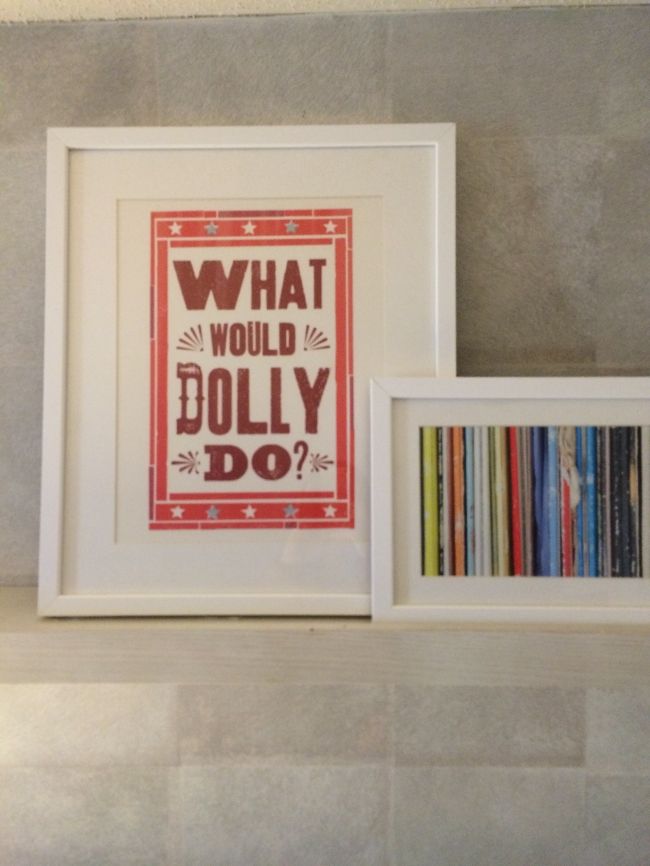 in the room! I loved this print.
also in the room. It was very Jonathan Adler. I took a million more pictures in Nashville, but I am headed out the door to start and finish one more project before Thanksgiving!
Have a great Tuesday!