Last week, I painted a faux tortoiseshell finish on a dresser for a little boy's "big boy" room, being designed by
Helen
. Here is the "before" shot of the dresser: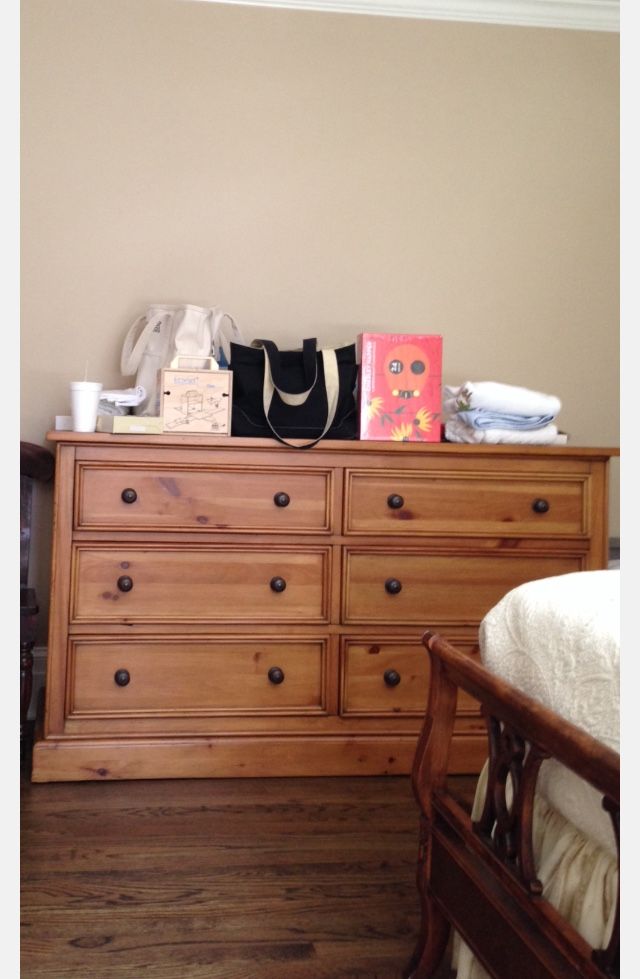 classic wooden dresser from Crate and Barrel that the client bought years ago.
They wanted a faux tortoiseshell finish all over, so that's what I did!
here is the after shot:
it turned out pretty cool -- I was really happy with the outcome. I did a shiny finish on top of the tortoiseshell, which really set it off.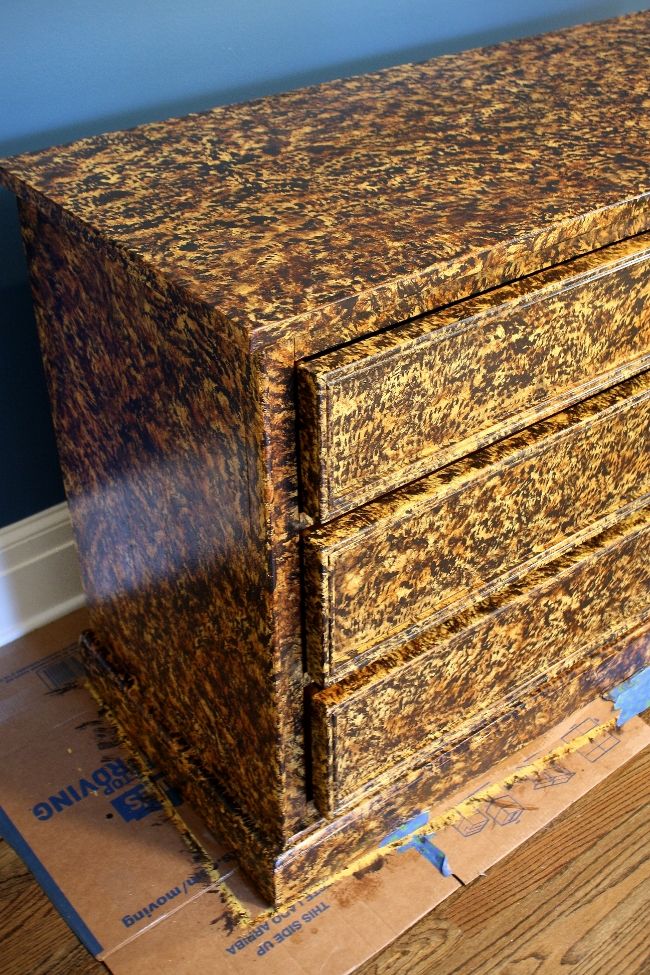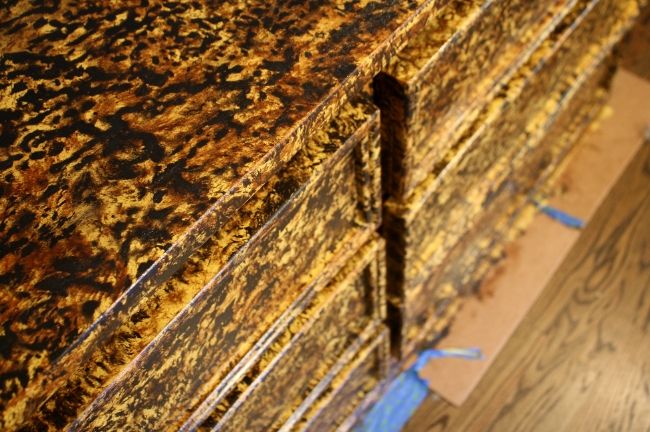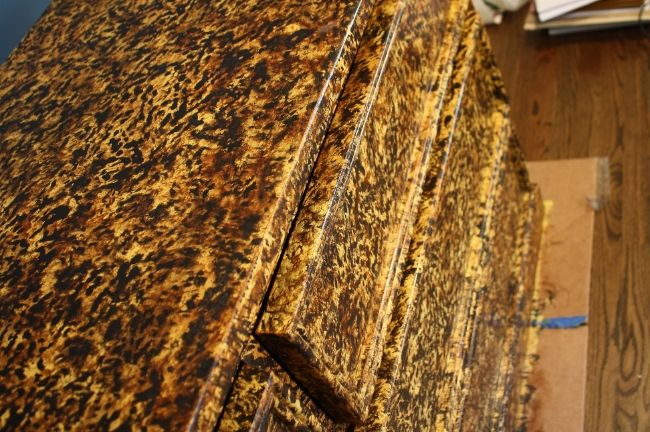 up close shot: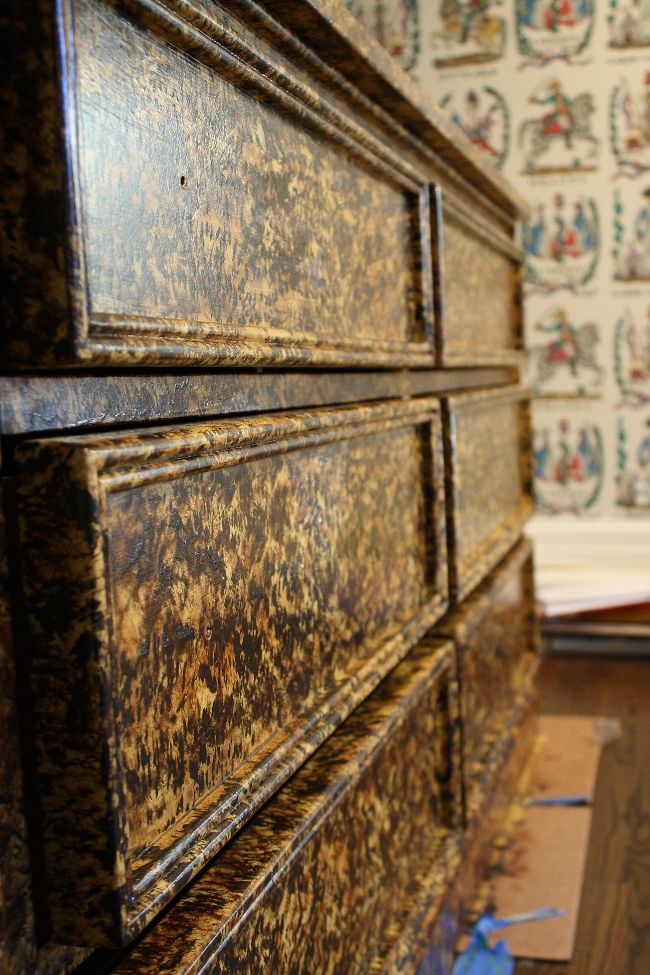 and in the context of the whole room:
that wallpaper is amazing. What a lucky kid, to live here! Can't wait to see this room finished. The two pieces of blue tape over the dresser are for Schoolhouse Electric sconces. Its going to be a pretty sweet room!