How was your weekend? Mine was really great. It was one of those calm, get-a-lot-done weekends -- I loved it. The weather was perfection, too. I got to exercise both Saturday and Sunday outside, and spend lots of time with Max and Mika.
This time of year, I just want to cook, do little projects around the house and enjoy the weather. This coming weekend will be the Chomp n Stomp here in Cabbagetown, as well as Halloween, so there will be a lot going on. It was nice to be able to hang out around the house a lot this weekend, since next weekend will be busy. Last Friday, we were able to pick up our new sofa from west elm! Full post on that whole process coming soon. I will have a little sneak peek for you guys today, though. We love the new sofa. It's so nice to have a comfy sofa to hang out on in the living room. Before, we found ourselves always hanging out upstairs in our room, since the couch was so uncomfortable downstairs.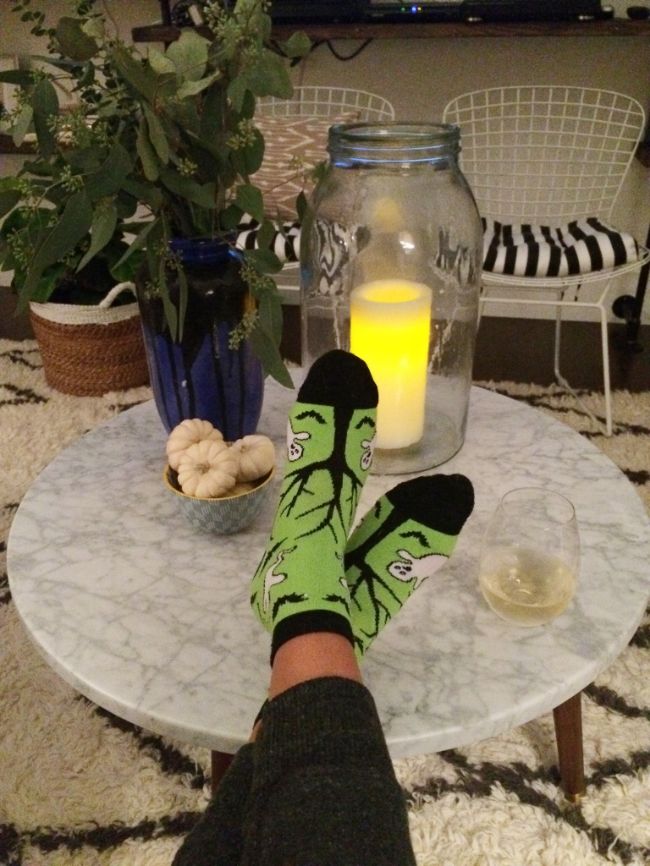 I picked up this big jar at Pottery Barn on sale over the weekend. I had to go to the mall to get some wallflower plug ins (I love them around fall and Christmastime), and stopped in randomly. I got that fake candle (it looks realer in real life than it does in this photo) at World Market this weekend, too. It has a timer on it, where it will stay on for 5 hours then automatically turn off. If you put it on the timer setting, it comes on at the same time every day. I have it set for about 5:30 and then it goes off at 10:30. So nice! I like it.
I also picked up the baby white pumpkins at Trader Joe's... I always get a few this time of year. They were a little too yellowish, but that's ok.
here's a peek at the couch! I have since removed that green pillow. (I just had to say that since I don't like it there, haha) Loving it! Of course Max sat on it before we even had it assembled. He's a fan, too.
I made this
kale Caesar salad
last night, along with some alfredo pasta. The krispy baked chickpeas are to replace the croutons in a traditional Caesar salad (I LOVE caesar salad - I eat it a few times a week, actually) and make it a little healthier. You have to take the 'skin' off of each chickpea (one can). It took about ten minutes, but they are delicious! A great alternative. I'm looking forward to eating the leftover ones in my salads this week. I made a homemade caesar dressing too (the one in the recipe) and it was really great. Might have to start doing that more often.
Here is what it looks like (I never snapped a pic of mine, but this is from
Designer Handbags and Dirty Diapers
. She makes the best meals and dishes. I have used her recipes several times!)
Like I said before, next weekend is the Chomp n Stomp here in Cabbagetown. It's an annual chili cook off and road race. In reverse order than that ;)
It's always a blast - very crowded. My friend is entering his chili into the cook off and I made him this sign for his booth over the weekend:
ha!
I rolled up my window shades this weekend too - still loving the Roman shades I had made for our bathroom.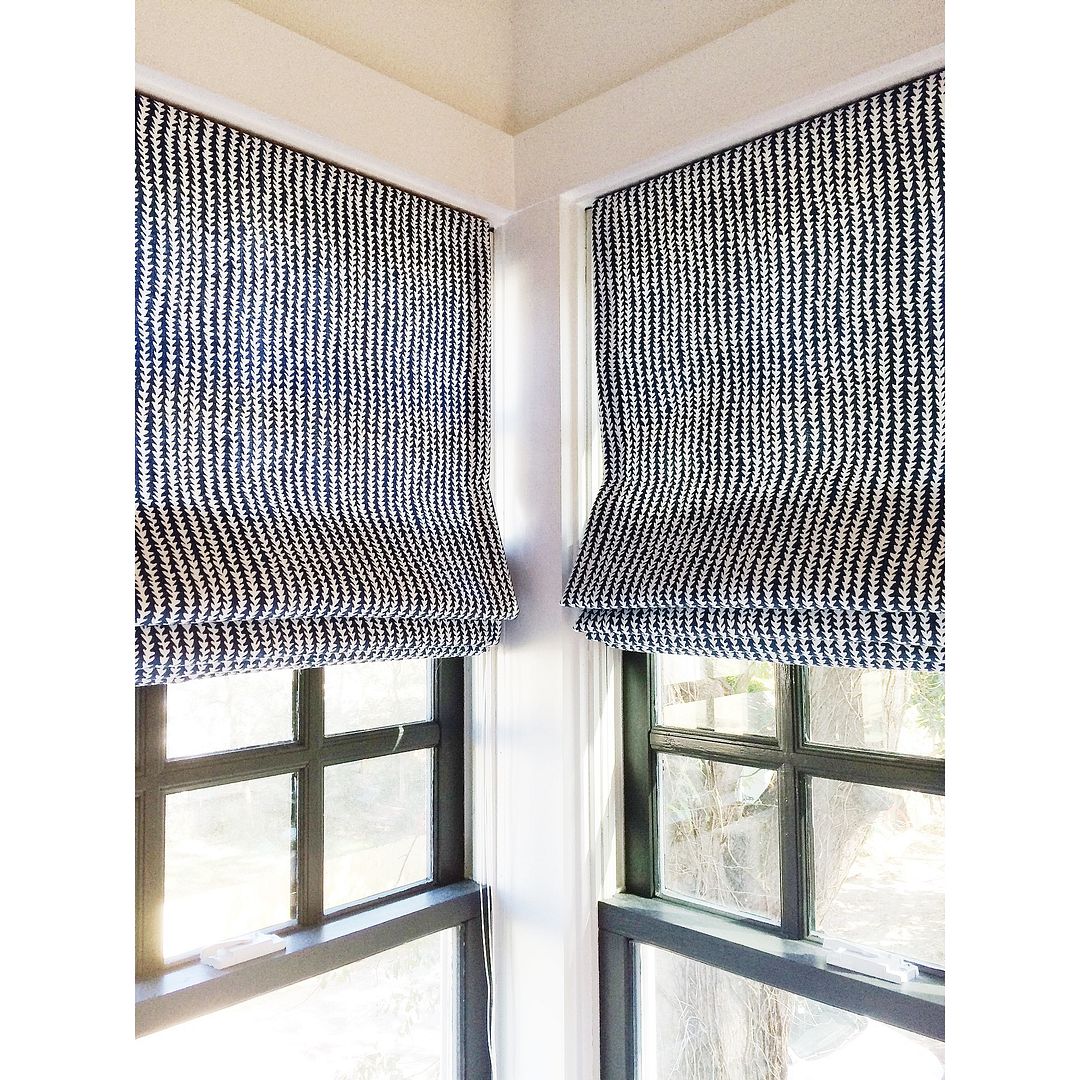 and I found a fiddle leaf fig at Home Depot that is about 6' tall! Yesssss...
the full grown ones are so pretty. I made a new pot for it over the weekend, don't worry. I'll share that soon.