hi!
Yesterday, I painted a kitchen stove hood to look like copper. It was just made of wood, and originally looked like this (it was primed before I started.):
The cabinet builder added the real metal strips (The parts that are black looking in the photo) and I painted the body of it to look like copper.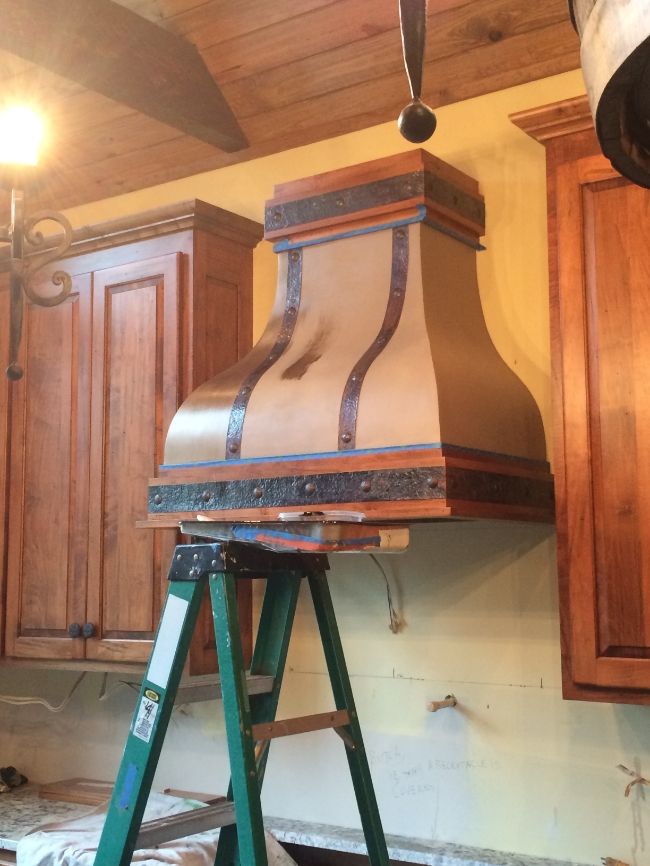 in the works... first coat of copper going on!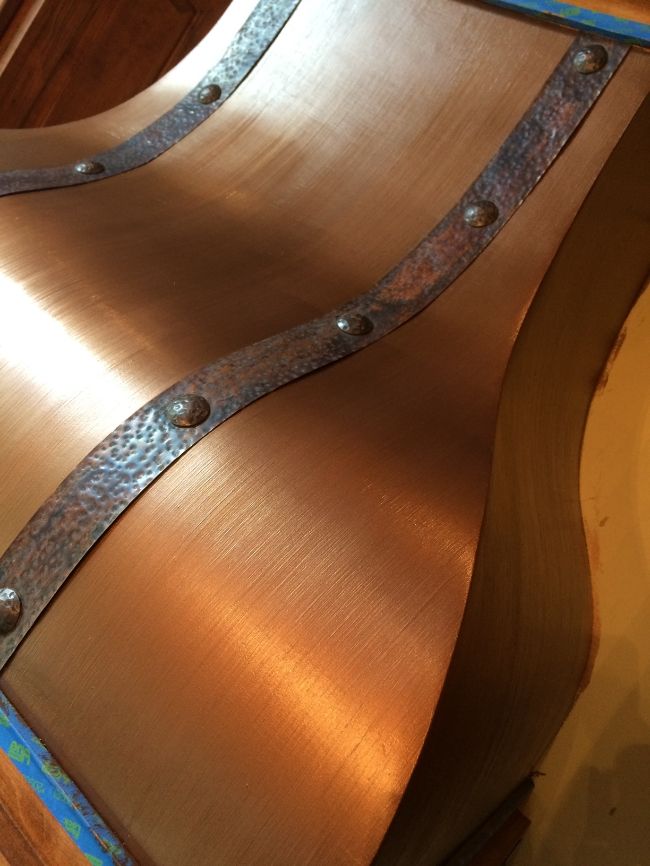 after one or two coats...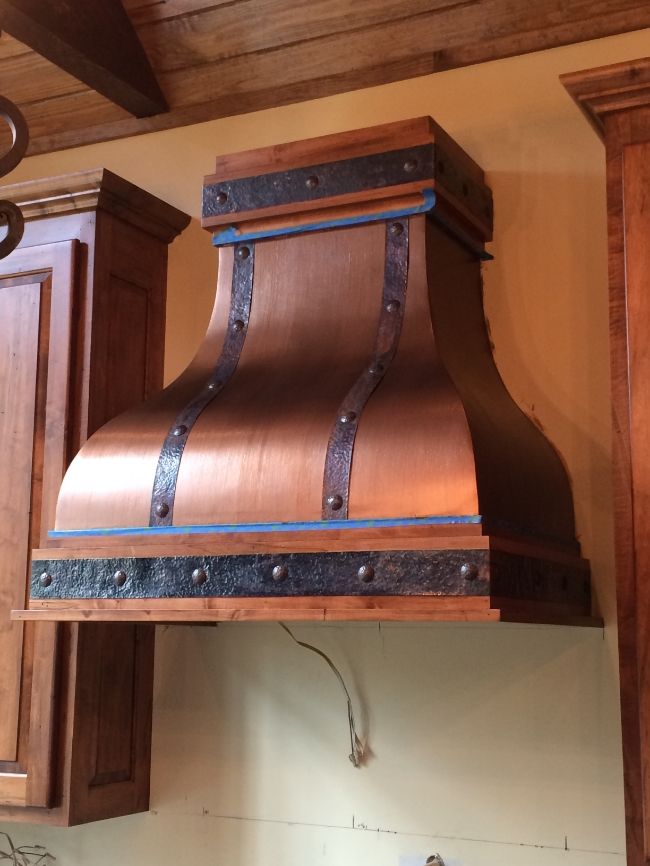 I did several processes to get this to look like real copper. A coat of copper, a coat of brown, then three more copper coats - with one more light than the others. I think since metallic paint is transparent by nature, it helps to do layers of different colors to achieve the overall metal look.
Then I did some black/brown shading at the end to give the burnished look.
pretty realistic!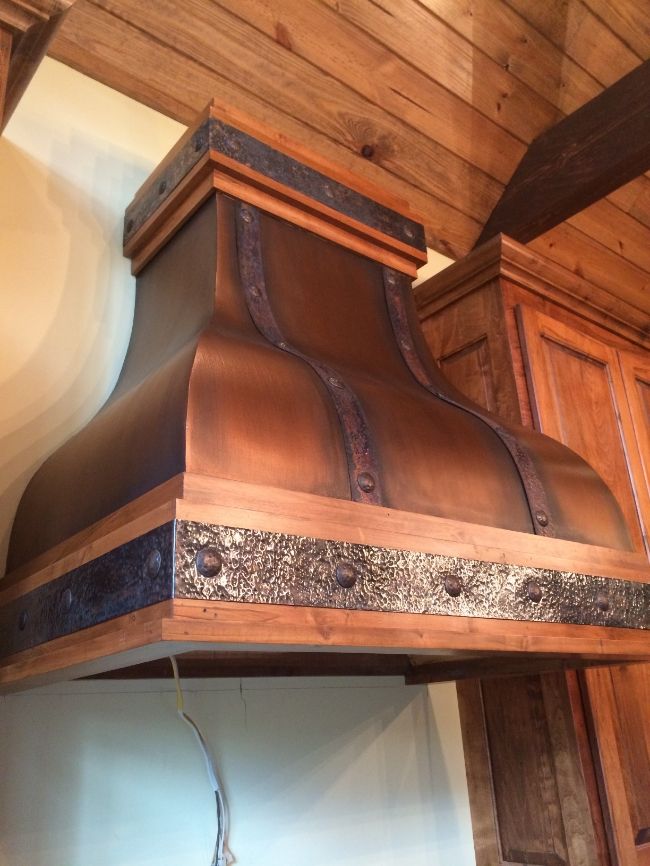 what do you think?!
I actually tried to write this post yesterday, but was having some computer issues! Oh well.
Happy Halloween! I hope everyone has a fun night and weekend. I am excited for ours!