I thought I would check in this morning, and show you guys some art that I am working for for a client down in FL.
First, is this watercolor painting...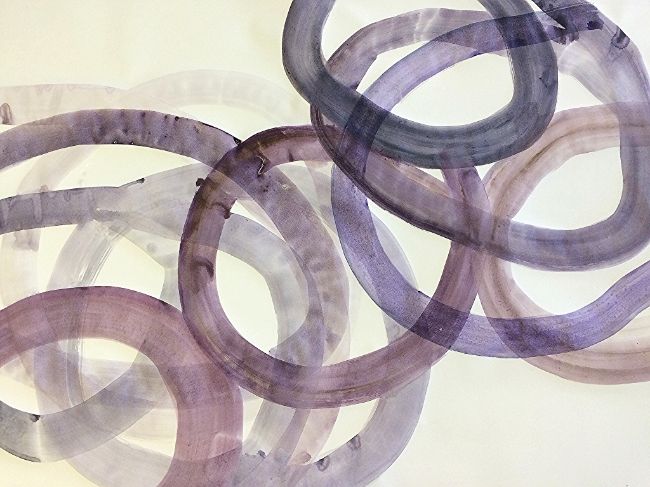 Shades of purple and plum. It's actually wet here - so a little wrinkled. I'll iron it out when I get home, before shipping. It's really large scale, around 50" by 35"--it'll make an impact in the room! It'll be professionally framed - I can't wait to see it installed. I'll make sure to share the photos here.
The other painting I've been working on for the same client, is this one:
But, it's been through a few transformations and actually doesn't look like this now! Ha. It's similar, but not exact. I still have to lighten it up a little bit, but I think it's close to being done. It's really big too - 45 by 45".
You can actually see the first rendition of the purple watercolor color painting in the background here... I did a practice round, and decided I needed to make the circles larger and less tangly. Maybe I'll list that first one on etsy!