How was your Labor Day weekend? It was nice a LONG. ahhh...
Here are a few photos from the weekend for me. Really, you could sum it up like ... food, dog, more food, sitting out side, more food. The end. Anyway, it was nice.
Saturday, I went to the lake to visit my friend Sarah and her daughters. It was a good time! Pretty views.
Sunday morning, Max thought this was appropriate: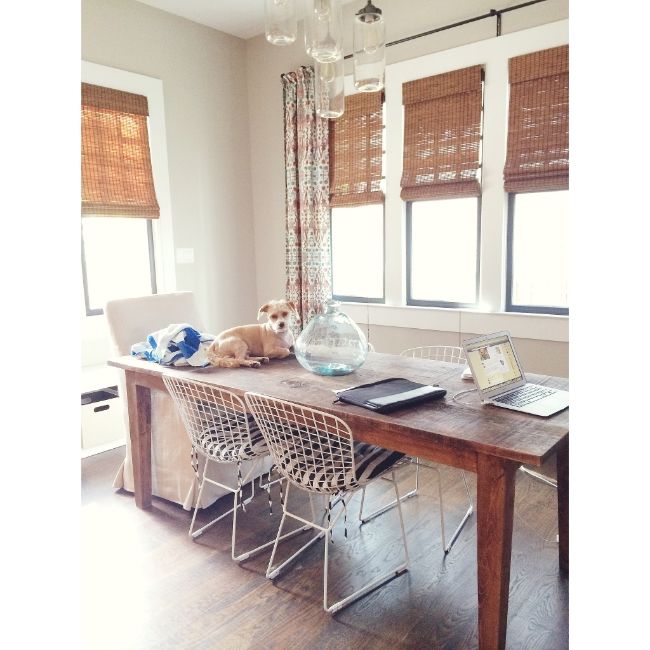 No.
Sunday evening, we had some friends over for a cookout. Max finally met his match in energy - our friend's son.
it was really cute. he loved being chased!
Monday morning, we sat with some coffee and enjoyed the giant trees in our backyard.
I actually replaced all my springtime plants yesterday. Everything was really overgrown and ridiculous looking. I don't have a pic of that, but I do have this one I took last night.. I rearranged the back deck, and I like this little set up better. I don't think it's as aesthetically pleasing, but it's much better for sitting out there, especially if you are hanging out with people.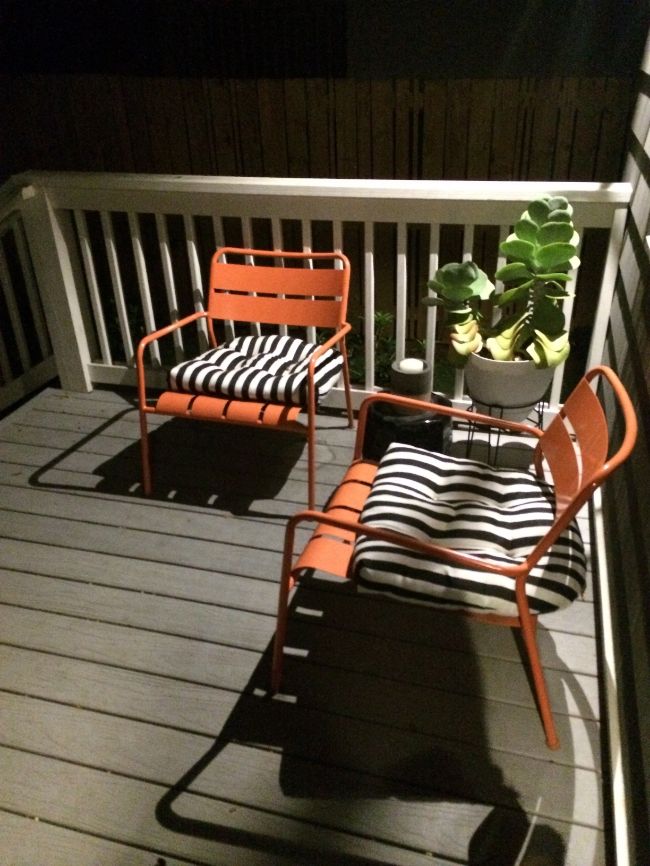 now i'm back to work at the studio. i finished this painting last week...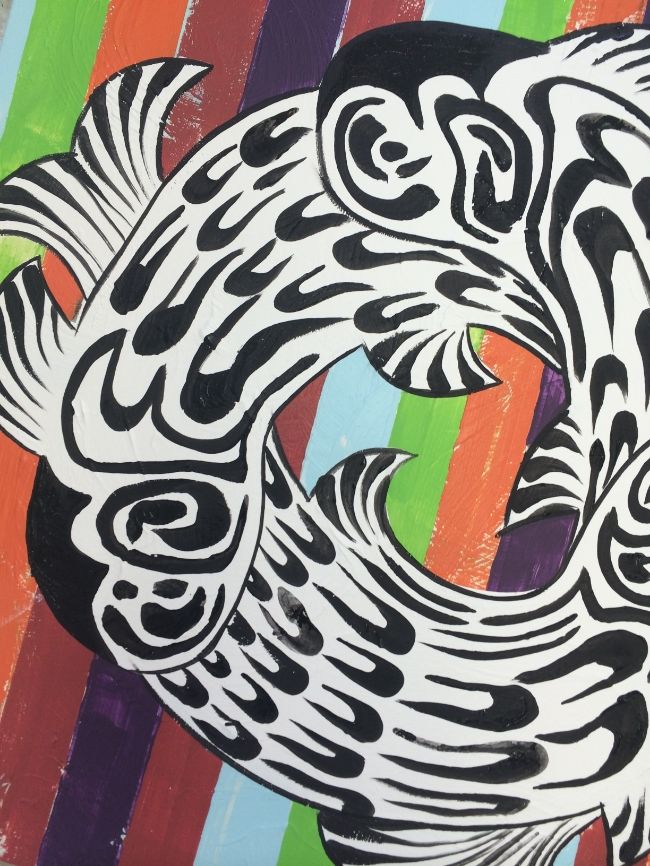 and this sample: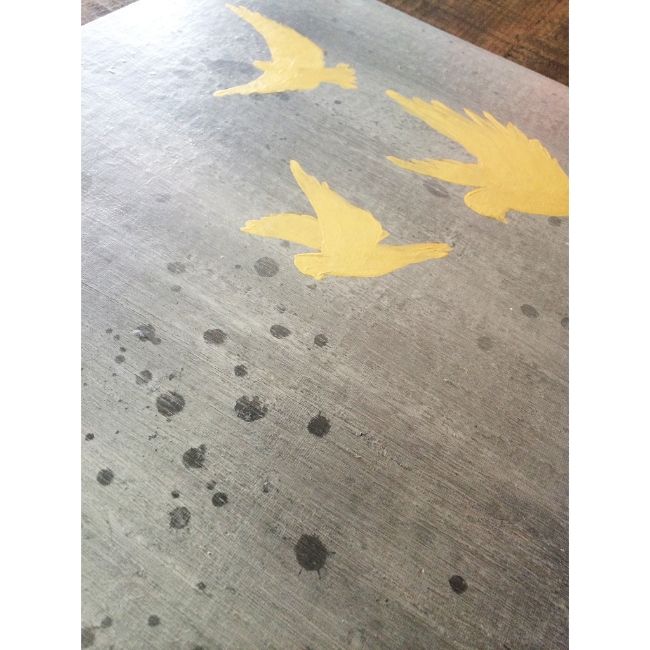 I was trying to mimic the look of foxed mirrors. I think it turned out well! I started off with silver leafing it,but that didn't really work very well. I'm happy with what I ended up with. hopefully the sample is approved and I can do the full painting, which will be huge!