Hi!
ahhh! It was a fairly large room, and a very detailed stencil.
Like I mentioned before, I was mimicking a Sister Parish wallpaper.
But, we did it in silver stars with blue dots.
and in a larger scale. (I cut the star stencil and the dots stencils by hand)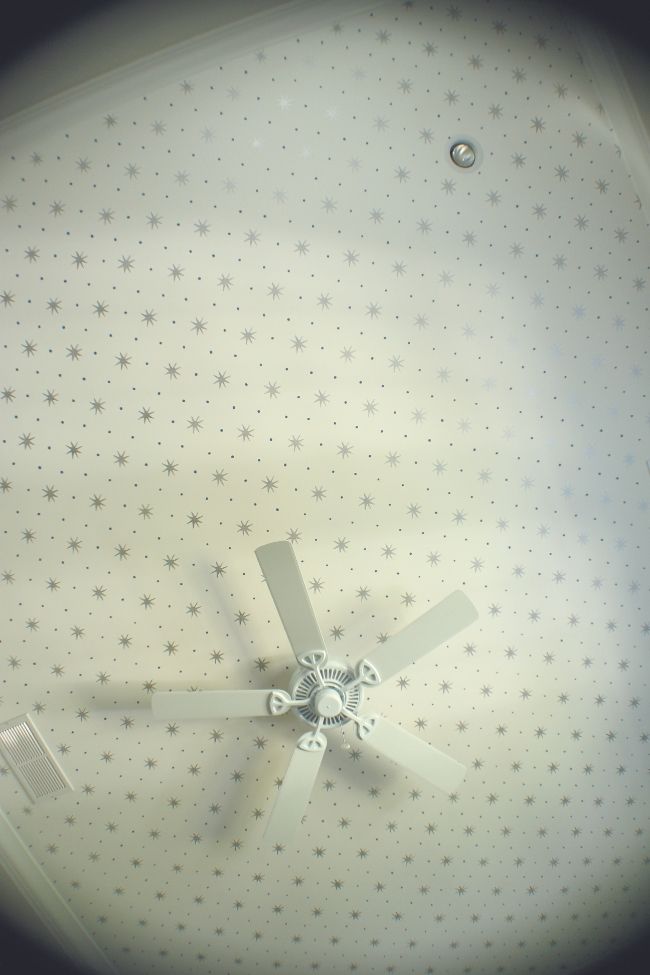 Then, last night, she sent me this sweet text, which made my whole week (until I literally got another very similar text from yesterday's client and I was just over the moon.):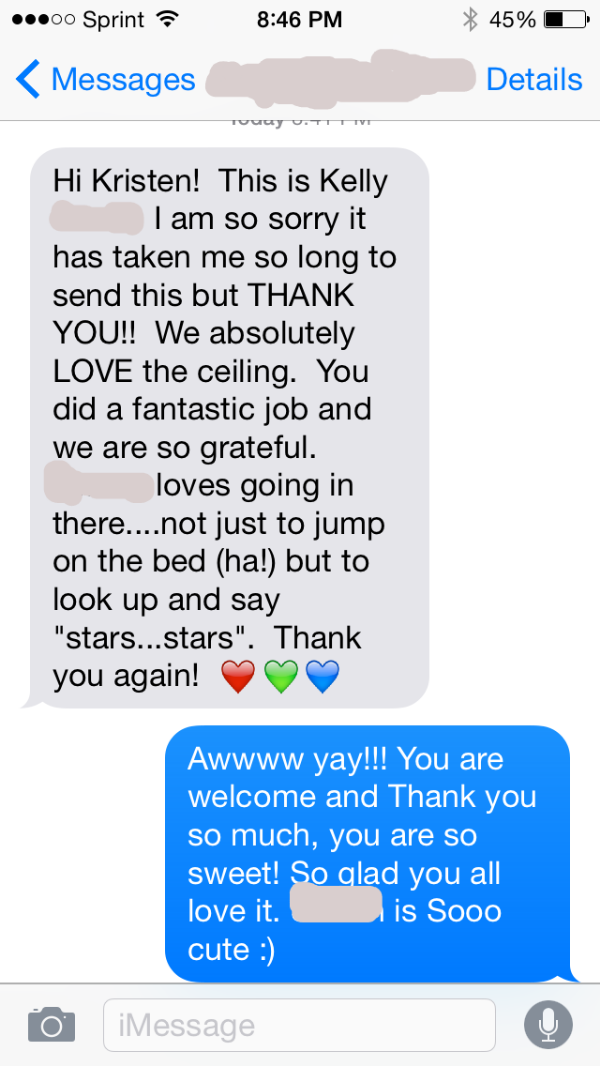 I can't wait to see how this room turns out. It's being designed by the amazing
Jane Goetz,
and I love her vision!