I know I shared what our back deck looks like last summer, and what the plants I planted in the spring looked like, but I wanted to give an updated look. I try and keep things fresh - like when plants start to look overgrown, or die, I replace them. And, I wanted to spruce up the cement candle holders I bought at TJ Maxx this summer with a fresh coat of paint. They were starting to peel and look gross, so I just got out some
Plaid craft paint
and re-painted the dipped parts of them.
(before)
During:
Check out how much better everything looks now:
I sort of decorated the back porch like I was having a little party (even though I wasn't).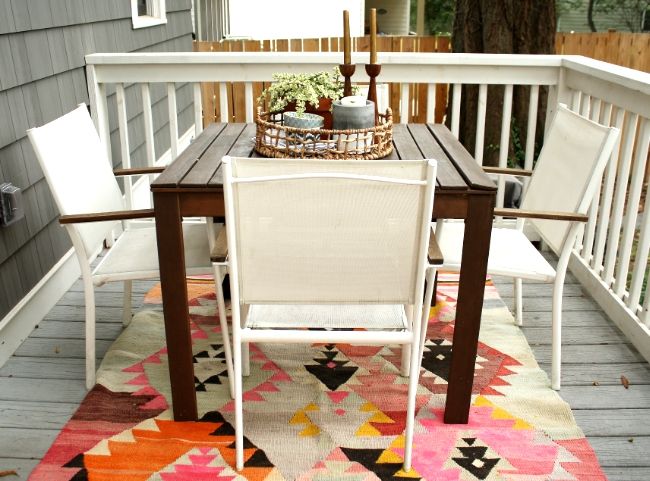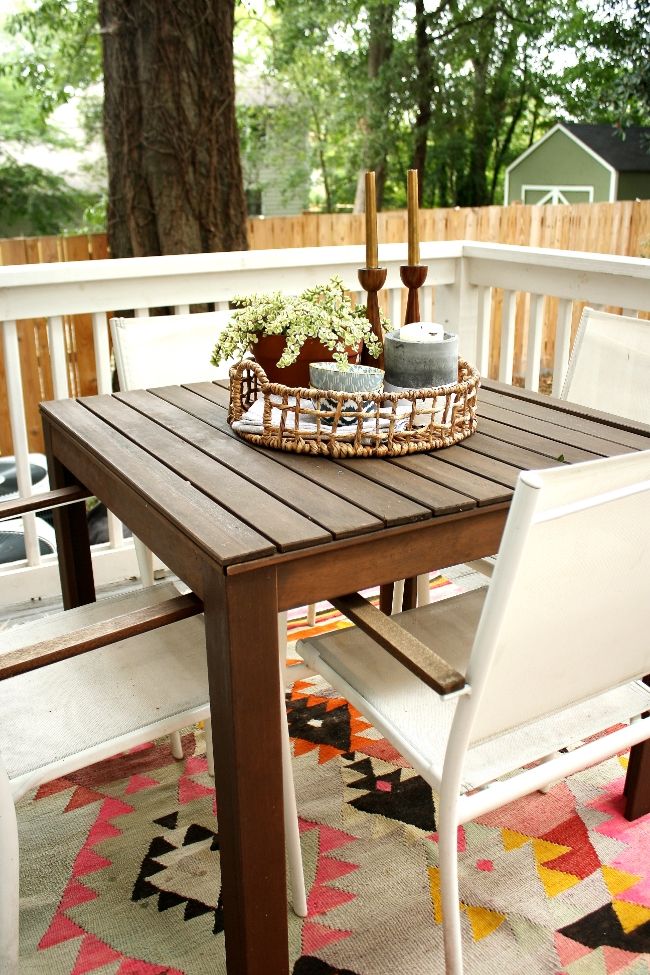 I brought this cute little basket tray out, and put my plants on top of it, just to make it feel a little more special. The candlesticks (from west elm last year) were also from indoors, but I think in a party setting would be great for outdoor use.
I also brought some cute napkins out (from MArshalls) and bowls (Also west elm).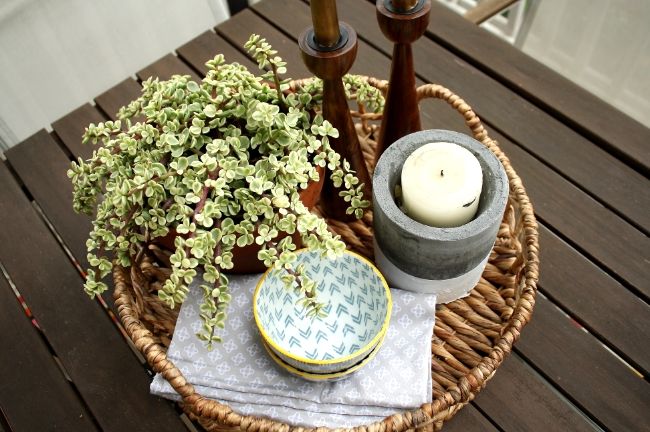 on the opposite side of the deck, are our two orange ikea chairs.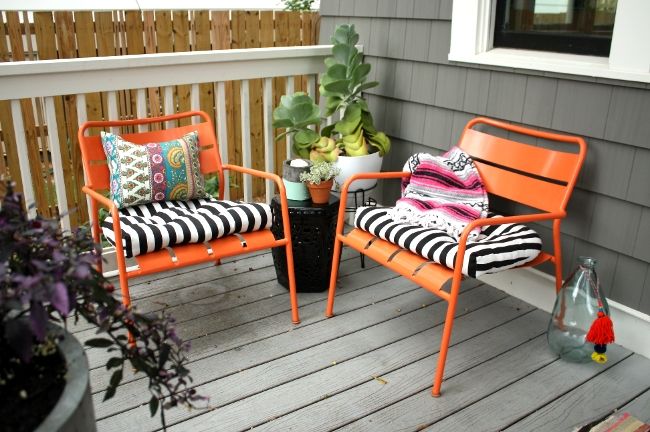 I brought out a Mexican blanket from inside for some color, along with that glass jug.
I also replaced all my deadish or overgrown succulents from the spring. The Creeping Jenny is the same from the spring. Overgrown, but I just give her a haircut every now and then. :)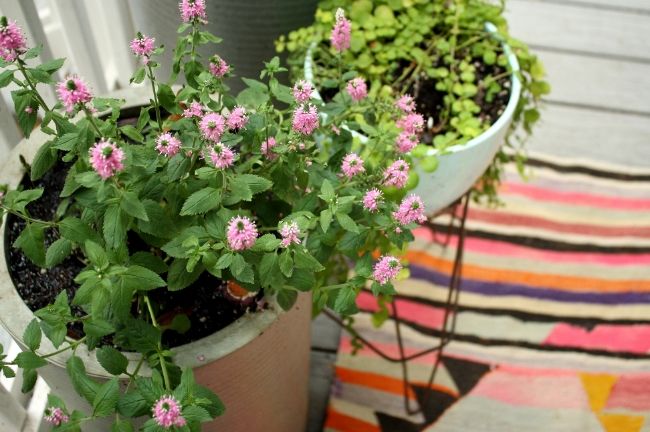 fun. hope you enjoyed my little outdoor tour!