Sooo, I'm changing things up in the living room - finally making some concrete choices. As my friend told me, "I wish you'd stop talking about it and just do something." HA! So, I am.
We are getting the sofa issue resolved with west elm. So far, they have been AMAZING! I will post a full update on everything when it is all resolved, but I will say that we will be getting a new sofa. Woo!
Along with the new sofa, I decided to get a rug in there (finally decided on one and ordered it) and a new coffee table. Both from west elm. I guess I really like their stuff. The rug is on backorder until mid-November, but the coffee table is available now. That being said, I am going to sell my CB2 waterfall table.
It's this one from their website.
I do still really like it, I am just ready for something different, and decided to help offset the costs of buying new things, I will sell some old things. I bought it for $280, and will sell it for $225. It has small scratches on top, but nothing crazy (something that will happen with all of those tables over time). The dimensions are
37.5"Wx21.25"Dx13.75"H.
Here are some pics of it in our condo: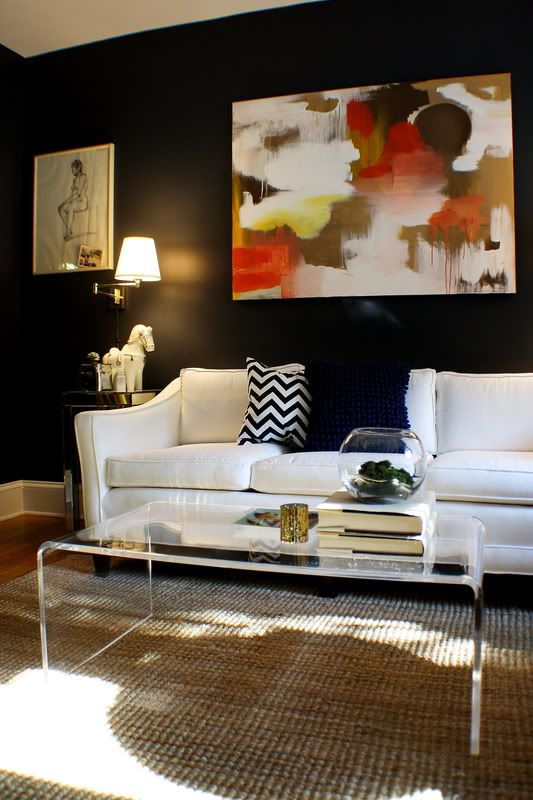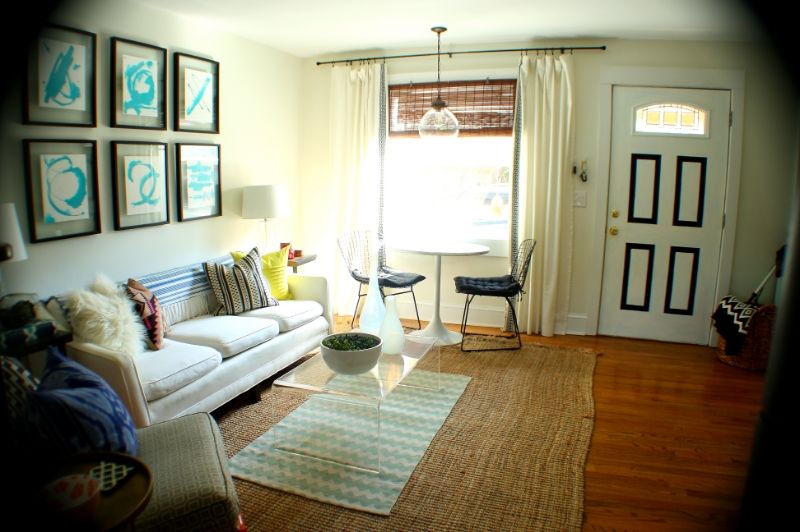 And at this house: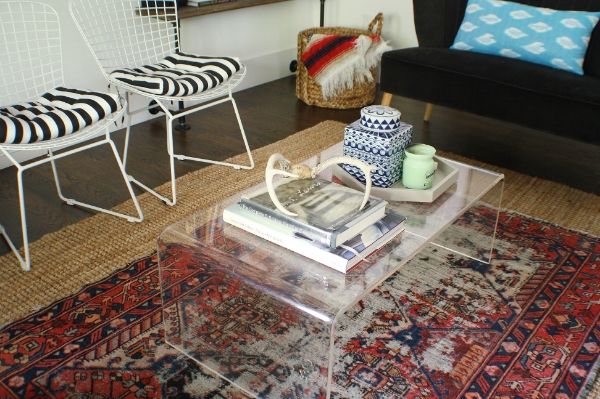 Email me at kristen.fountain@gmail.com if you are interested. Local pick up only.
*** UPDATE ***
Also selling these metal barstools that I got off of Craigslist. I am an idiot and didn't realize they were too tall for my counter. They have a couple of scratches, but nothing too crazy. They're 30" and I'm selling both for $50, which is what I bought them for. They are currently selling the exact same barstools on Overstock for $99 for both.