Hi!
I'm going to (hopefully) finish up a fun kids room ceiling today. Ive been working on another star stenciled ceiling for a really cute kids room design. Here's the pattern I'm mimicking:
It's Sister Parish. The designer wanted silver stars and blue dots, so I am doing a custom stencil with custom colors for her. Let's just say my neck isn't too happy this morning.
BUT!
I'm really happy with the results so far. (and yes, that green piece of furniture belongs in the room. The bed and the dresser were sprayed that fun kelly green - I loved seeing it when I walked in there.)
Check it out:
Here is me figuring out the scale for my stencil. The designer wanted the scale a little larger than the actual wallpaper is.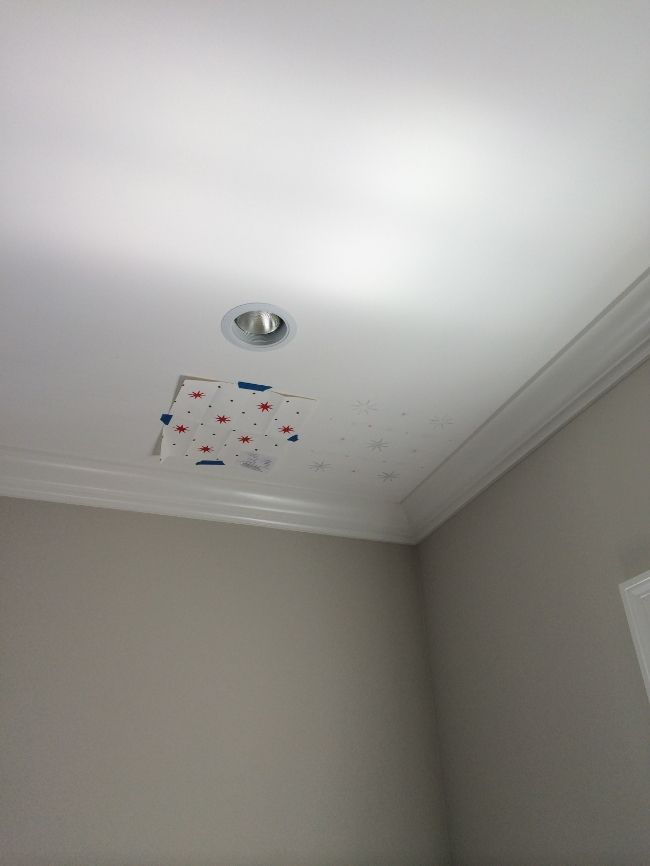 I made my stencil (This time, I cut out five stars, instead of one. Duh. It has made my life much easier and the project go by faster.)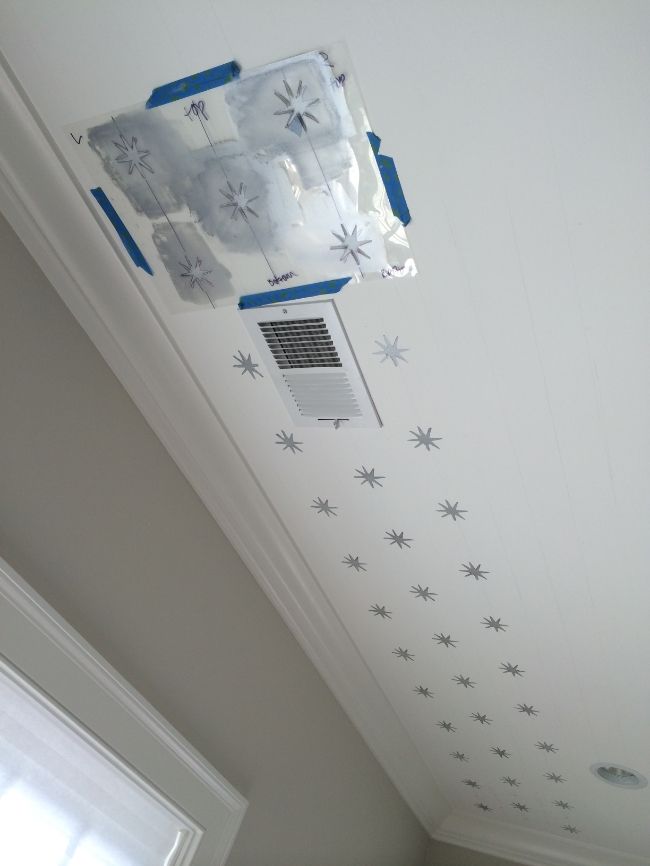 wee! (ignore the crooked ones in the back, they will be fixed. Learning curve, people.)
so - I'm learning to work smarter not harder. ;)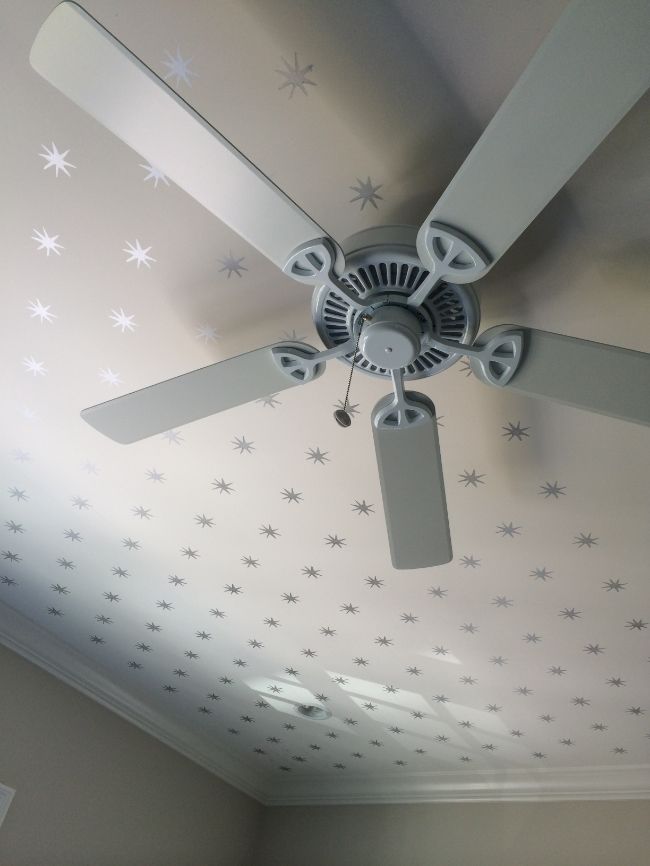 this was the photo I posted on my instagram account: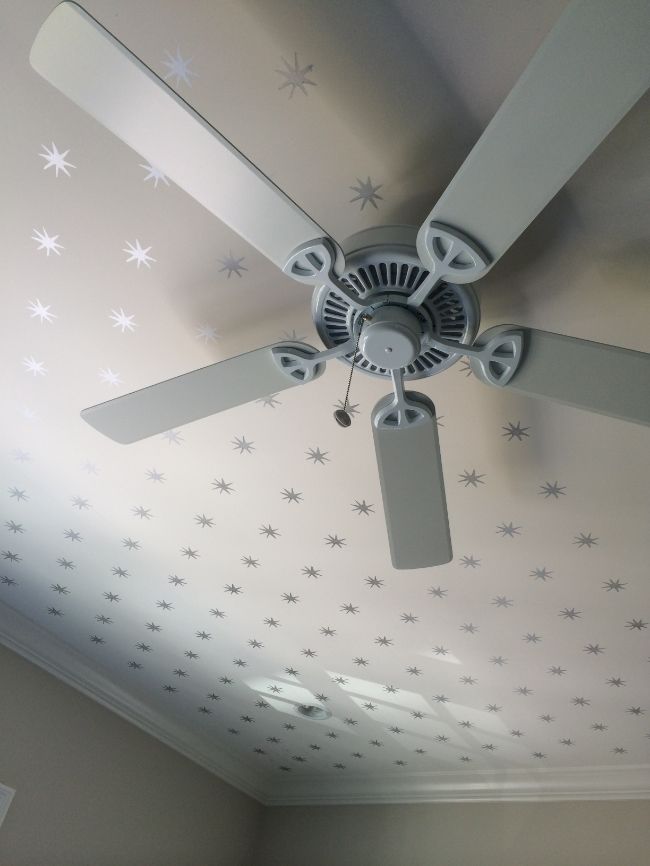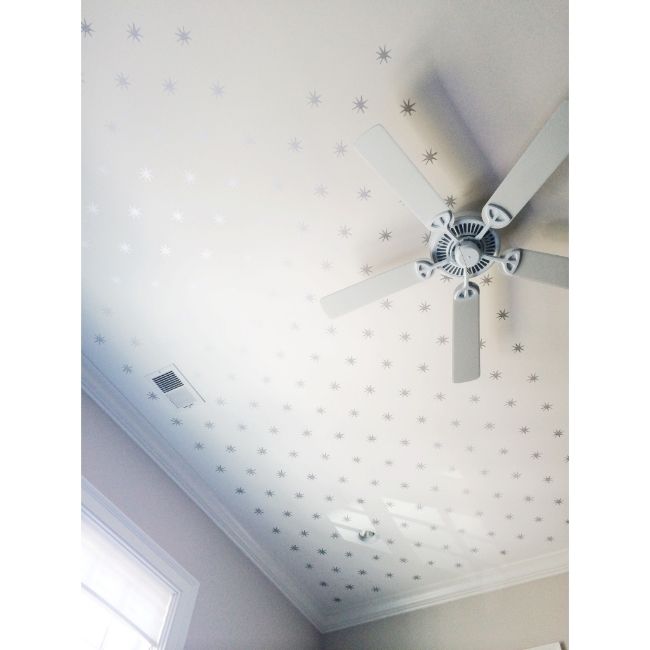 so now, I will go back and add the dots, like the wallpaper. I cut them out for my stencil yesterday. I think it's going to be awesome! Say a prayer for my neck. ;)
Don't forget to follow along on instagram if you care to see some photos throughout the day of this project...