hi! I hope everyone had a nice weekend. I did!
Last week, I felt like I completed two weeks worth of work into one. It was super-busy. I worked at three different clients' houses, and also at the studio one day on some artwork.
One of the houses I painted at was this kids room (currently a nursery but converting to "big girl room" status soon ;)).
We did pretty trees with birds in them. My client had a really beautiful, sophisticated house, and she didn't want the trees to look too child-like or whimsical. She wanted it to be an elegant mural.
We took inspiration from Heather's mural I did a few months ago: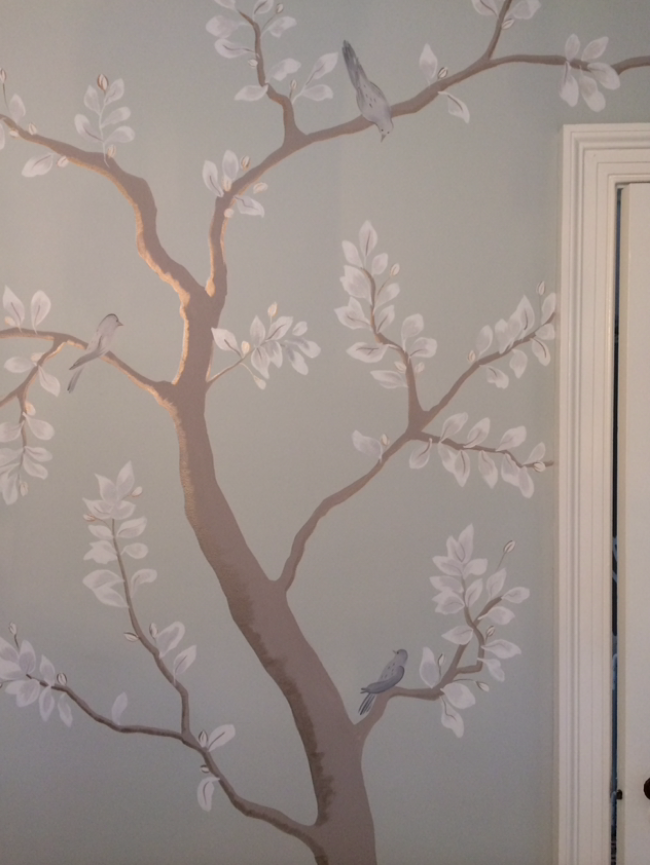 It was getting dark in the room by the time I was leaving, so my photos are kind of hard to see. This mural was also supposed to be a lighter and airier, and less contrast than Heather's... so that also doesn't help with pictures!
I did the birds in a really soft gray-lavender, and the tree trunks are a grayish brown. I did highlights in silver (instead of gold like Heather's) to match the soft, cool palette.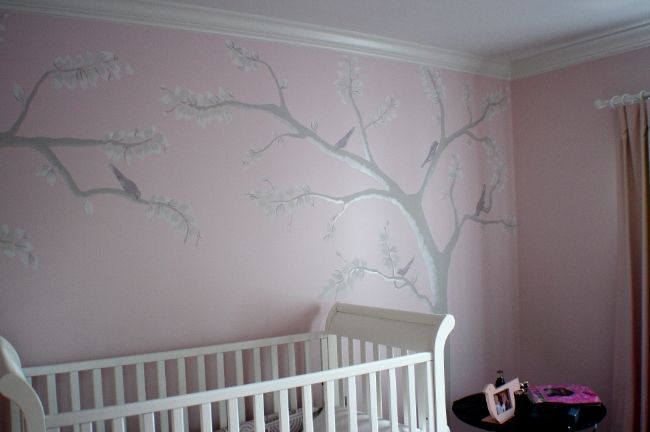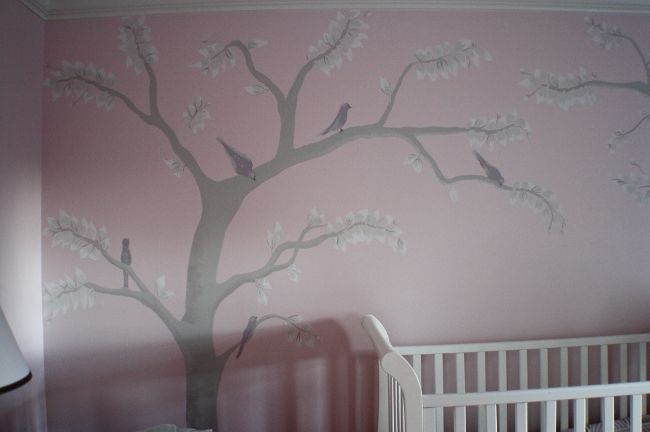 I did one tree in between the windows - your vantage point when you first walk into the room.