Remember when I did
this kitchen match job
? Well, my clients had some more cabinets put into the same kitchen, and I matched them, too. Always nice to go back and do more work for clients that like your previous work! They were so nice. They bought the house with this faux finish on the cabinets, and I had matched some work for them (they had a banquette built in, and some more shelves rearranged, so the new part needed a faux finish to match the old faux finish that was previously in the kitchen). This middle section was just display shelves when they bought the house, but they decided to make it into cabinets/drawers for more storage.
This is what it looked like when they had them installed and before I painted:
And, after: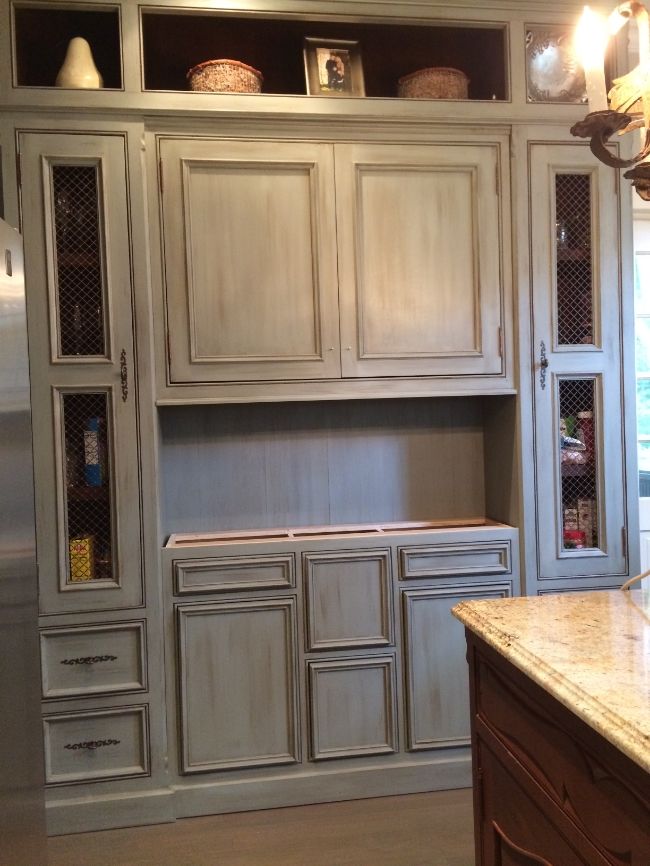 I love these jobs - it's a fun little challenge for me.
In other design related news, things are going nicely at my mom's (I had mentioned we are redecorating her living room). She had this blue table before: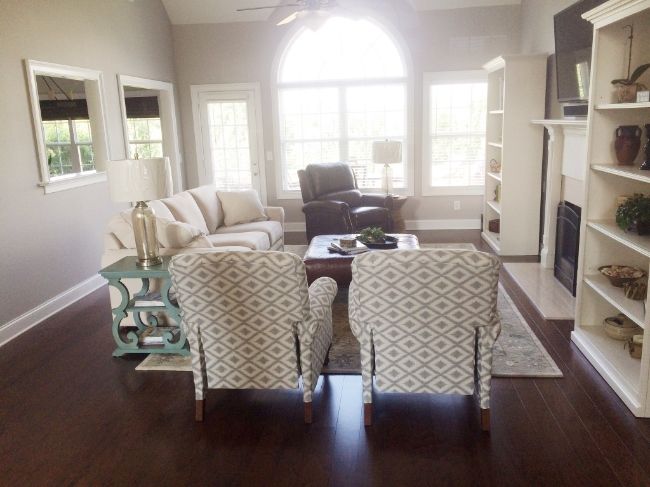 and I suggested she get some brass up in that space! :) I thought a little sparkle would be pretty, and suggested we find something with clean lines. Her lines were all pretty heavy in there. Comfy (but pretty) chairs and sofa, and she needed some shine. So, I found this pretty table at west elm.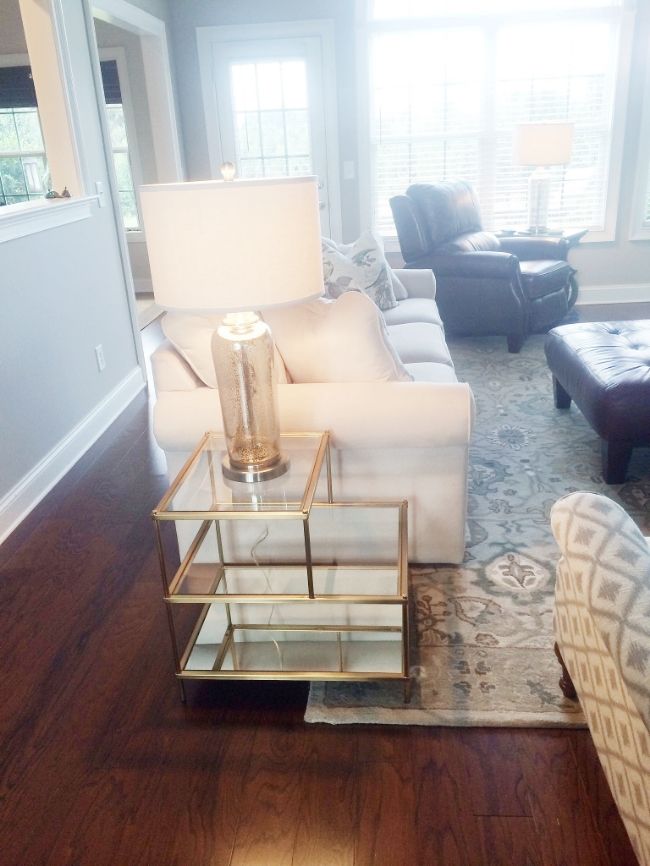 Sorry the photo is really blown out - it was one she sent me that I edited to make it brighter. Anyway, it does exactly what I thought it should do!
in other non work related news, I went on a girl's trip to Charleston this weekend. Look how beautiful our room's bathroom was:
!!!
I loved it. Gorgeous, right?! It was at the Belmond hotel. They're in the middle of a renovation, and our room was beautiful.
We had a great trip. Some how, I didn't take many pictures. We were only there for part of Friday and Saturday, then came home Sunday, so it was a little too short of a trip, but we did get some great food and drinks, and some nice rooftop pool and beach time. Charleston is a beautiful city! We walked around a little on Sunday and we found Moon and Lola which is a cute little boutique with accessories and home decor items. Check out their cool chandelier:
Very neat! The whole store was bright white with pops of color, so you know I liked that. I posted this photo on my instagram account (@kristenfdavisdesigns). speaking of instagram, I saw these pillows recently posted: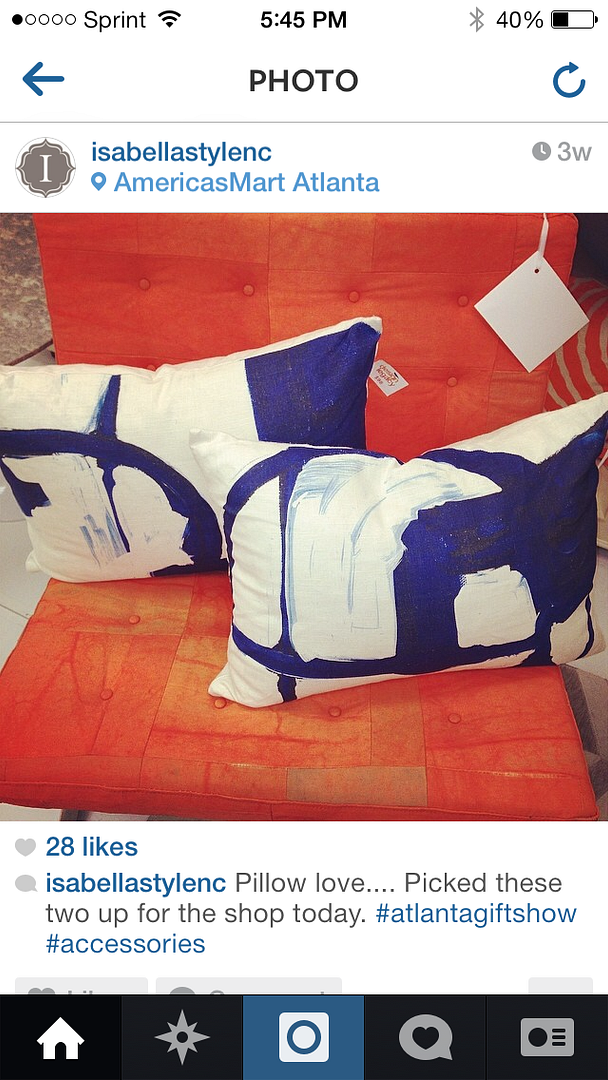 I thought they were so cute, and would make a great DIY. I bought a sewing machine last week (I'm really REALLY excited to sew stuff - but I have yet to take it out of the box since it came in the mail. Going to try and experiment with it this weekend), so I'm thinking that could be a pillow DIY for me. I figure pillows won't be too hard to make, and if I can build all this other stuff, I can probably do some sewing! I was online looking at all these cute kantha pillows made out of kantha blankets and thought... duh... get a sewing machine, and make your own stinking pillows! (Why are some pillows so expensive!?) So that's what Im going to do. I hope I have good luck with my sewing machine!
OK, that's it for now - off to paint some cabinets (in the middle of a huge cabinet job right now - hence a little radio silence on my end! Makes for very long work days).