How was your weekend? Our's was nice and so busy! We spent it hanging out with friends and family, and also I did a lot of housework. As usual :)
Friday, when I came home from work, I painted our bedroom. I finished it in about 3 hours -- not too bad. I only did a second coat on two of the walls. I know- slacker. I'm allowed to slack in my own house, right? It's not noticeable, so I didn't care. And -- I love the color! I know you're thinking, you always love the color, then paint it again in a few months. Which is true! And one reason I didn't pressure myself to do two coats everywhere. Hah!
Here are some pics! I used Valspar's "Dove White". By the way, when did buying paint at Lowe's get so expensive!? Might as well have gone to Benjamin Moore (which is what I usually do). The regular Valspar paint (one gallon in flat) was over $40?! Kind of crazy. And I bought a quart of a color in semi gloss that was almost $20, which is also what I pay for a quart of Aura paint at Ben Moore (My favorite paint ever that I always use). Not cool! Shock at the register. Oh well, I guess $40 for a huge change of vibe in a room isn't that big of a deal.
here are pics!
I haven't decided if Ill put curtains back up for now. I kind of like the bright warm white by itself.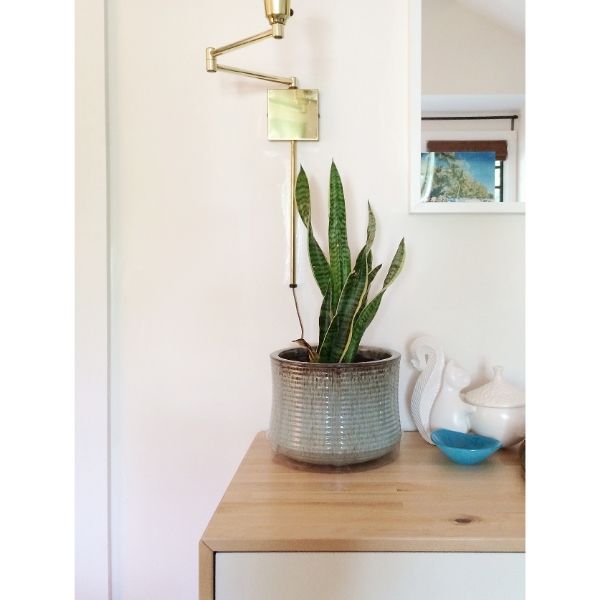 yes, I bought a new comforter. Hehe. I went to IKEA to get curtain rod end caps, and came home with a new comforter and some straws. I guess that's how IKEA always works. Those darned weaving through the store techniques they make you do really work. But anyway, it was from IKEA so it barely counts. Ha! I think it's really cute. I saw one at west elm that was really similar, but it was around $150 for just the duvet, and this was $50 for the duvet and the two pillows.
I feel like dressing a king size bed is hard. Even if you have the right amount of pillows (which I don't in this photo), it always looks a little strange. I think queen size looks better but we do love having the king size! I love my bed. Anyway, I need to get one more euro sham, and maybe a long bolster instead of the little dinky looking pillows currently on the bed (but I do love those pillows).
I love changing things up! I think I might put my blue and white bedskirt back on the bed (from anthro), too. Ever-evolving over here!
____
this weekend, I helped a friend hang some artwork in her new house. So much fun. I love doing that stuff. I will share some photos of the progress tomorrow!