My friend just bought
this ottoman from Overstock
, and I'm thinking about totally copying her. It's very cute, and a GREAT price. Right at $200.
Our acrylic coffee table from CB2 is too small for our living room, and I've been on the hunt for a new one ever since we moved in. I like that this one is large enough and square, as opposed to rectangular. It fits the size of the living room way better. I need a couple of other things for the room, too, like a chair to replace that white one. And, of course I love that it's tufted caramel leather and the modern legs are a big winner.
see what I mean about our coffee table? I do love the acrylic look in there, but it's definitely too small.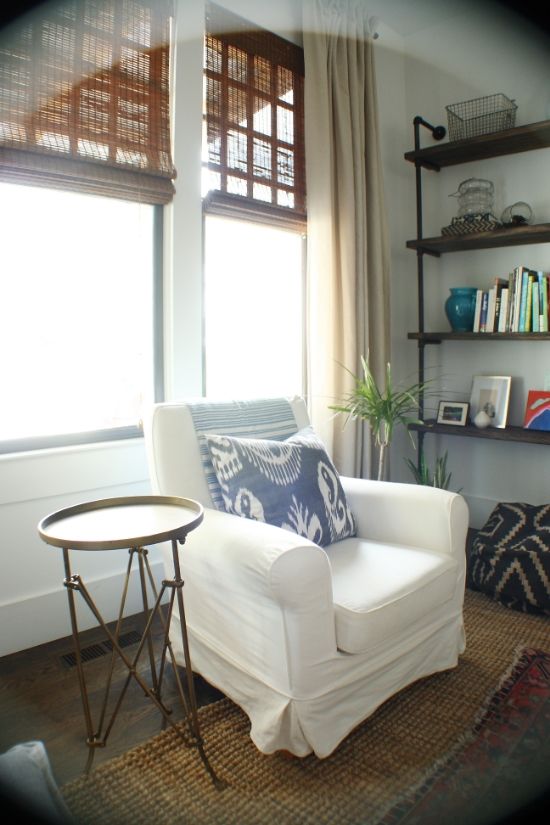 This is the chair that might need replacing. it's a cheap one I got from someone off of Craigslist, and it's from IKEA originally. Max sits in it all the time, so it's nice that the cover is a slipcover and washable. But, it's really small and not great for this spot. I didn't buy it for this house - I bought it for the studio, before the studio became nothing but a work-zone. :)
Anyway... I love this coffee table - thinking about ordering it soon!