Life lately.
Apparently we are animal attractors. We found a chihuahua in our backyard a few weeks ago, very skinny and shaking. We have searched high and low for her original owners, to no avail. A neighbor has fostered her some, and we have kept her some, and we are all working together and my neighbor thinks he has found someone to adopt her. But, for the time being she is at our house. This is the scene form my lap while I was working a few days ago:
madness. You can't really tell from this pic, but Max and the chihuahua are both in my lap here. Apparently little dogs just love to sit with you all the time? She is non stop trying to get in my lap, and Max gets SO jealous. He does not like another dog stealing his moms attention. Hah! Possessive.
And in other animal news, I am currently working out in the country, and there are two little kitties that live nearby and visit the job site (Which is basically still a construction site) all day. I was reviewing some work in my car the other day, and all the sudden there were two cats in there.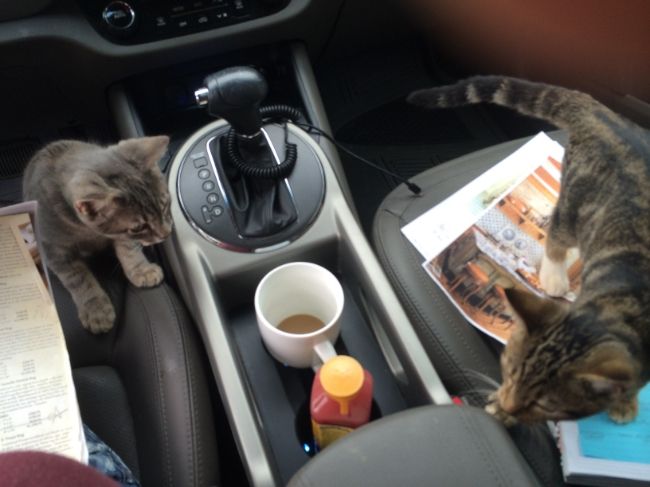 talk about aggressive! Hah. They're really cute though. They keep trying to come inside the house we're working on (No one lives there yet). It's funny. One of the workers there said he thought I brought them with me. Bring your cats to work day. Um, no. ;) I have enough animals at home, I don't need to bring them to work with me.
Here's a little sampling of what I'm doing there. I'm doing lots of faux finishes on the cabinetry, and started off with this built in cabinet, and with a powder room vanity. The built in and the vanity were both built brand new, and I'm painting them to match some furniture my client and the designer had seen.
Before of the built in:
Then I painted it, and then I destroyed it with my sander. :)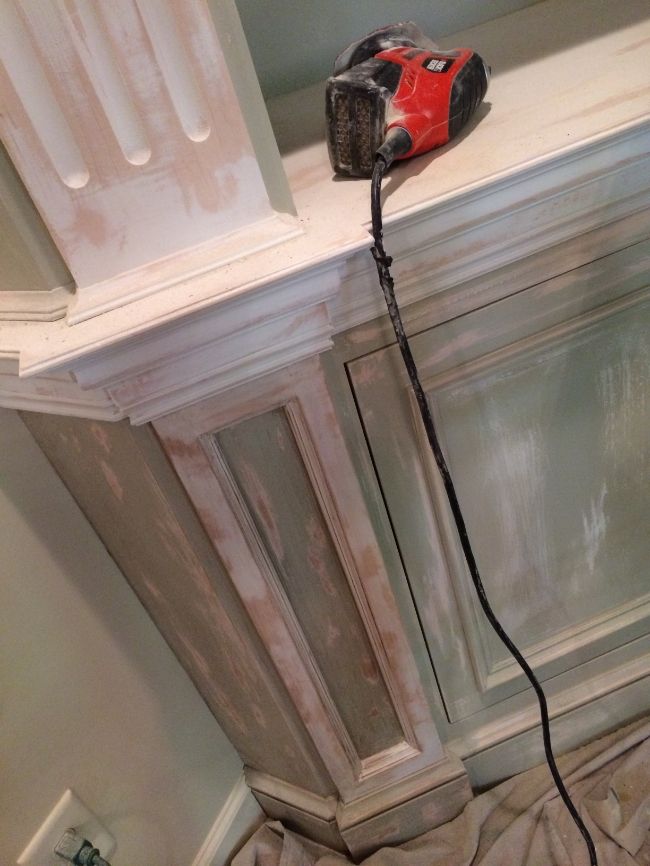 and what it looks like now!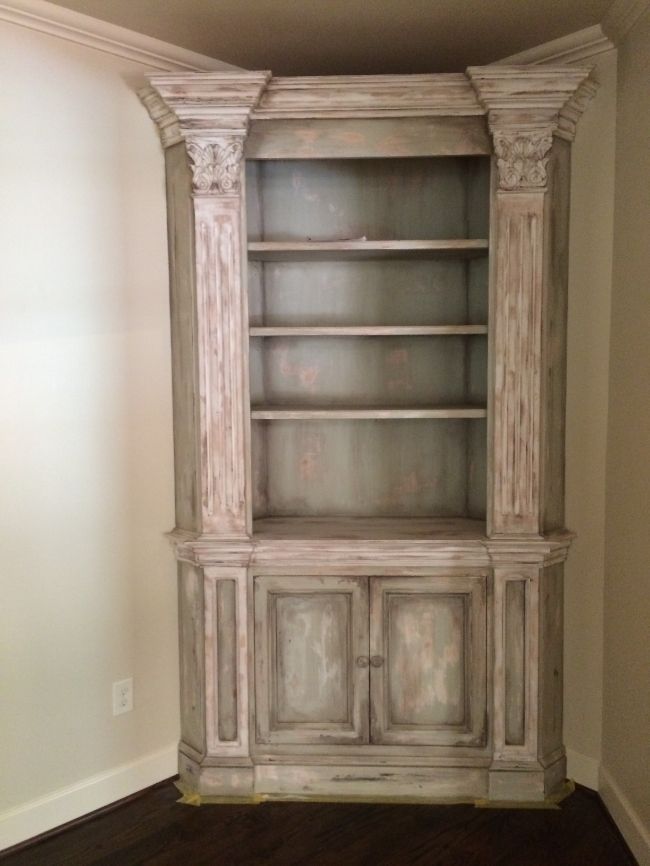 Looks like it should be in Anthropologie, huh? I kept thinking it looked like an Anthro display case.
Here's the other piece:
It was also just solid wood before (Forgot to take an after pic of it)
I took this picture, because the designer had asked me to darken the white bevels. This client is a huge fan of distressed, french country, etc. So the more glaze the better. The top drawer here had not gotten the extra glaze yet, which you can tell. I will take a better pic of this once it's finished.
lastly, on a different note, here is a photo of a painting that I did with spray paint, for the client that's hanging all 13 pieces of art in the condo building.
I thought it turned out really cool! I almost see a cityscape in the black, which was not intentional.
----
happy thursday.