I have mentioned that the past few weeks I have been working on 12 different canvas paintings for
Studio M interiors
. (Have been working with
Jennifer Bagget
t and she's great!) These paintings will be hanging in the new
755 North apartments/townhomes
. Some of the paintings will be in a model unit, and some of them will be in the office area.
I did this one really large one for the model unit. It's something like 36" by 60" inches - so it's really big. I brought it home to take photos of it (bad light at the studio), and thought I'd share them here!
This painting will actually hang horizontally, not vertically, but I didn't have a great place to hang it horizontally in my house to take photos.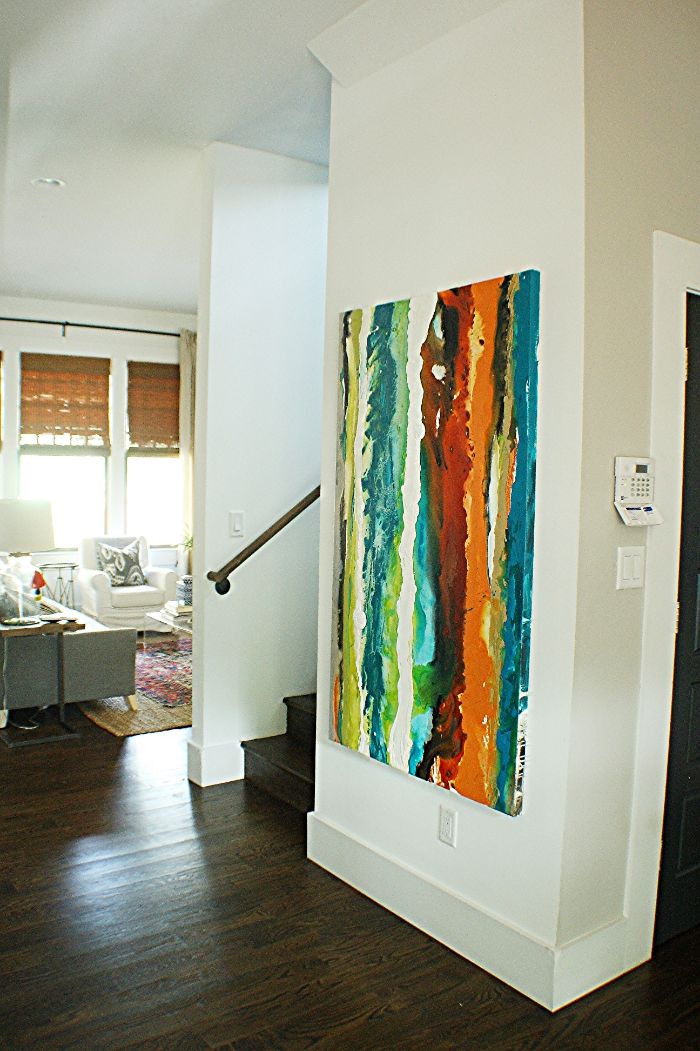 some detail shots. I played around with different types of paint, and the way they reacted to each other. I also manipulated them with water and other tools. It was really fun.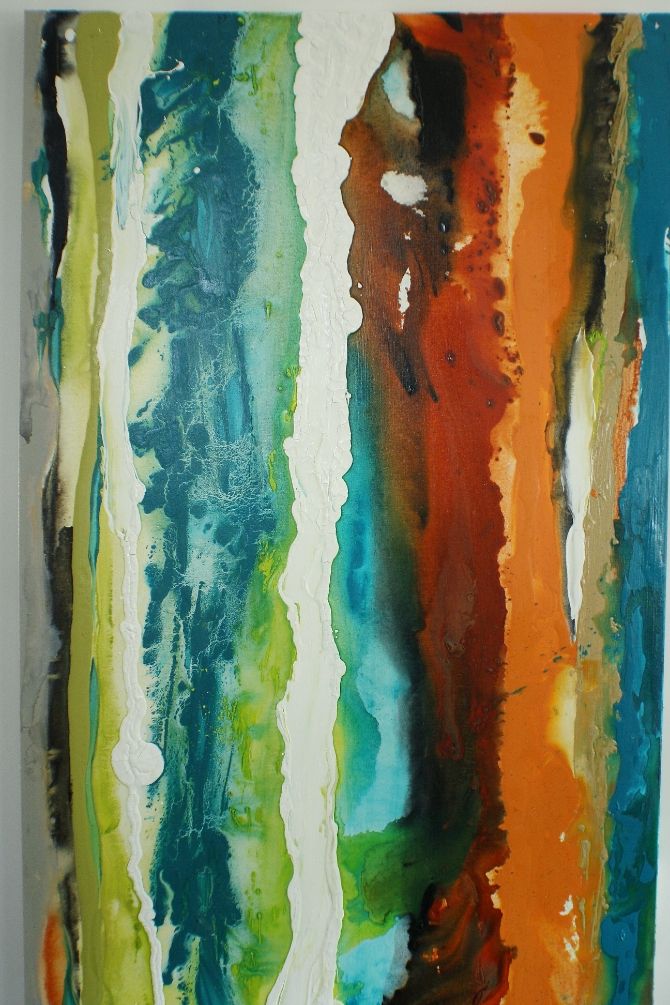 I think some of the areas look like quartz or rock formations.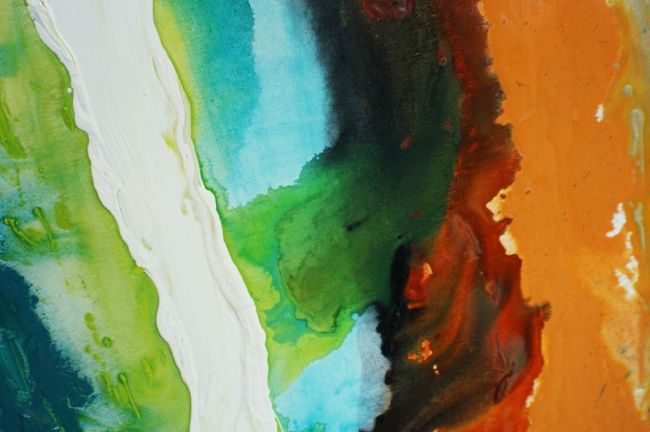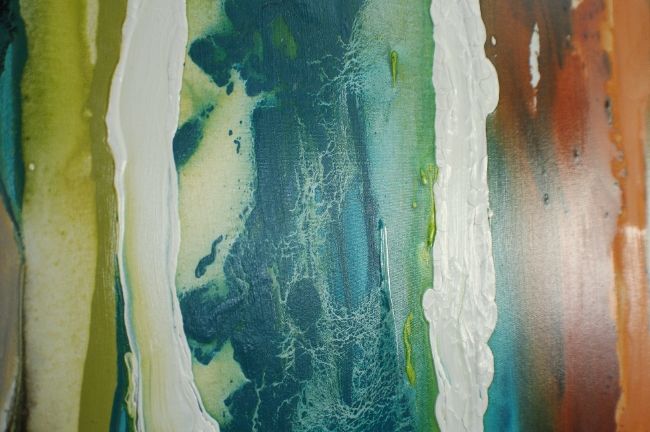 I can't wait to see these hanging at the complex!