I have been plugging away at the studio the past few days, painting about ten different canvases. Feels great! I have no air conditioning at the studio, but I have a big box fan and my music pumping and it's nice vibes in there for work. While I was there working on client pieces, I also squeezed in some time to re-visit a canvas that has given me trouble the past year or so. This canvas has no less than three other paintings underneath it. I was never happy with it, and so I kept painting over it and over it.
(a clip of the painting that was hanging there for a little while, that inspired me)
I hung this other painting that I did for a client in my dining room (photo above), where this canvas used to be (I took it down a few months ago, and just enjoyed the blank wall for a while. Sometimes it's nice to just leave things empty until something tells you it needs to be there.), and I really liked the colors there. It's the same colors as this painting: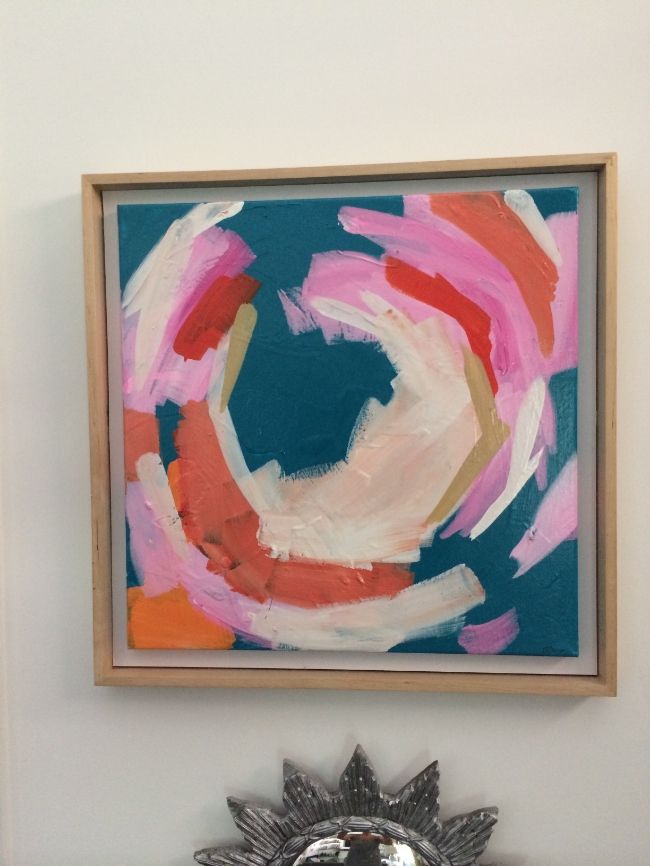 Funny enough, the color combo was inspired by leftover paints on my palette, from doing other paint jobs. The colors were leftover from separate projects, but when I looked down at my palette (AKA a roller tray), the colors were so beautiful together. Teal, fuchsia, light fuchsia, white, orange, pink and peach with a dash of camel. Perfection. I Instagrammed a photo of the palette and said that it would inspire a future canvas piece... little did I know, it inspired about 4 canvas pieces. Funny how things work out.
I still have that canvas at my studio. It looks like this:
So! All that to say - I finally did a painting for the dining area that I really like. Here it is: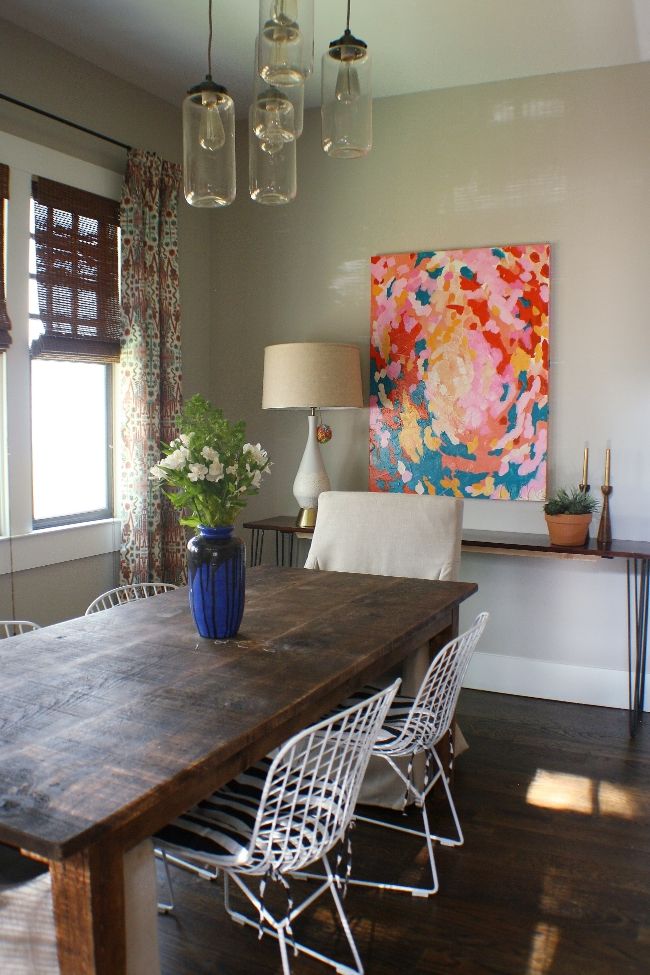 Happiness.