I finally was able to download the program that goes with my camera, so that I can edit and post "Real" photos of my work on here again. YAY. For some reason this makes me happy - I feel like my blog has not been "itself" for a little while, because of the lack of being able to edit my photos from my SLR camera. Anyway - I'm back baby! (George Costanza style)
I took some photos of my little in-progress bathroom this morning. I love it so much! I am going to make a curtain today at some point. I found a great oatmeal colored linen in the $5/yard section at Joann Fabrics, along with some cute trim. I'm just going to do another faux roman shade, I think. We won't be actually utilizing the up-down feature of a Roman shade, so there's not much of a point in having a real one made. All that to say - no curtain up yet, so the photos are a little blown out, but that's okay!
Pineapple accent wall! I am so happy with how this turned out! It was so much more cost effective to draw a design on the wall than to buy wallpaper (was going to have to get two rolls at $175/roll just for this one wall. Plus the cost of having it hung wasn't cheap. I considered it, but ultimately I'm happy with my decision, plus I think it represents me and my work better.)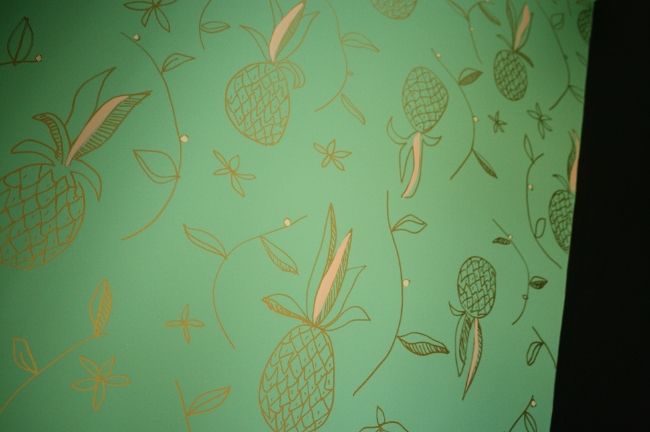 details of my pineapple design. it's not a pattern -- I was trying to stay away from a pattern, because I didn't want to have to measure :) I do enough of that with my work! I just loosely based it on a general pattern, and went to down with my Sharpie Paint pen.
I think the gold will correspond really well with my
Triple7Recycled
sconces that shipped yesterday (WOO) and hopefully will be installed next week or so.
across from the toilet-accent wall is the sink.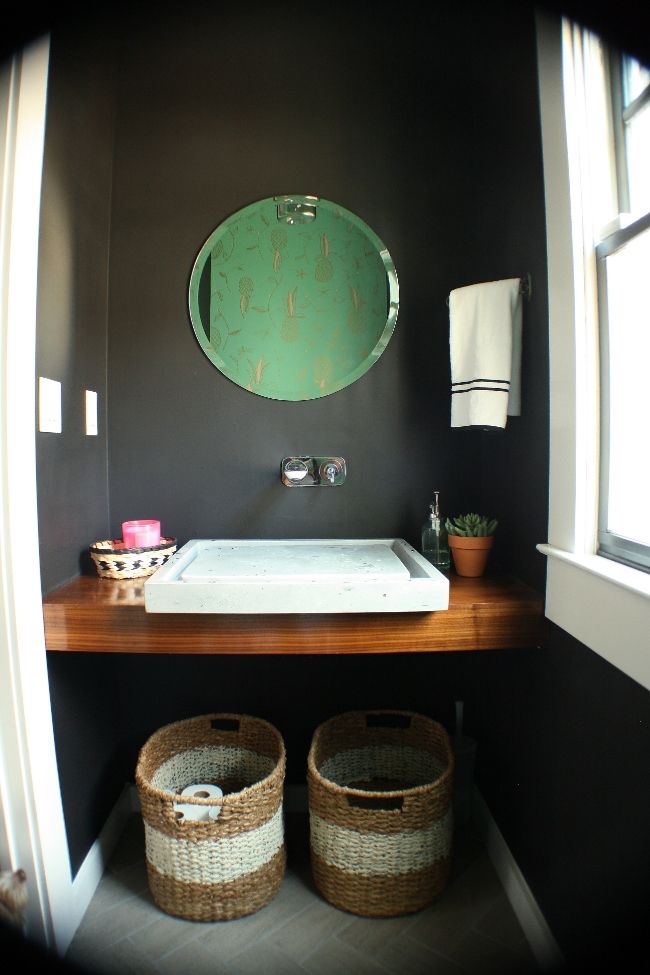 I love the wooden countertop with the matte black walls. They look so pretty together, along with the concrete sink! I also really like my new circular mirror.
It was from Wayfair.
(But I found it on Amazon. I don't understand how these things work.)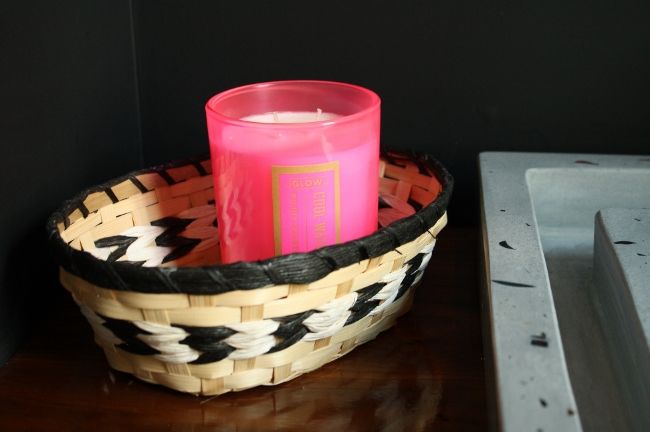 I got that little basket at a thrift store recently, and found the cool neon pink candle at Ross. It smells like watermelon Bubbleyum gum. Mmmm.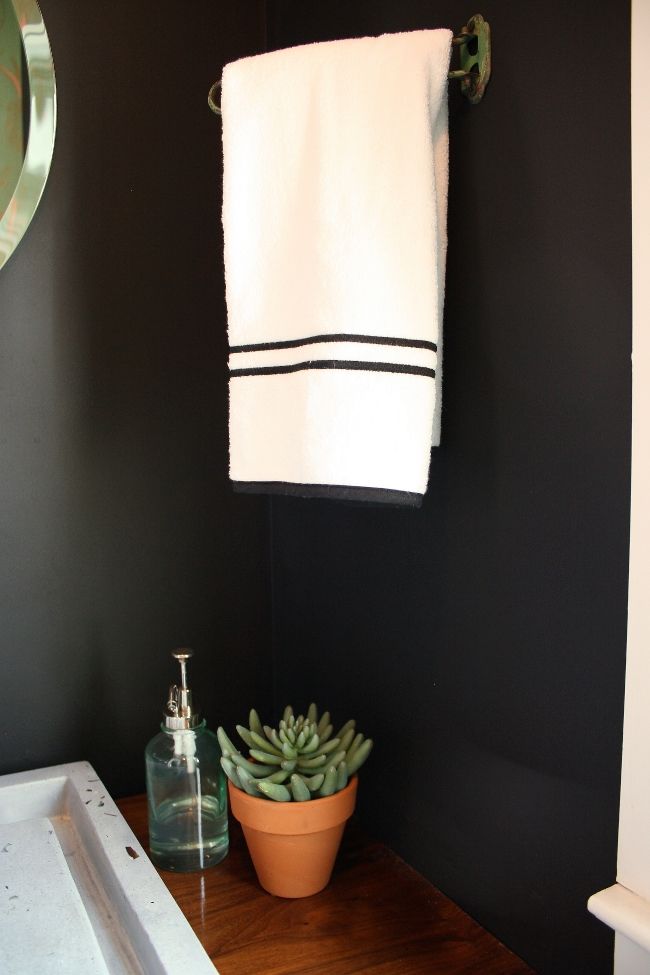 And, I hung a towel holder that I actually bought last year on a trip to DC at
The Brass Knob
. It's a vintage piece and I loved it so much, but wasn't sure where I wanted to hang it. It is PERFECT with the green wall and I love a little distressed aspect, mixed in with the modern and girly elements of the room.
It was hard to get a picture of it against the black wall, but you can see the rustiness here)
I found that white and black towel at Ross for $6. Better than the $18 Pottery Barn one that I almost got!
I can't wait to get the sconces up, and make/hang the new Roman shade. Oh! And I ordered a rug from
Urban Outfitters
. (I think I have a rug buying problem. Jordan would agree)