I am not sure if I mentioned it before, but I am in the middle of working on 12 canvases for a high-rise condominium project. My clients (
studio M interiors
) are furnishing and decorating the entire building, and have commissioned quite a lot of work from me. It's so much fun! Recently, I have tried to revamp my commissions a bit, tailoring my work to things that I find more interesting, challenging and artistic (fewer kitchen cabinet and solid color jobs, though it doesn't mean that I will phase them all out completely). The projects for this group are all perfect for me, and I am so happy to be doing them!
Anyway, I have spent the past couple of weeks in the studio, plugging away on canvases. Yesterday, I worked on a really big piece that will hang above the living room sofa in the model home unit in the condo complex.
They were specific about the colors, but not exactly specific about the style. I think it's always best when people let the artist do what they do, and don't give too much "advice". Things just go at a more organic pace, and the artist is free to do what he or she is best at. Anyway!
Here are some peeks:
I think it's 36 by 60 or something? BIG. She wanted lots of blues and greens with pop of orange. I love how the paint works with itself with a little human intervention. ;) I would love to cover this piece in a hard resin when I'm done. Not sure if I will, but it would be cool...
after a little more tweaking:
The white streak came back again after this, I just didn't take a picture of it. It's probably gonna take a few days for this baby to dry.
here are two more that will be in the entryway in the model condo: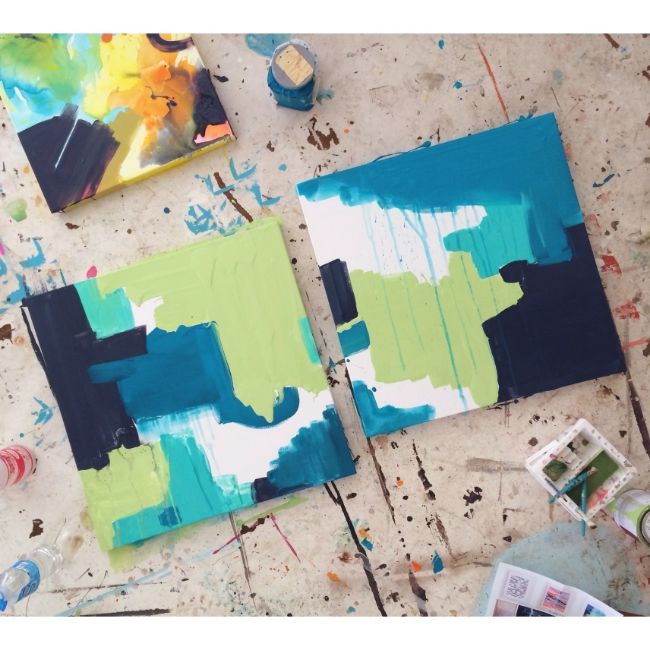 You can see another part of another painting at the top left. It's actually part of a series of three paintings.
and... last but not least, I couldn't leave you without a peek at my new and improved powder bathroom at my house...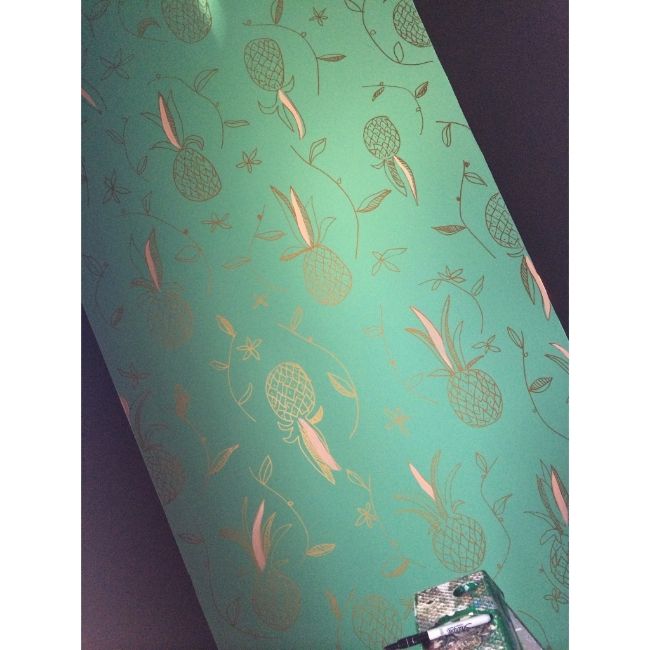 ]
I love it! Is it weird to hang out in a bathroom? because I find myself doing that.
I also hung the beveled mirror I bought from Wayfair. I love it, too. It's way classier now. I can't WAIT to get the sconces in. I wish that I could just install them as soon as they arrive, but, alas, I have to have an electrician come in and wire the spot for them. Patience is a virtue.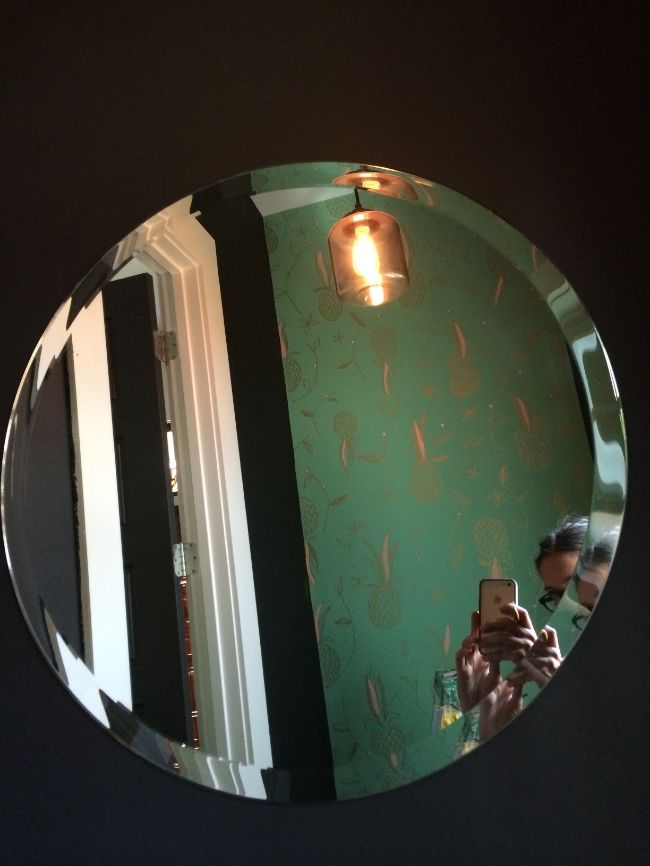 Now I need to make some new curtains. I haven't decided what color I should do them - probably just a simple oatmeal linen? We'll see. And I'm still on the hunt for a rug! I have scoured ebay and etsy trying to find a weird oriental or kilim but no such luck yet.