Hi, all.
I am headed to the studio soon, to have a meeting with a potential client (showing her around the studio - hopefully they aren't deterred by the paint and tools strewn about everywhere. That's what a studio is supposed to look like, right? That's what I tell myself). I also have to finish some really cool bamboo chairs (doing a faux finish on them -- I have already painted them a solid color.) Anyway, I'm excited it's almost the weekend. I have a project lined up for myself that I'm happy to finish. I started it the other night, but didn't get to finish because I was doing it after work, and it got dark outside.
I have
this rug that I bought at Scott's
a while back. The colors are a little dull, though, and so faded. It's perfectly fine the way it is, but of course I can't leave well enough alone. I decided to pick up some Jacquard dye when I was at Sam Flax the other day and give it a try. You can paint the Jacquard dye on, and then set it with an iron on the opposite side, once you are done. I used Jacquard dyes in college, in a textiles class, so I have a (very) little experience. I bought several colors. I am actually planning to use them in an even more fun rug project, but this was the first thing I decided to attack. :)
Here is my rug before: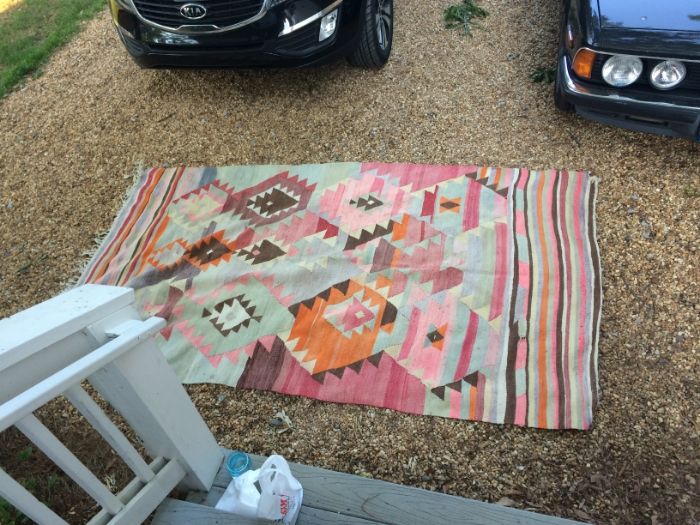 You really just simply paint the dye on.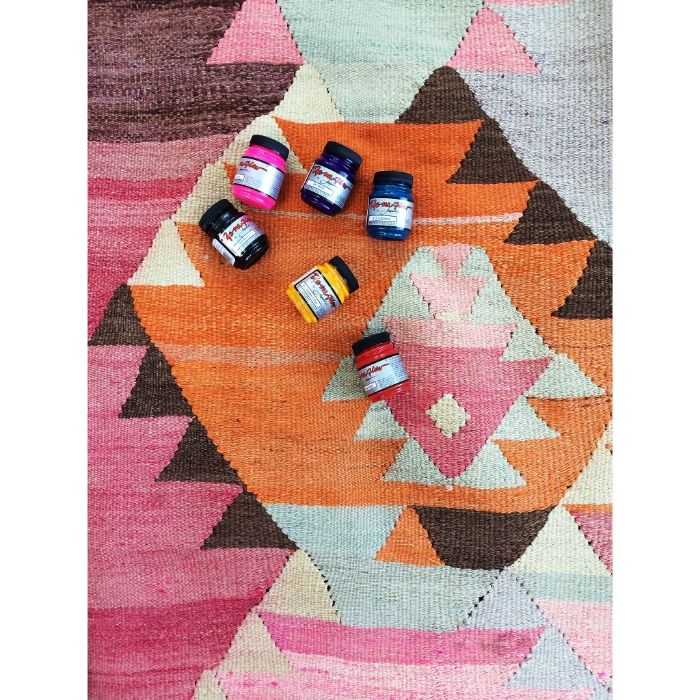 here are the dyes I bought. I analyzed other kilim rugs that I love online ,and bought colors that coordinated with those. I still need to go back and get fuchsia. The hot pink is awesome, but it's not that fuchsia color that is so popular in the kilim rugs. The good thing about jacquard dyes is that they are water based and you can mix them together like regular paint. You can also dilute them with water.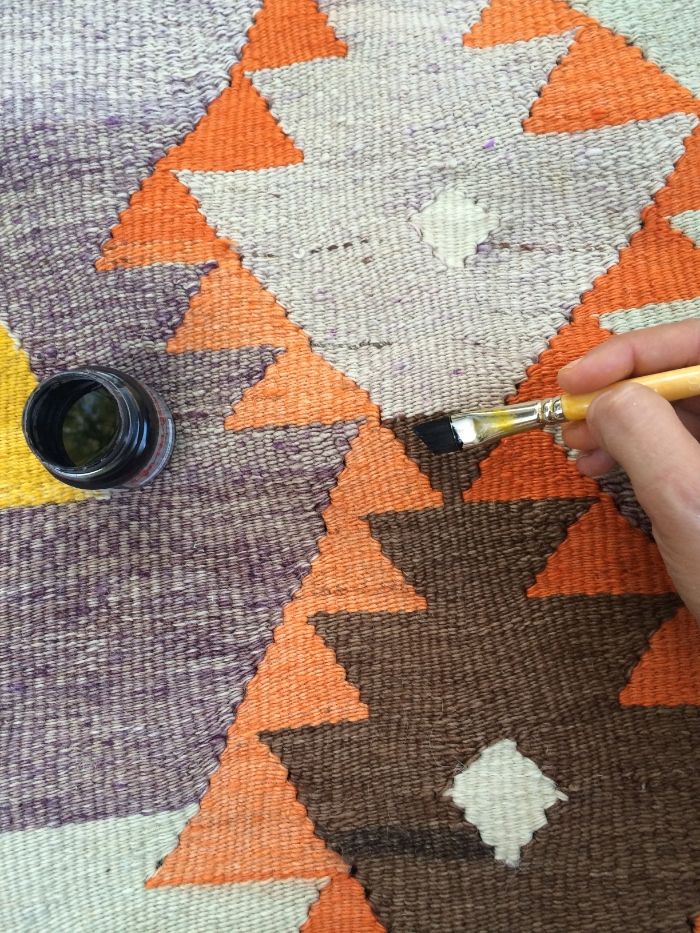 I painted all the brown triangles to black.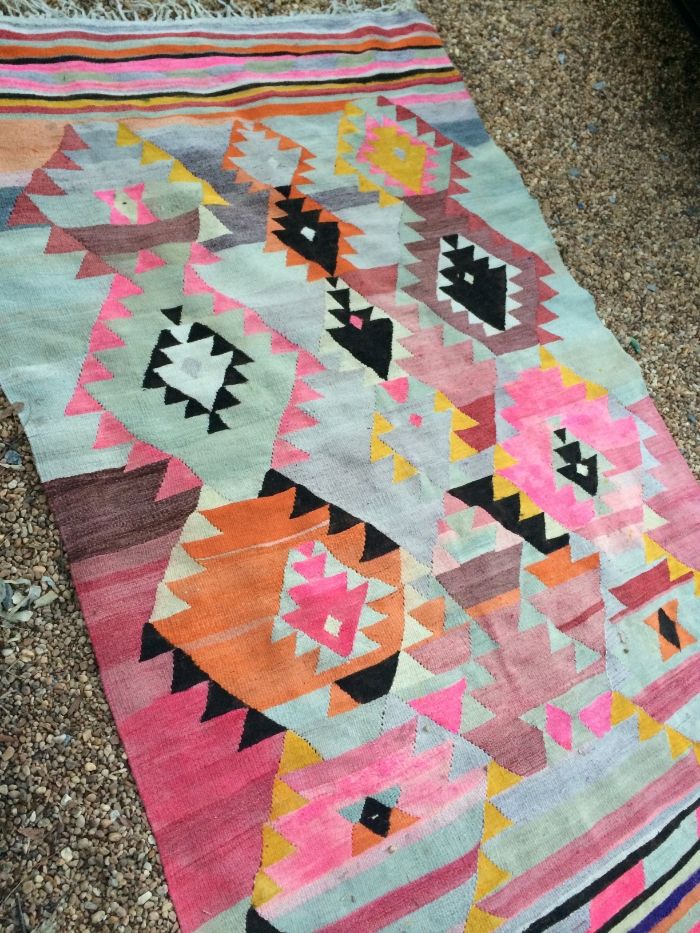 it's looking a lot more playful already. I still have a bit to do, though. It's time consuming, because you want to make sure you paint each individual strand of the weave, so it looks woven in, not painted on. Also, you run out of dye rather quickly. The containers are small.
It's going to look good, though! I'm going to put it back into our dining area, I think. If Max can bring himself to stop chewing on it (and everything else in our house, ARGHHHH!).
Alright everyone, have a great weekend. Wish me luck on my rug projects!! :)