Yesterday, I spent some time decorating
this fun playroom that I painted
. This project is really special to me, because from the start, my client basically trusted me and the vision that I came up with. I saw the space, which was a lot darker before, and she had some vintage wall hangings that had these great turquoise, poppy red, peach, and yellow colors in them. They reminded me of Dr Seuss, so we took inspiration from there and The Good Doctor. :) Anyway, my client has completely trusted my vision, and basically is letting me do whatever I want. Dream come true!
We had the walls painted turquoise, and then we had the closet doors removed and the inside of the closet painted bright red.
This is what it looked like before: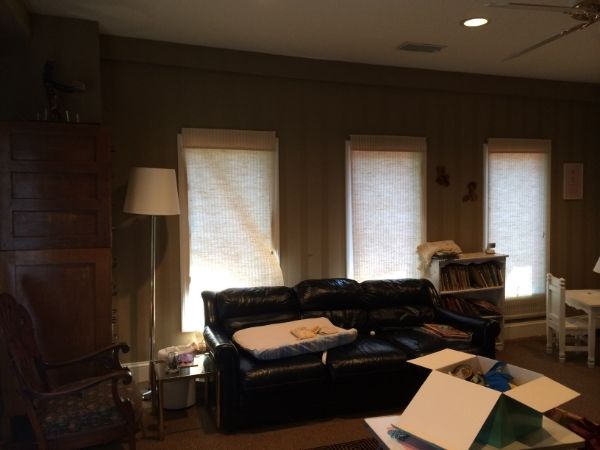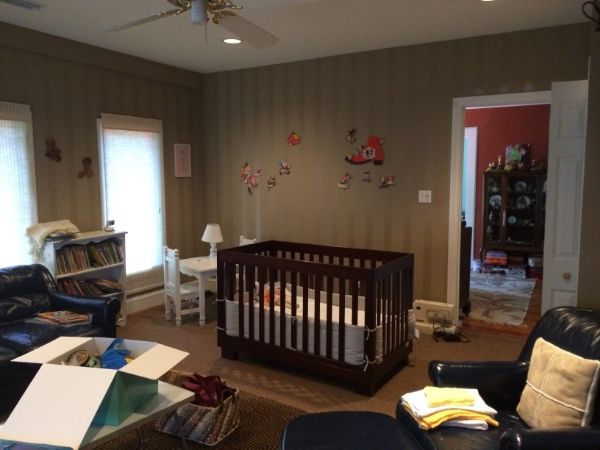 And now!
we are still going to get some yellow/white roman shades made for the windows and doors, and the ceiling fan is being replaced with this one:
The couch was existing, and I tried to tie it in a little better by adding those fun throw pillows from Target.
these little wooden cutouts were our inspiration.
I added a big white shag rug to brighten up the floor (and thought it would be comfy for the kids), and you can see my favorite part - the desk area - here.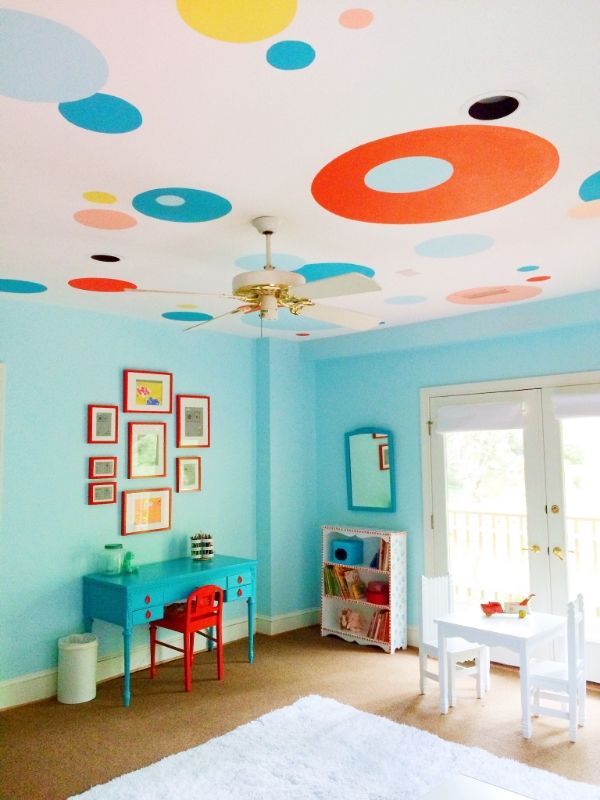 I somehow forgot to take before pictures of the desk and chair, but they were just old brown wood. We brightened them up with turquoise and red paint. I hung those frames over the desk, so my client can display her grandchildren's artwork.
the IKEA basket was a fun find, too.
we also painted this jewelry storage holder, and one of my favorite quick fixes for the room was the door hinges being painted turquoise. a fun touch, I think.
Around the corner you can see our tomato red closet! I didn't really get to completely finish it, but you get the point...
I found those blue baskets at ikea, and the color was perfect. I also bought some tomato red children's hangers, and a cute turquoise storage bin.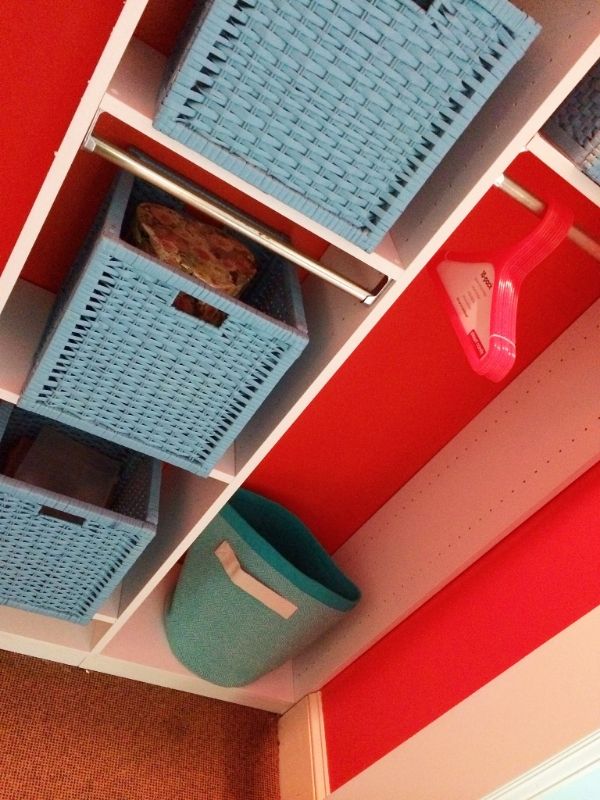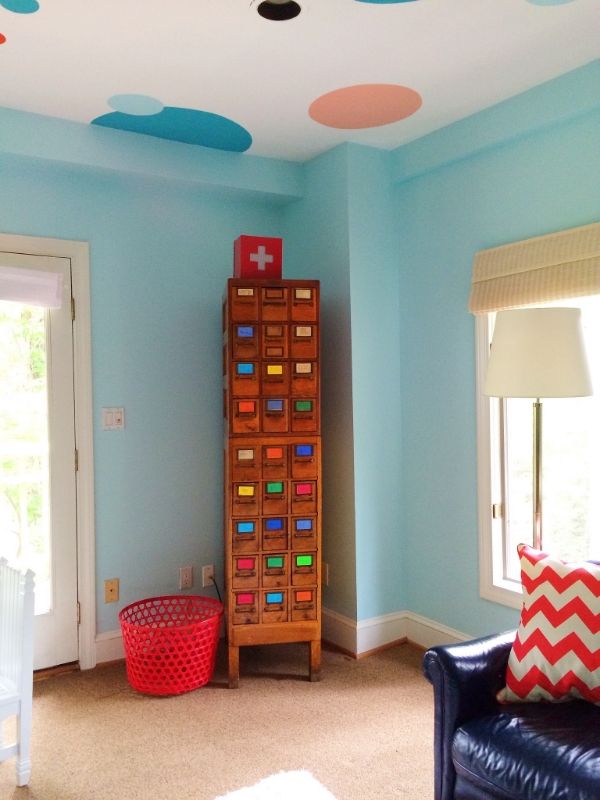 this card catalog piece is really awesome. My client has lots and lots of cool antiques, and this was in the room before we started. She added the colorful labels herself, and I thought it was a perfect way to make it more playful for the room!
ok, that's it for now. I'll follow up when we get more done! Off to do some chalkboard lettering for Alternative Apparel today!