Last week, I painted an abstract wall design for
Dana
. I can't remember how I originally found Dana's blog, but I have been reading it for a while now. She's a talented designer, and mom to the cutest little boy. Anyway, I felt like a real stalker driving to her house, because I had already seen it online, so I knew what it looked like :) Funny.
I did an abstract circular painting style in her powder bathroom, and I can't wait to see how it all turns out when she has it decorated.
Here's a photo I took when I was first getting started: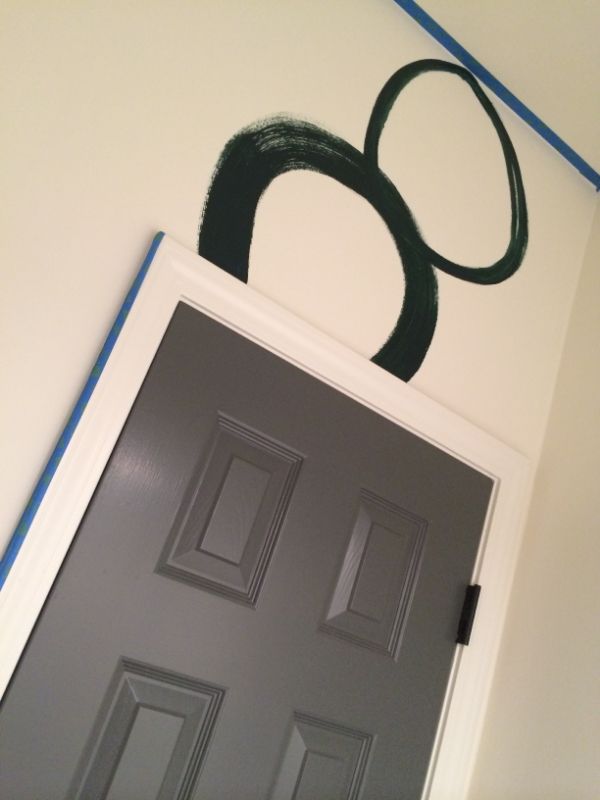 we used "Black Forest Green" by BM, and I loved the color. It's a dark black/green, that is sort of hunter green like. It's a great color.
and all done: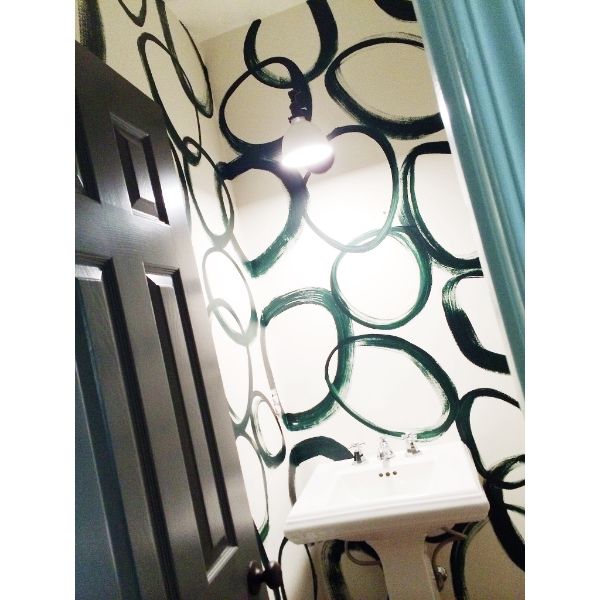 (mirror not hung yet)
I think the key to doing abstract painting designs like this, is making sure you tape off the top and bottom of the walls (at the ceiling and at the bottom trim), and let your pattern go into the tape. That way, it seems more like wall paper. I've seen so many people do stencils to where they just let the top of the stencil go to the top of the wall, but don't continue the pattern further up, if that makes sense, and it just seems cut off.
Anyway! I like how it turned out, and it was fun to do. Can't wait to see how Dana decorates the rest of the room!
PS, speaking of abstract painting designs, did you see
Jenny's bathroom
? I love the pattern, and the peach walls remind me of my bedroom!