... probably doesn't seem like much. But, I worked on it literally all day, and my back is aching and my arms are so sore! But I love getting stuff done. I spread Scott's Weed and Seed on the lawn, too, and we can't let Max out for a couple of days, which is PAINFUL. He keeps begging to go outside, and generally we just basically let him go out whenever. The nonstop scratching on the door is already getting old! Yikes.
Anyway...
Here's my before: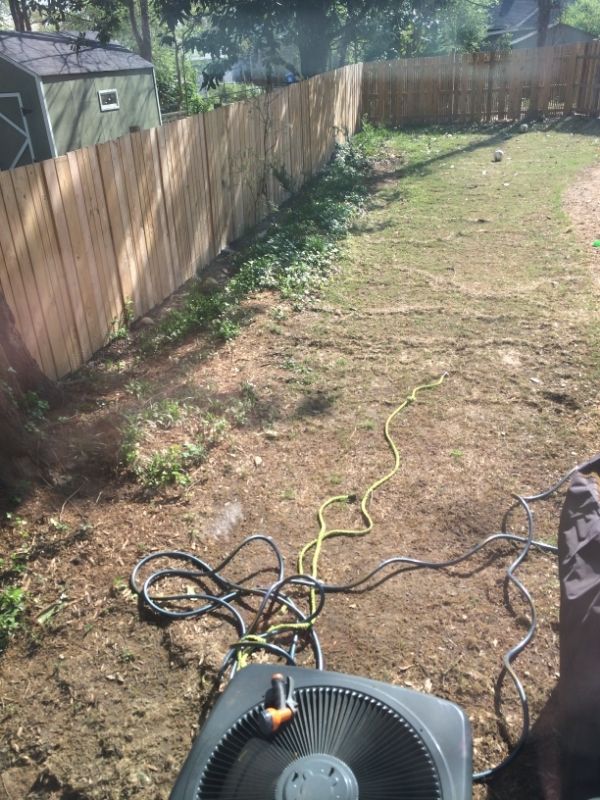 like I said yesterday, there was no defined line of "grass" and "Beds." I decided not to do the liner, but the line I made definitely seals the deal in the question of which is the grass and which is the bed. I did the thing where you use stakes and string and made a straight line that way to follow. Pretty easy. The areas here were overgrown with weeds (they were never tended in the first place!)
We pulled weeds and dug up all kinds of stuff. We have found the strangest things in the ground here, including but not limited to:
car parts
beer bottles
a piece of '70's linoleum flooring
a really pretty piece of wooden trim
random metal pieces
and...
wait for it...
I found a string coming out of our driveway recently (our driveway is pebbles) and pulled it...
and pulled it...
and it was an old man's shoe, completely buried. Weird. And scary.
did I mention that Max once found a rather large bone out there too? Hm.
Anyway, back to the yard.
We weeded and dug up stuff all day. I was really happy I never ran into any snakes, but I did run into lots of worms and ants and some mosquitoes. It took forever, and I was exhausted at the end of the day! Here is an in-progress shot: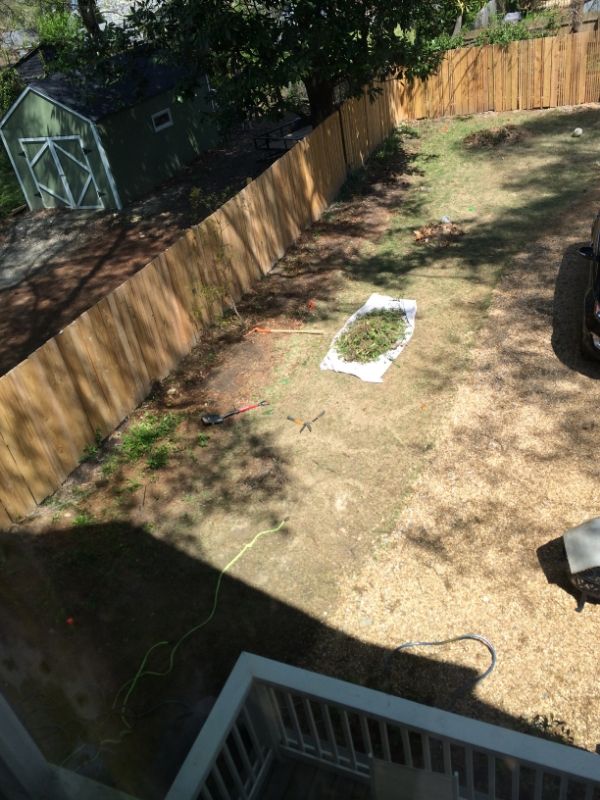 i guess it's kind of hard to see, but you might be able to tell that I started at the top right, and was working my way down. That drop cloth is covered in weeds! I had two full drop cloths full of weeds yesterday. Lovely! Jordan collected stray sticks and did raking, and Max helped with carrying the sticks off. ;)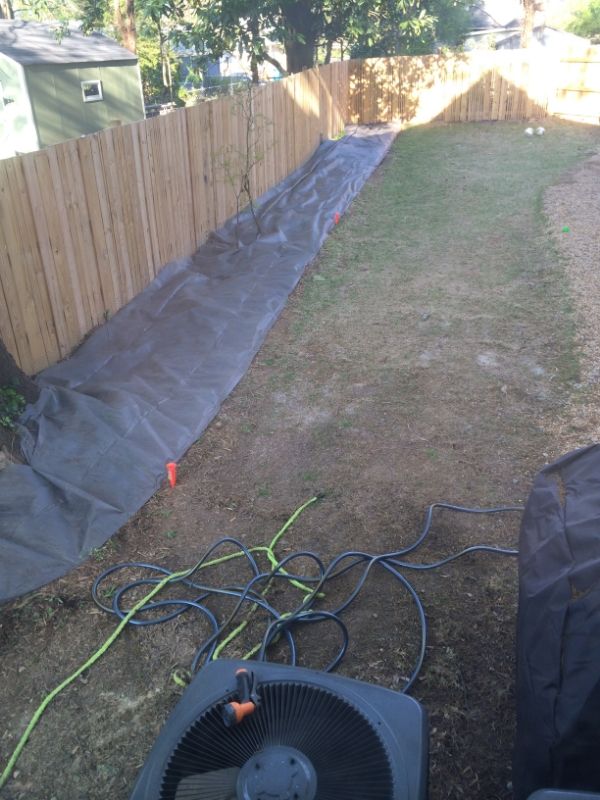 and after the day's work. I did as much leveling of the ground as I could. We had to dig up two small trees and left those two in the center. Like I said - no landscaping for now, but eventually we will. I am just going to put either pine straw or mulch out for this year. I think I will do some container gardens out there, though. I'm about to call around about mulch/pinestraw deliver. Fun stuff! I'm excited to have all that done, though, and to make it a little prettier out there.