Initially, I had planned to put black and white photos in the frames above our bed. I still might. I couldn't find photos that I thought made sense to go there. Apparently our wedding album is lost, and Im not sure where the disc is to print photos out! Its around here somewhere. And all the other photos on my phone just seemed like weird ones to hang on a wall. haha.
So! I did what I always do - made some quick art. I really like the citron and coral colors in our bedroom. They were both accidents. Actually, the entire color scheme was not planned, but I'm very happy with how it unraveled. Really, the only color that I picked for this room was the peach walls, and then everything else has just made its way in there because I found it and liked it. It's been a fun process.
It's still not done, but getting close! You'll see the headboard has also come in. I like it! I will post again about it one day with more detailed and up close photos.
Anyway... Here is the artwork, over the bed. The frames are from Michael's.
I got lucky and found the frames at Goodwill, but I have bought the exact same ones at Michael's before, so I know they're from there.
morning light! it's so pretty in there.
here they were at the house, before i cut them down to the size i wanted them to be: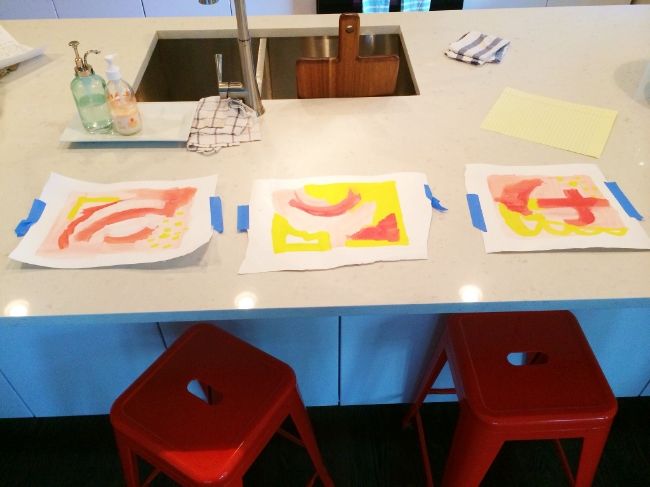 and at the studio, working on them!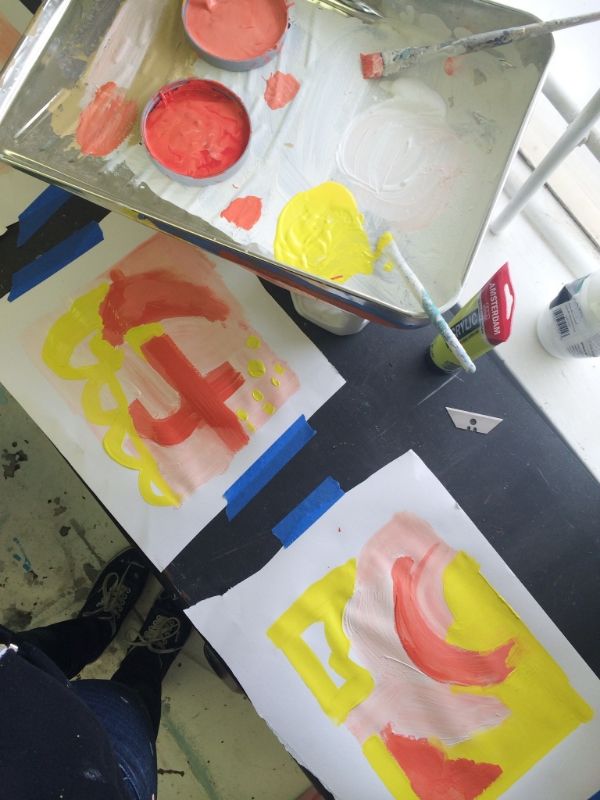 I realized none of my photos show the entire group hanging on the wall... whoops! too late - gotta head to work.
have a great thursday.