I am building a bench for the end of our bed, and I plan to have it professionally upholstered, with a tuft. I think it'll bring some excellent texture to the room, and I'm stoked that I thought of the plan to use some legs from cheapie little Target benches I bought over the summer on clearance for part of the project. It'll be a fun one.
Anyway - I wanted to get your opinion on the fabric to use. Initially, I planned to use a cognac/carmel leather. Now, I'm thinking that it'll be too matchy-matchy with the rust colored bedspread. What do you guys think? Instead, I'm thinking this might be a nice place to bring in another pattern.
Here's my bedroom for reference: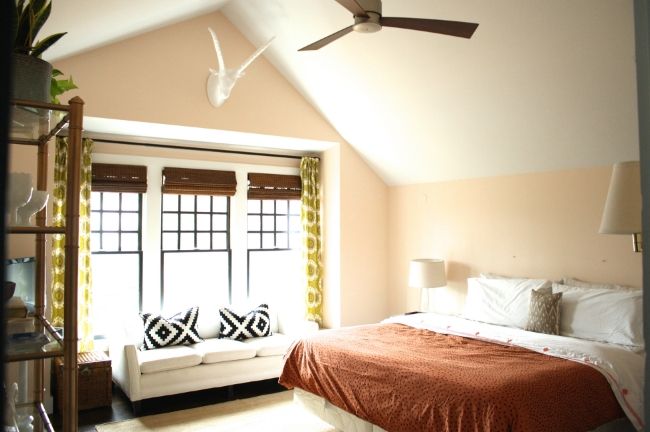 And here are a few fabric samples I brought home...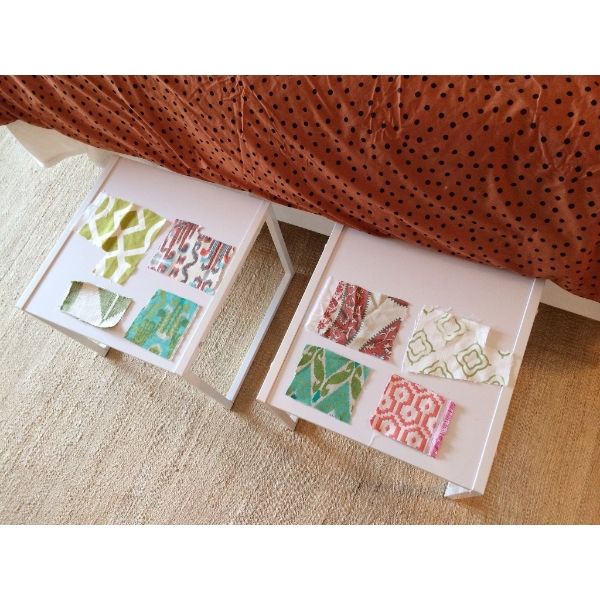 I set them all out, but probably wouldn't go for the paisley coral-rust one, or the one that is second from the left, at the top.
I'm not sure if I like the idea of bringing in turquoise or not? That fabric is FABULOUS, but I'm not sure it belongs in my bedroom. On one hand, I love it - multicolored room. On the other hand, it might be too crazy?
Thoughts?
The fabric at top right looks like a block print, and the green matches the curtains nicely. The fabric bottom row, all the way to the left is a large scale green and off white fabric in a cool herringbone pattern. I like the mix that that fabric would bring to the room.
It looks like this:
I think my two favorites are the bottom row, all the way to the right, and maybe the green trellis print all the way to the top left - though I fear it's a little boring.
Anyway - let me know what you guys think!
In other news, I have been hitting thrift stores left and right these days (I always stop in on the way home from work, or on a lunch break, or whatever), and I found this cute wicker shelf today:
here it is before I primed it:
and after priming:
I think Im just going to paint it a glossy white for now. I am going to put it in the dining area, to the area all the way left of the windows in there, catty corner, and use it as a bar/glass station. Cute, right? It was only $21! BAM!