I finally got my Roman shades this weekend, and I love them. I selected a pattern at Lewis and Sheron, and had them sewn. I wanted something that would have a pattern, but still be light enough to let a lot of sunlight through.
they're perfect!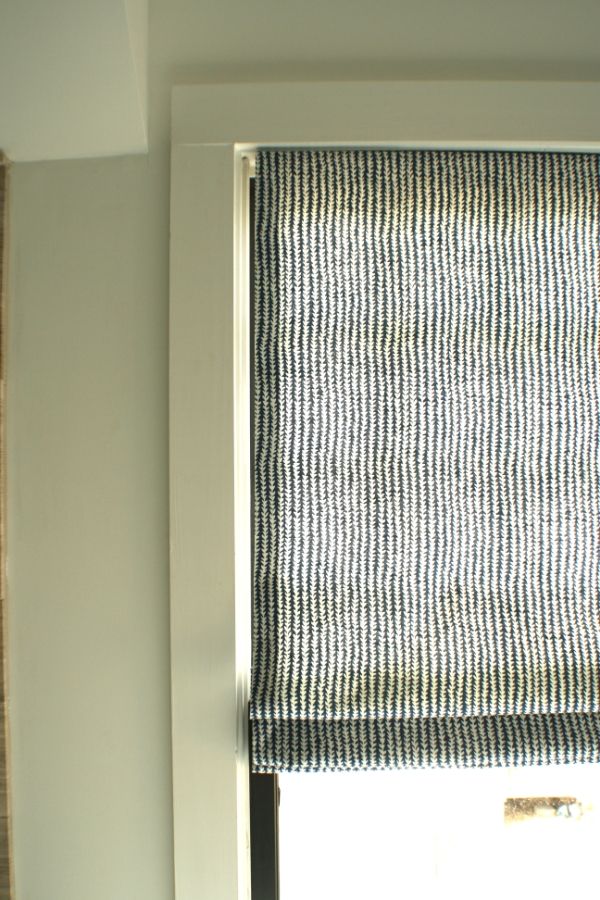 the pattern is navy and white.
what do you think? I'm very pleased! The master bedroom/bath is really coming along. The new bedspread for our bed came in yesterday, and I love it. It's exactly the color I was hoping for - a true "rust" and adds a nice dark element to the bedroom. Yes!