My pulls from myknobs.com came in last night, and don't you know I installed them at about the same time I saw the box sitting on my porch. I love them! I'm glad I finally bought the real deal, and didn't do a DIY version (I was thinking of spray painting some cheaper ones gold).
It's funny - we have amazing light in this house, but for some reason photographing my designs is really difficult? I feel like the color/contrast is always off, and things look so much prettier in person.
Anyway, I love the brushed gold hardware, mixed with the shiny silvery finishes in my bathroom. It's starting to feel more eclectic, which is way more "me" than just the stark modern.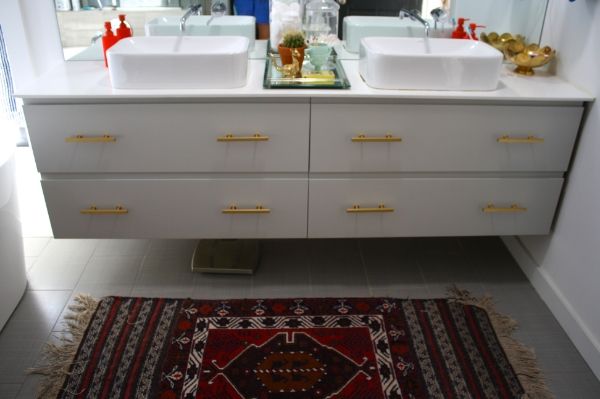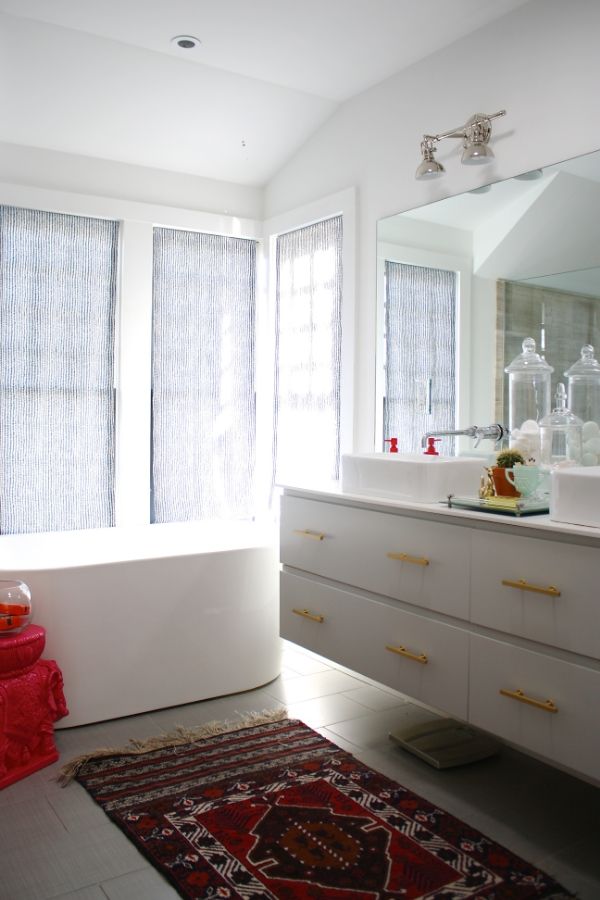 as a reminder, this is what it looked like when we moved in: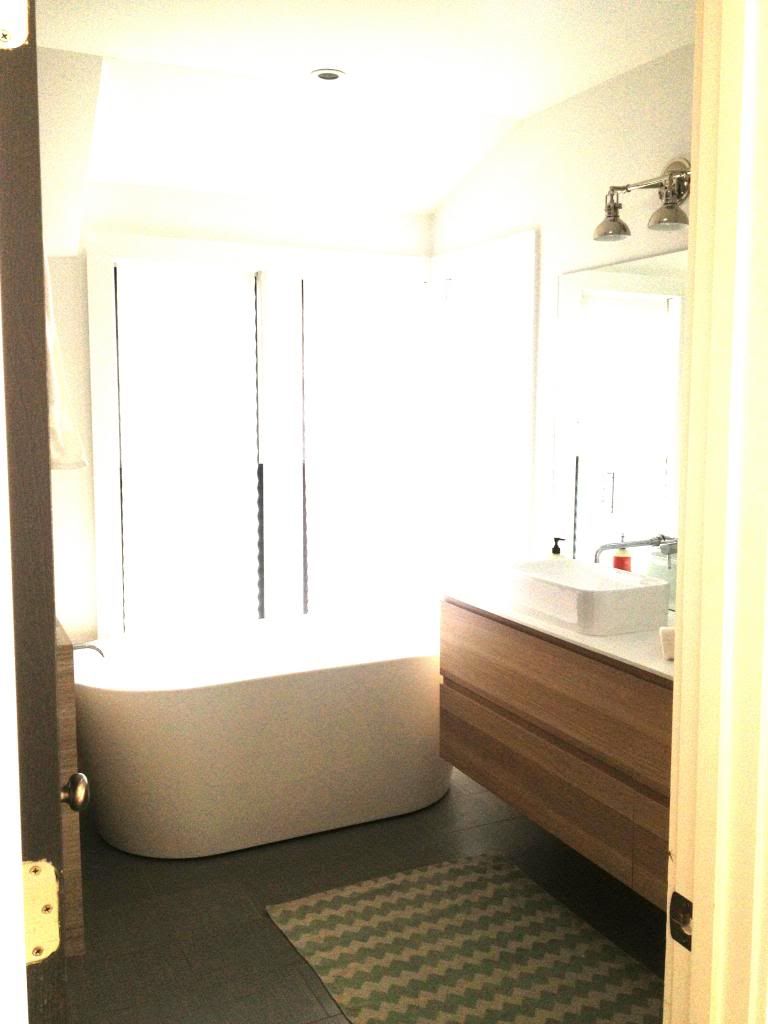 i recently got those tomato red soaps at World Market... I love how they match the tomato red soap dispensers from CB2. Its the little things!
What do you guys think? I love the new pulls, and I keep going into the bathroom to stare at them.
have a great weekend!