Ladies and gents.
Sorry for my absence... I should probably just stop apologizing when I don't write for a few days (I'm an apologizer), but I didn't have internet the past two days! Comcast is seriously wearing me out! It's magically back on now, but wasn't working Monday and Tuesday.
Anyway, last week, my
curtains from World Market
came in. I saw them in-store, but the length they had was too short, so I ordered the 108" version online. They were only $45 for each panel - not bad! Much better than buying yardage in a store. So, they came in as grommet panels, which hang like this:
not my fav.
I knew that I would make some sort of different look with the fabric when they came in, but I really just experimented with how I wanted them to look. It was trial and error. I laid them on the ground like
I always do
with curtains and just folded and pinched and pinned until I came up with a solution.
the moment of truth. I cut the grommets off, and folded the top under, about 3." I then ironed it down with my favorite starch and trusty iron.
I sort of just pinched up every foot or so, until I had a good little pinched look, then sewed a stitch in the back of the pinch, on the back of the curtain.
I would've taken pictures of my process, but honestly, I was using both hands the whole time, and no one else was home! So, I'm borrowing this photo from my friend Shannon, over and
Shannon Berry Designs
. Here's a photo from her
curtain tutorial
:
I folded mine like these, the same distance apart, the width of the panel.
Then, when that was done, I folded them over, and created two little pleats with my fingers, and stitched those together.
this is exactly what I did, except I had three little pinches.
(thanks Shannon for letting me borrow, aka steal, your photos! )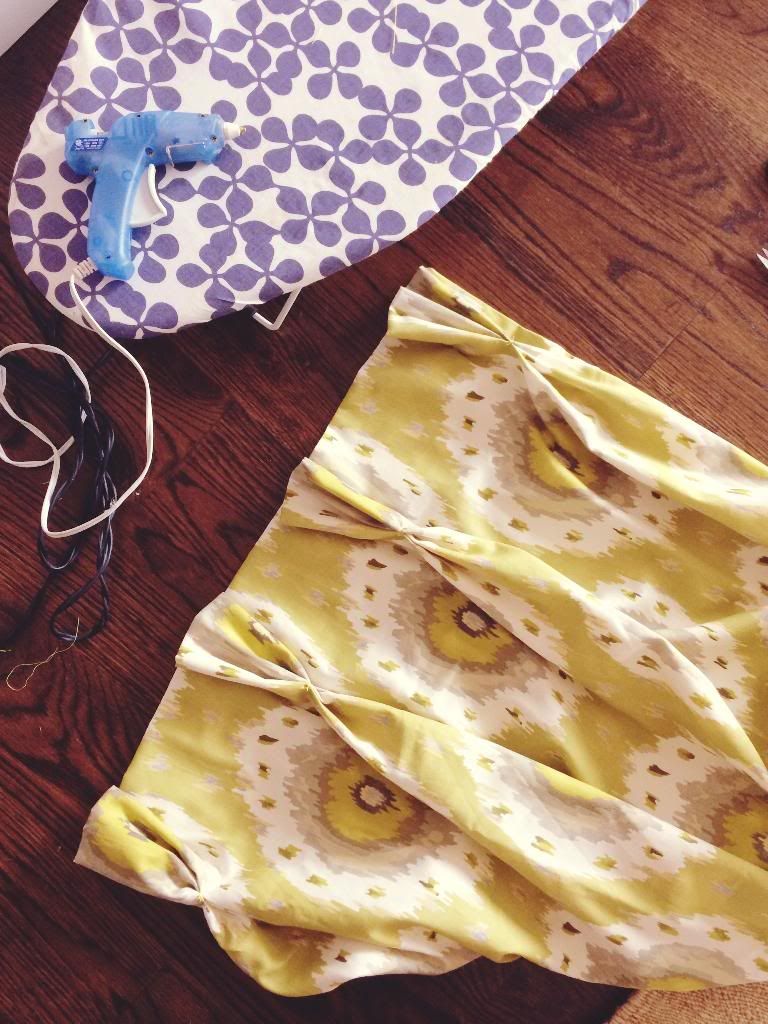 I could only do four pleats, because of the width of my store bought panels, but it's okay, because my windows don't have a ton of room on the sides that I want lots of build up of curtains.
voila! I was very proud of myself. I don't have a sewing machine, so I hemmed/sewed everything by hand. It took me a long time, but I was really proud of how they turned out!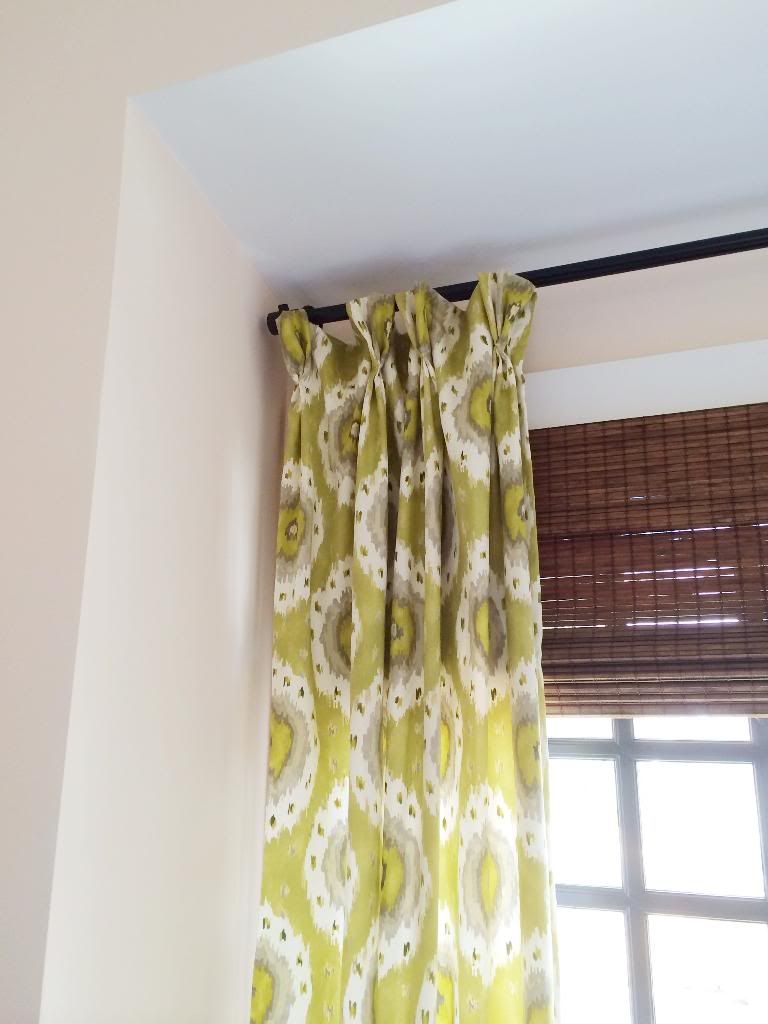 yeah! They look so great with my peach walls, too! Now if my bedspread would hurry up and get here! I can't wait.
My curtains for the master bathroom also came in this weekend. I'll try and take some good photos of them, too. I love them! Things are coming along...