Last week, I worked on a really fun playroom makeover project for the sweetest clients, with a playroom being designed by the talented designer, Alexandra Hernandez. I met Alex when I was working with the HGTV show "Elbow Room," and was excited to collaborate on this project, too!
She was designing a space for two sisters--twins--who are in 14, and getting their very own play/work/hang space, in their family basement. Alex did such a cool design! She painted the walls a light white-gray, and then installed a great sectional, some crafting tables, game tables and a TV, all while keeping the aesthetic playful and girly.
I was hired to paint a graphic mural wall, along with an inspirational mural with a Bible verse that the clients had selected.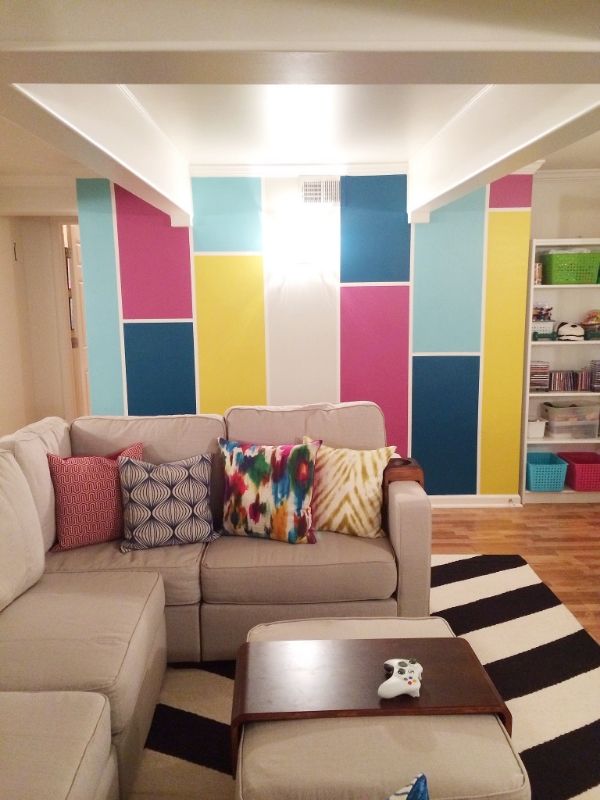 we selected the colors based off the cute accent pillows they had made.
It's double-duty, ,because when you walk in, there is a large mirrored wall in front of you, so it's basically like getting two murals for the price of one :)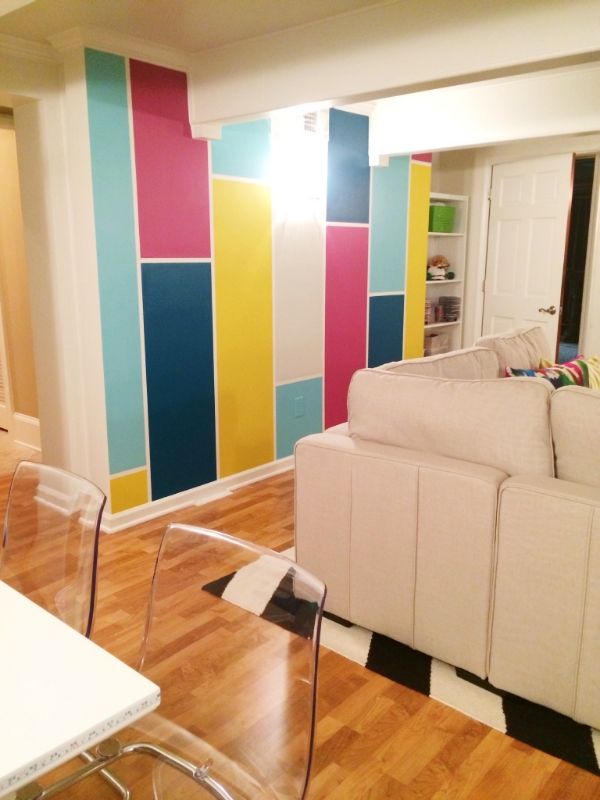 and here is the Bible verse wall:
I was careful about the placement, and the client was specific about which words she wanted uppercase, more emphatic, multi-colored, etc. We were really happy with how it turned out.
I had that light placement to work with, so I tried to sort of square it off based on that. It worked well, I think.
Of course I had a lot of fun with the cursive adjectives, but it was also kind of fun doing the more blocky letters.
These are just iPhone photos, but you get the idea! It was a little hard to snap photos in the basement with no natural light, but at least the bright colors show through.
you like?!