Well, Spring is on its way, and it's a very busy time of year for me, work-wise. I love it, though - being very busy, a million projects going on, and I always seem to have lots of house/decor projects of my own, when the warmer weather rolls around (now if it would just stay).
Anyway, just thought I would share a few photos from the week, that ended up on my phone!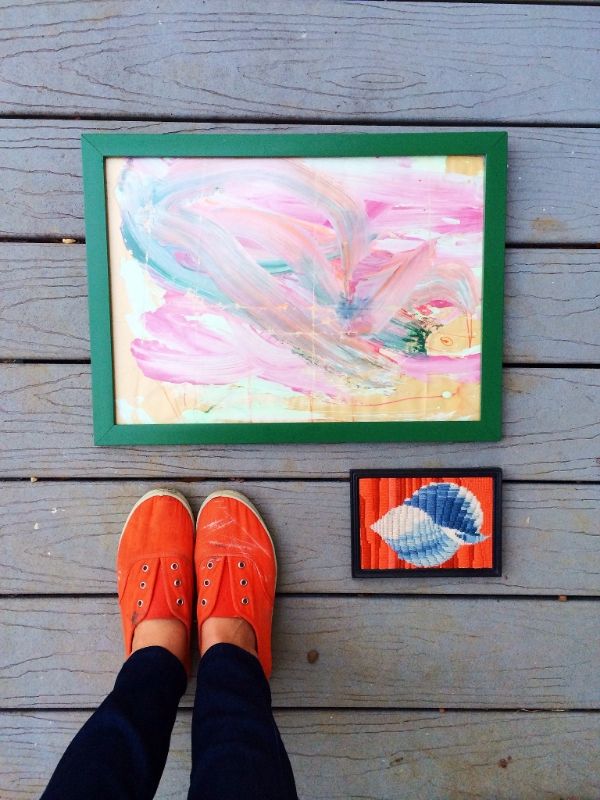 I stopped at one of my favorite junky thrift stores on the way home from work the other day, and bought these two cuties. The top piece looks like it was painted then folded up, then unfolded, then folded again; many times. Then it got a nice frame job (but reminds me of Jenny from
MFAMB
paintings, kind of!). It has pretty touches of lilac, greens and neon coral, and I loved it. The other piece is a needlepoint seashell that is obviously awesome. (and matched my shoes)
I laughed the other morning when I walked up to this. These two. Keeping things totally professional over here at KFD Designs.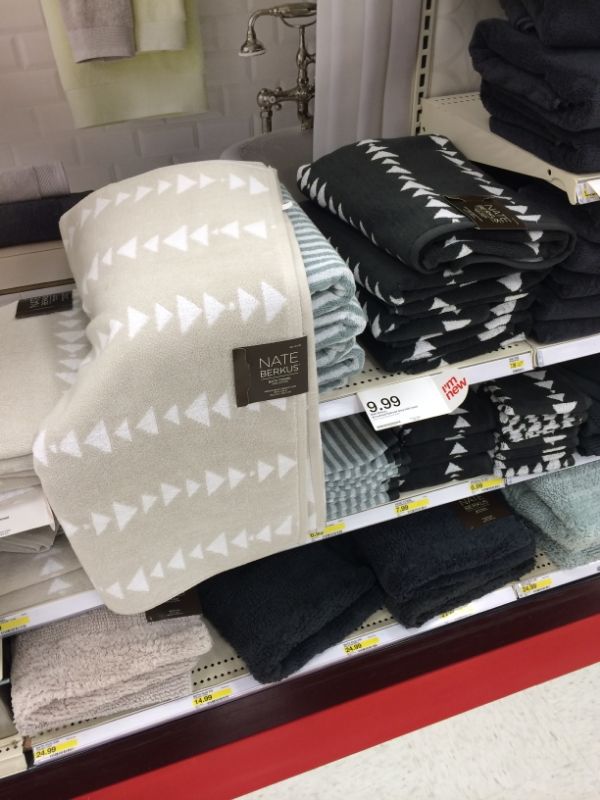 I saw these cute towels at Target the other day. Darn that Nate Berkus! Everything in his line at Target is awesome. I ended up buying the black/white triangle hand towel, and a mint green one, not shown here.
I'm working on about 5 different canvases now, all for different clients. This one is another for the
doctor's office project
. Colorful, crazy and happy.
this is a clip of another painting I'm working on: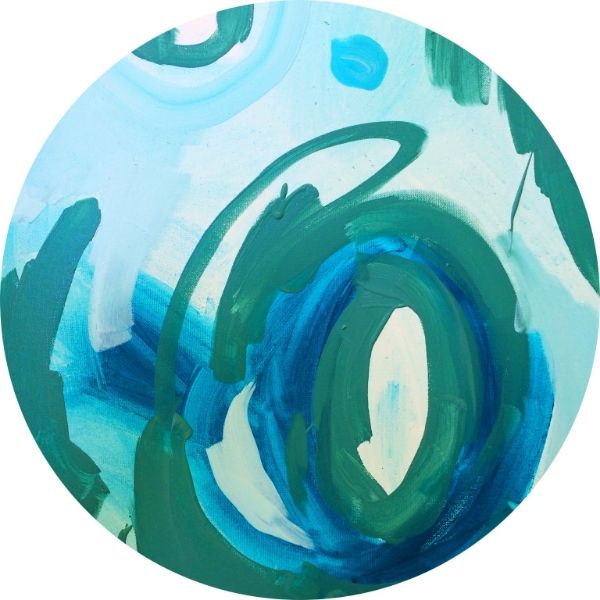 It's eventually going to be teals, turquoises, whites, neutrals, grays and some red touches. It's fun and really colorful. I did a lot of work on it yesterday, and this is what its looking like so far: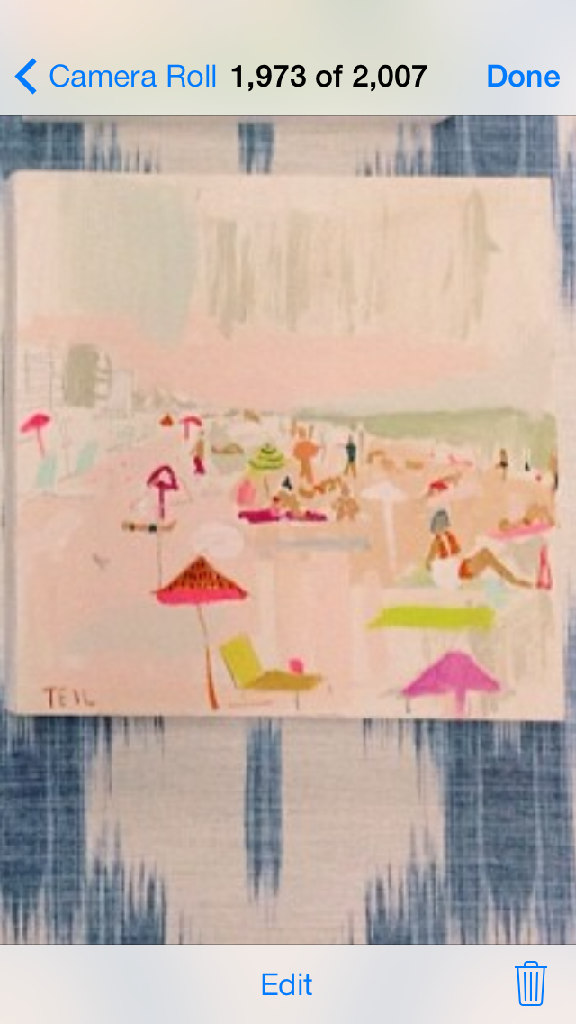 its a really, really cute painting, but what I loved is that it reminds me of my new bedroom inspiration. The peach walls, the chartreuse curtains, the rust colored bedspread, the white, and i have plans for touches of coral. I love her pops of fuchsia, too. This is going to be my new color inspiration for the room.
and speaking of that room, check out this awesome metal bamboo shelf I found yesterday: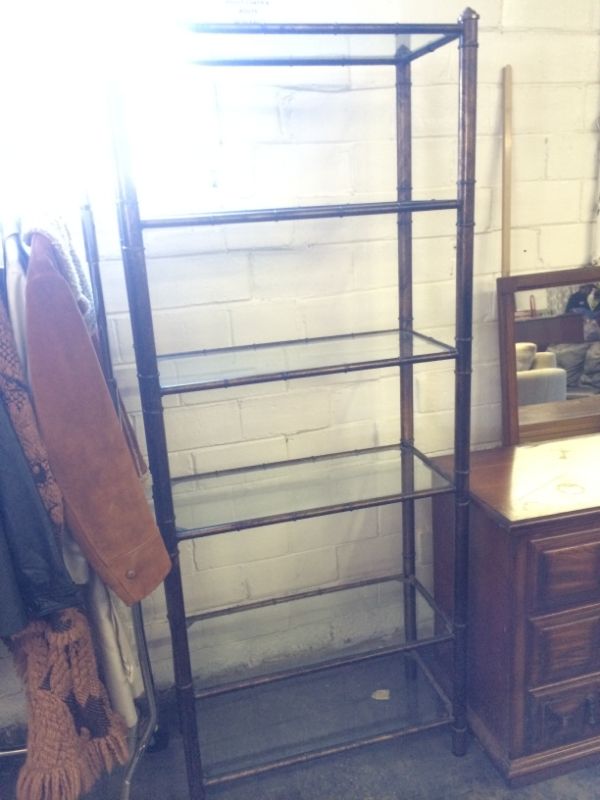 YES! It's like 7 feet tall (or taller?), and I really adore the glass shelves! I plan to paint it this weekend. Do you guys think I should paint it white or gold? I wish the current color was pretty - but it's hideous! It's like a black/gold faux finish. Not cute. It'll be very cute all lacquered and put in my bedroom! I plan to pt it on the wall across from the bed, next to the bathroom door. I can't wait to decorate the shelves - there's no where now to put pretty things, really (except the top of my dresser, which is getting full). Anyway, let me know what color you think? Maybe even a brighter color?
have a great weekend! I'm off to paint 100 things. adios!