Hi!
How was your weekend? Mine was nice. It was my birthday on Saturday, so we did some celebrating. Anyway, I just wanted to update with some photos of my work/life lately...
This is a snapshot from a really gigantic pattern wall that I did... I'll be posting the project this week. It's one of my favorites that Ive done in a really long time!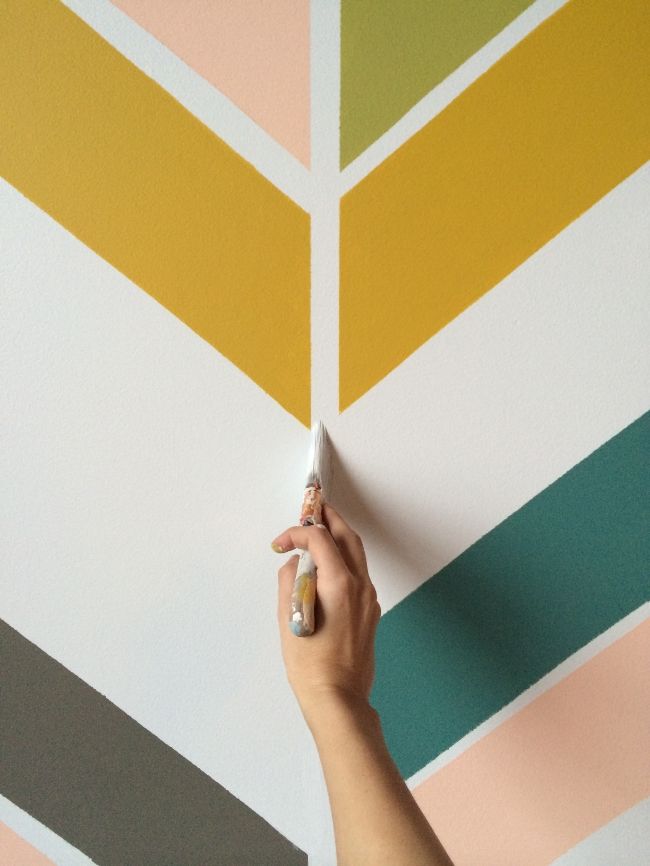 The colors were fun, and so was the environment.
this is a photo I took before I started doing the pattern. For scale... it was a giant wall, I think around 27 feet long.
I saw these cute Valentines bowls at west elm. I'm not a huge valentines day person, but these are super cute! I meant to pick up a couple before I left the store, but forgot.
I saw these awesome table at
All Modern
. It's amazing! I love it, and am thinking of getting something similar for our living room. I do like our lucite one, but it's a little small for the new house. I had seen one really similar to this from Worlds Away, but it was way pricier than this option that comes in at only $430. I like brass legs, but it would be easy to get this one powder coated, or paint it myself.
this was another project that I did last week, that I can't WAIT to show you guys - I think you're going to like it. If you follow my instagram (@kristenfountaindavis), you already saw it: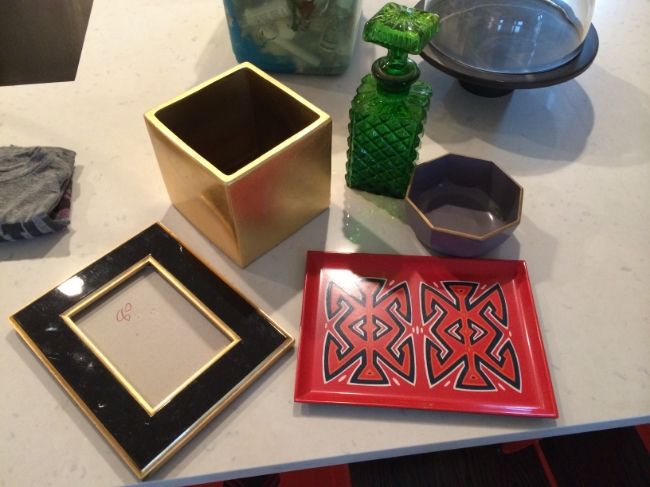 I went thrift store shopping the other day, and this was my haul. Pretty sweet!
last but not least....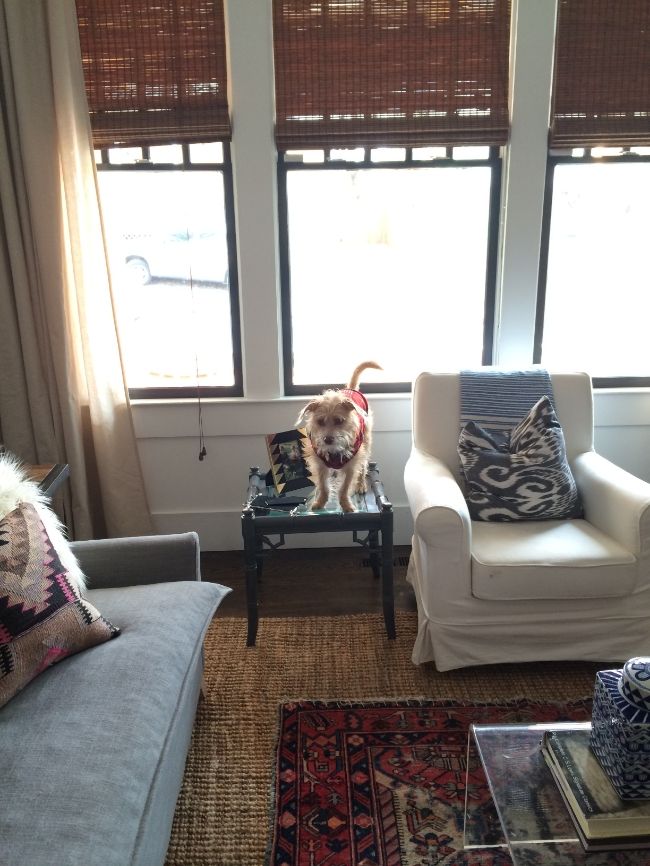 max on the table.