Hey guys,
I found the cutest little settee at Ross yesterday, and brought it home with me. Well, I actually saw it when I ran in there for something else in the morning, and then thought about it all day, and went back for it last night. I learned my lesson last summer, when I found the cutest settee at Homegoods, and then went back for it and it wasn't there. Or at the next Homegoods I tracked down. Or the next. Sad. So, I decided to go ahead and get it, and then if I didn't like it, I could always take it back. But I think I'm going to keep her!
I have been looking for other seats to replace the two white chairs in our living room. I think the next thing I get will definitely be PATTERN, but I think the charcoal velvet is really pretty in this room, and I like the "Fancy" material contrasted on the MCM style legs of the seat. This little cutie was only $279. That's almost half as much as one of the
chairs I wanted to buy
, originally. (Which now I'm glad I didn't, because they have the fabric that they were covered in at Lewis and Sheron, and it's way turquoisier than I thought it was!)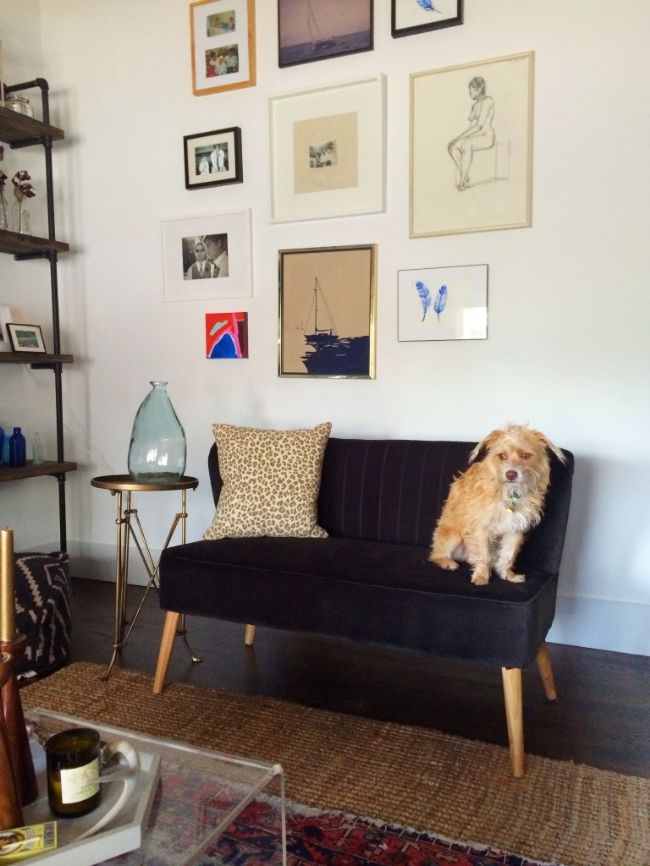 Max shows it off, naturally.
I like the cute little legs, and that they are a different stain than the legs on the sofa.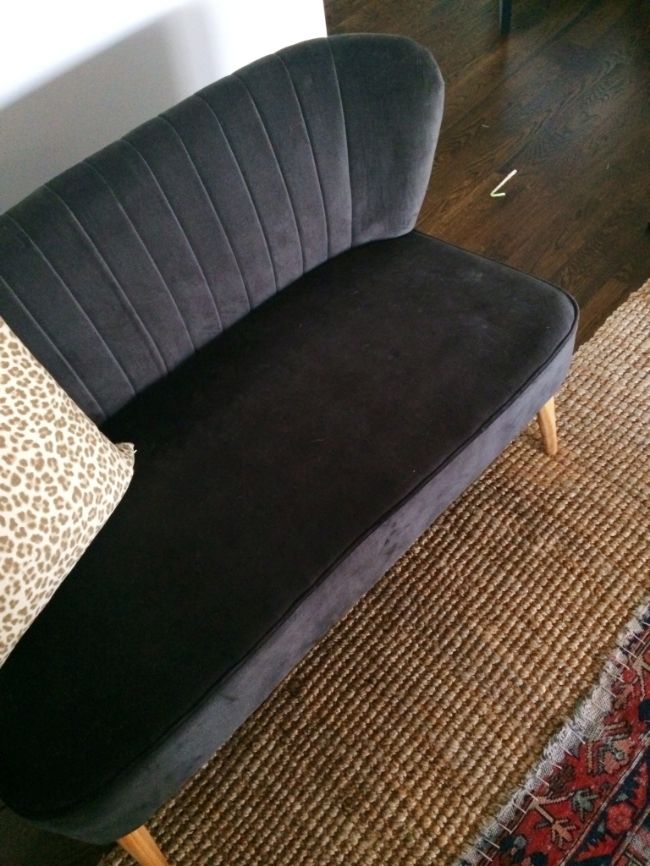 kind of wish I hadn't have recovered the chairs in blue velvet now, but oh well. At least it's a different color and sort of more of a crushed velvet
Should I keep it?!