Last week, I did some faux grasscloth for a room that local interior designer Dorothy Burke, from Dorothy Burke Interiors, designed. It's an office, and it's coming along beautifully. It was funny, because she recommended me for the faux grasscloth, but it turned out that I had actually done some work for her client a few years ago. Small world!
Anyway, this is a home office, that needed more storage/two desks and general prettiness added. Both our client and her husband work from home, and will both be working from this office, so there are two desks, but it doesn't seem too "officy", you know? I can't wait to see the room finished!
Anyway... Dorothy designed these amazing bookshelves that were installed last week, and I added a faux grasscloth to the backs. The perk of having a faux grasscloth is that real grasscloth can be a real PAIN to remove in the future, not to mention way pricier. And, when you're working with something like bookshelves, it actually can add a little too much dimension (since it's thick, and will jut out a little bit from the wall). I think the faux grasscloth is very convincing, though!
first, I painted all the backs in this light yellow color that you see in the boxes to the right. Faux grasscloth is definitely a technique that takes time and practice. I recommend hiring a professional for this, and not DIY-ing it.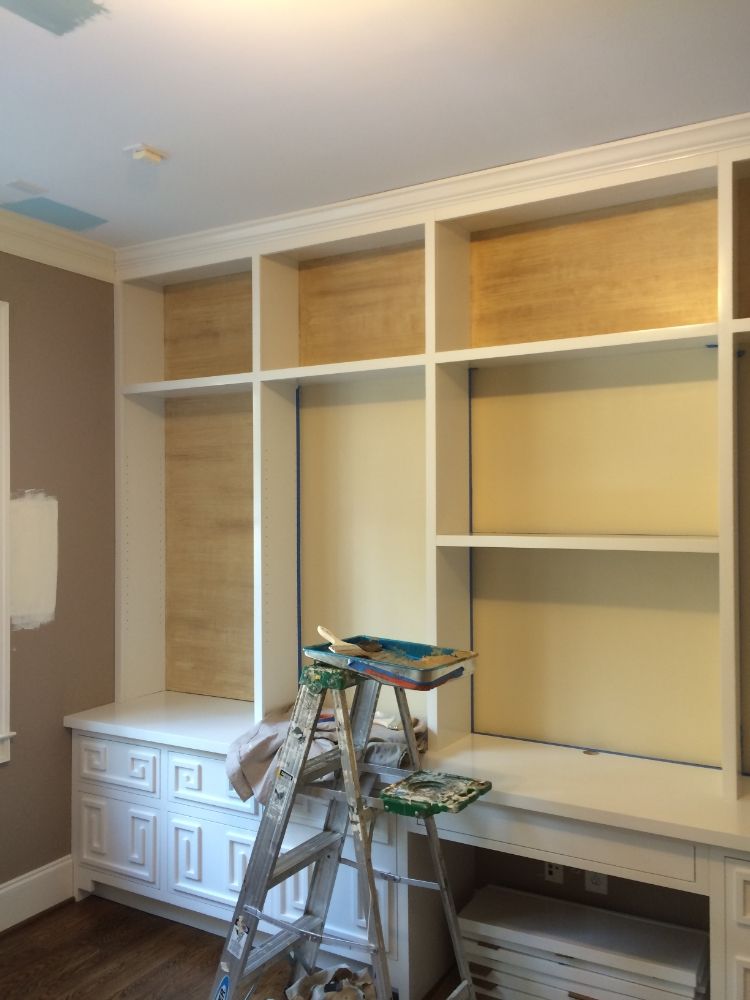 Anyway, I mixed colors with glaze that resemble grasscloth, and stried it across, horizontally. I used a grasscloth tool (Resembles a comb) to create the lines, then sort of smooth them out with a soft brush.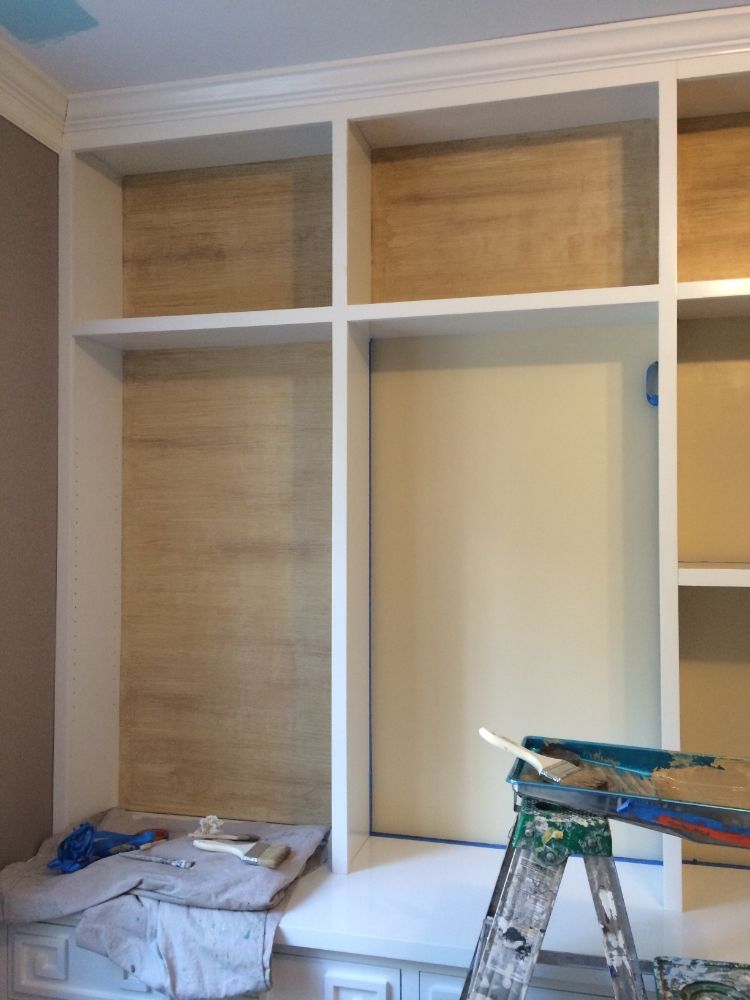 detail shot, before I added the last layer: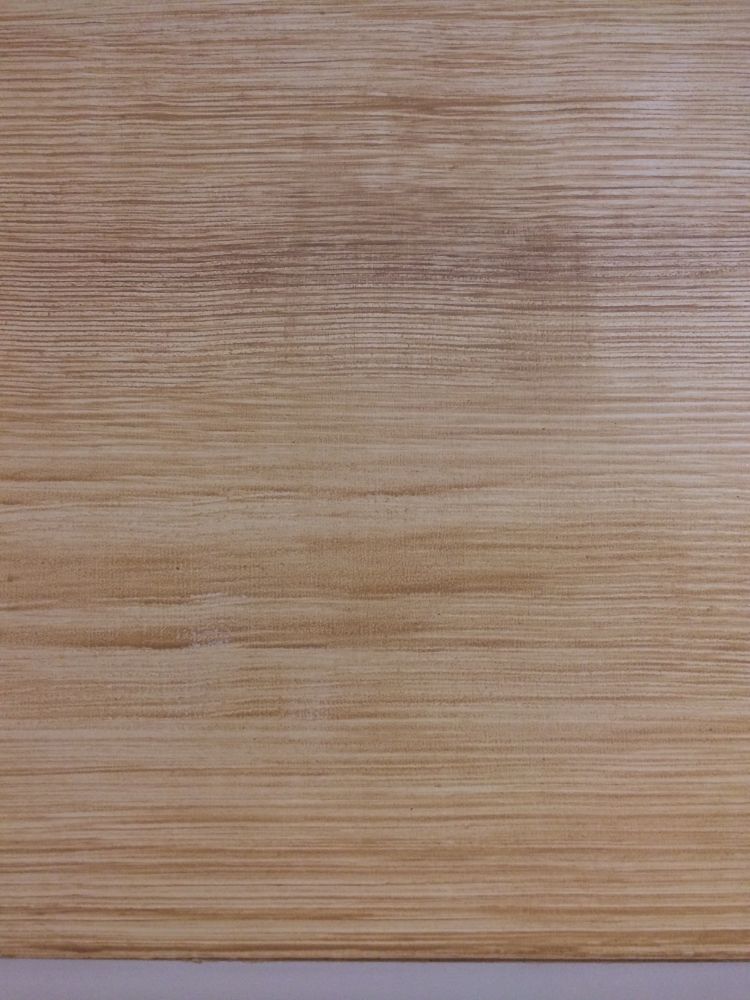 After I did the strie technique along with the grasscloth tool, I went in and sporadically added brown streaks to give it more dimension and really give that grasscloth look. Here's my end result: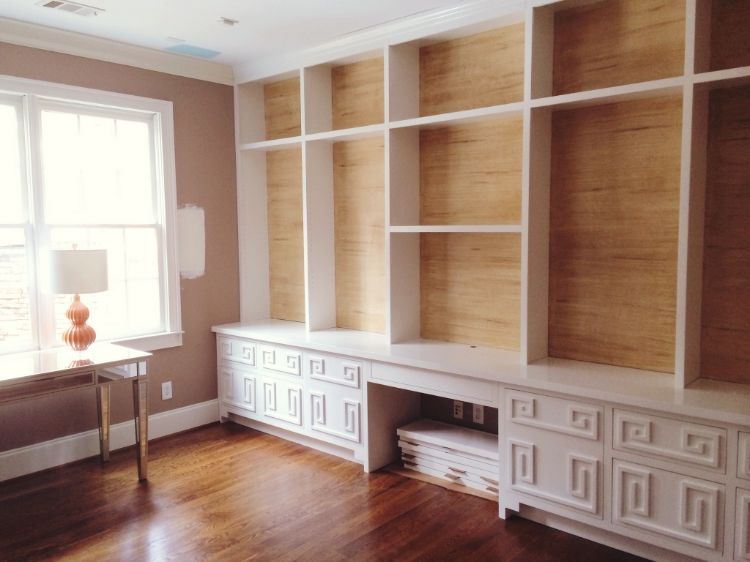 (the walls are being painted white, and the ceiling is going to be blue, as you can see from the samples that are up!)
Don't you love those custom Greek key built in's??!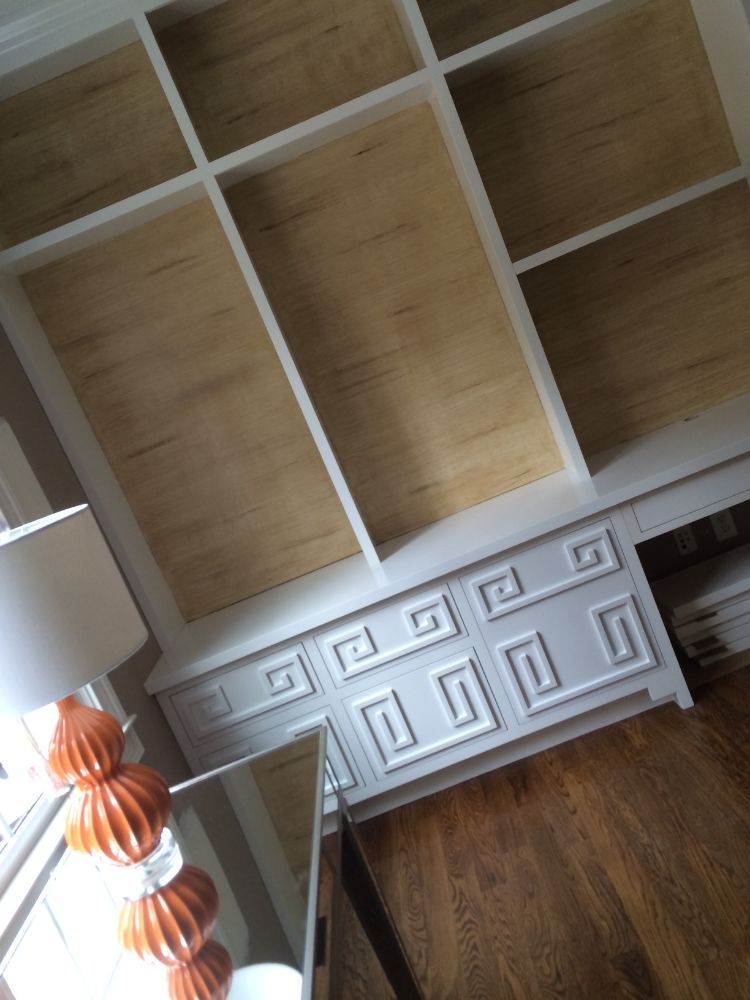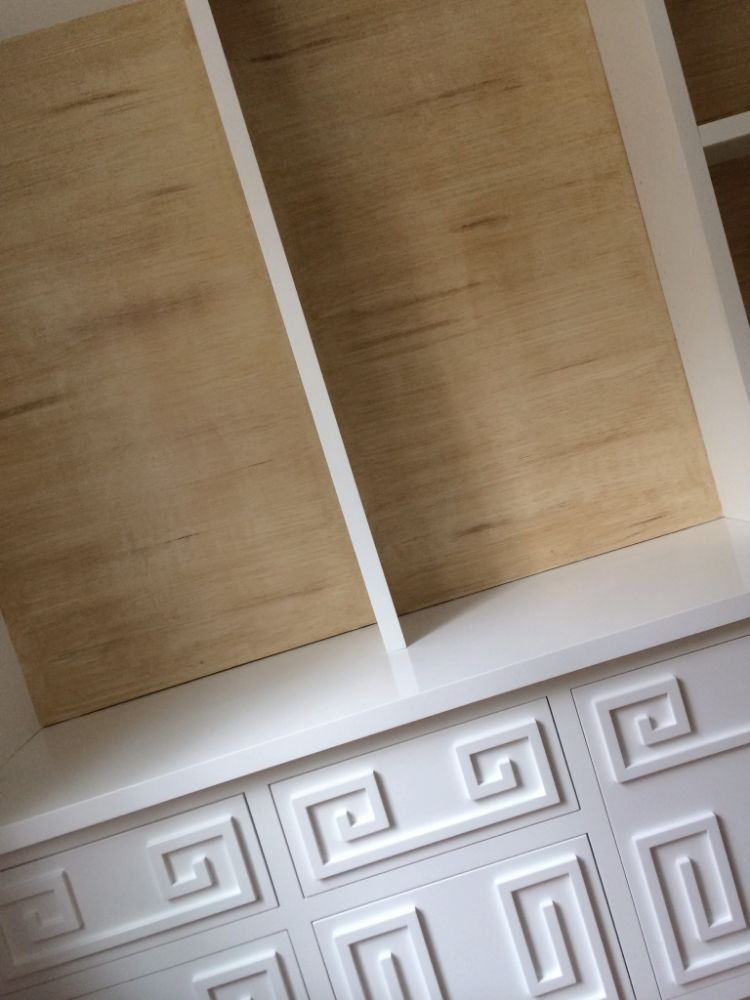 And, just because I can't help it, here is an awesome photo that Dorothy posted on her Instagram account, showing the progress that they made already! Blue ceiling, white walls, awesome flame stitch custom drapes, and acrylic rods. So cool!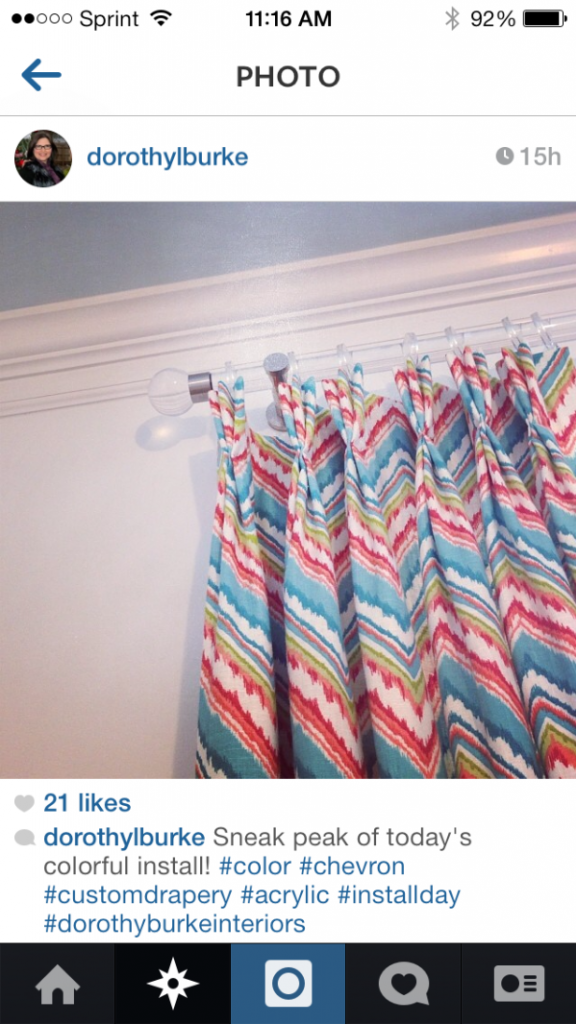 I can't wait to see this room finished. Great work, Dorothy!