This weekend, I tackled a project I had been putting off- curtains in Jordan's office. I was going to just replace the temporary shades with bamboo ones like the rest of our house, but decided to make some with fabric instead. Since we have been living here, and kind of got a feel for how we do things, I spoke with Jordan and confirmed that he probably wouldn't be opening and closing these very much. So, I decided to just make some curtains that replicate how the temporary ones were working for him.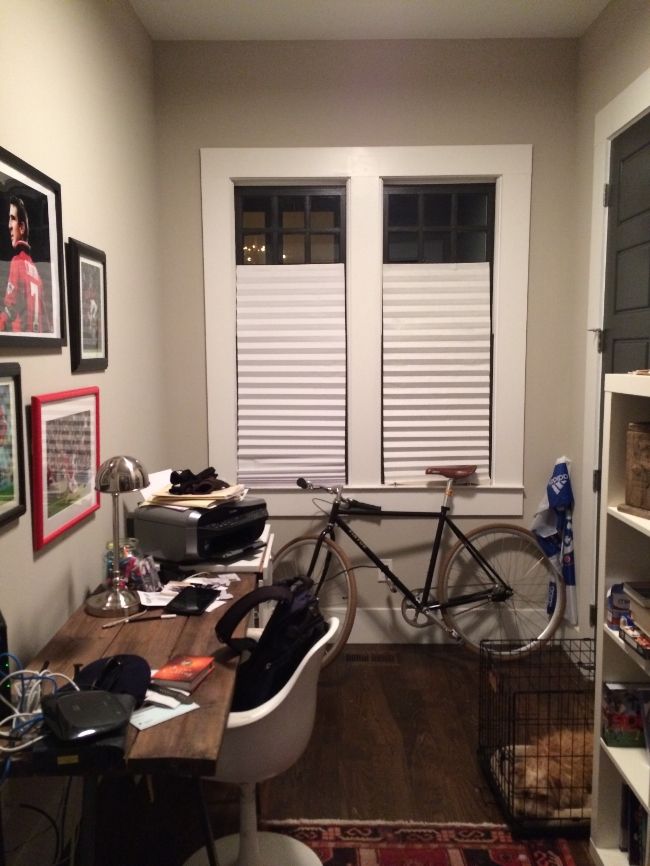 here are the temporary ones. (Max was in his crate because he kept standing on top of my project, haha. Don't worry, he doesn't hate it in there, even though he looks really sad here.)
I bought this fabric at Lewis & Sheron. I only had to get 1.5 yards, because it was so wide, and our windows in that room are so narrow.
Anyway, I wanted to make sure the two patterns lined up nicely when you were looking at them side-by-side, so that was what I was very careful of when I was making them. I laid my fabric down, and cut a line up the middle. From them, I did what I always do:
Fold the edges in about an inch, and iron them: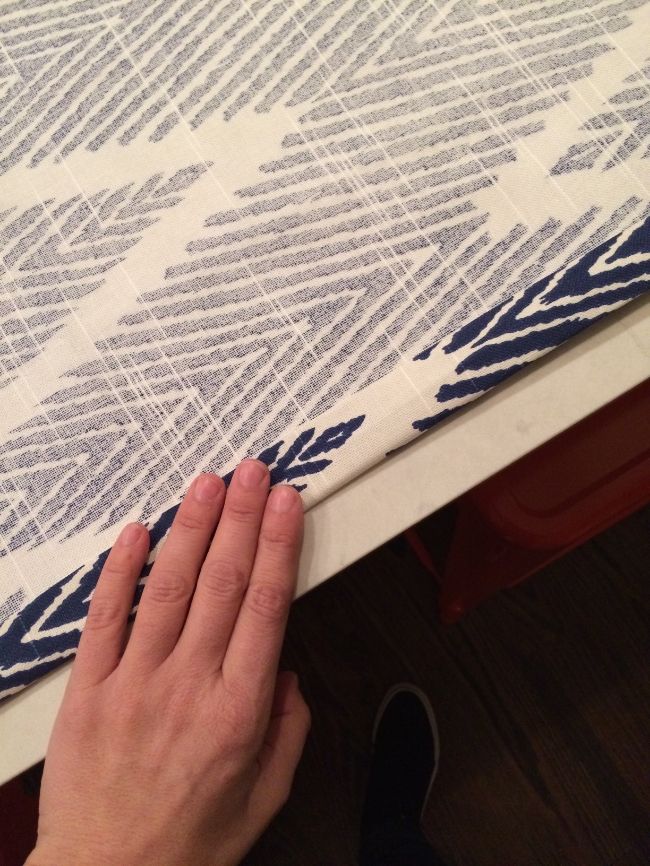 I always like to use this Niagara starch. It's awesome.
since this pattern was fairly geometric, I gaged my lines based on the pattern. Kind of a cheat-y way to do it, so if you are inclined ,you could use chalk or whatever.
I folded in and ironed all four sides, and at the tops, made sure to let the fold down be large enough for the tension rod to fit in (I bought two of these at Target). After I ironed them down, I used a hot glue gun to do a light gluing of all four sides. You could sew or use Stitch Wichery, but I didn't. I always do it this way, and find that it works nicely for me.
(
Here is a link
to another side of faux roman shades I made)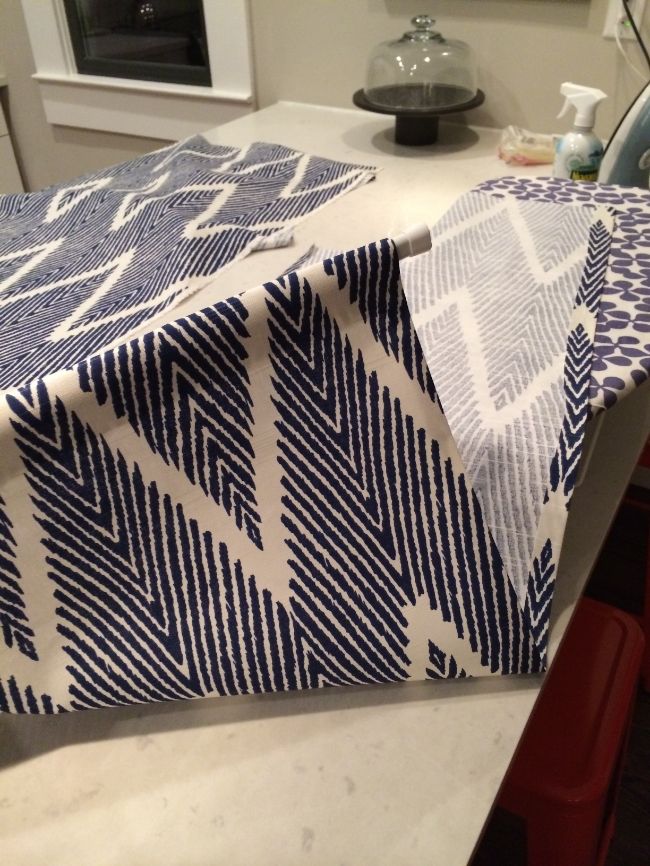 And voila!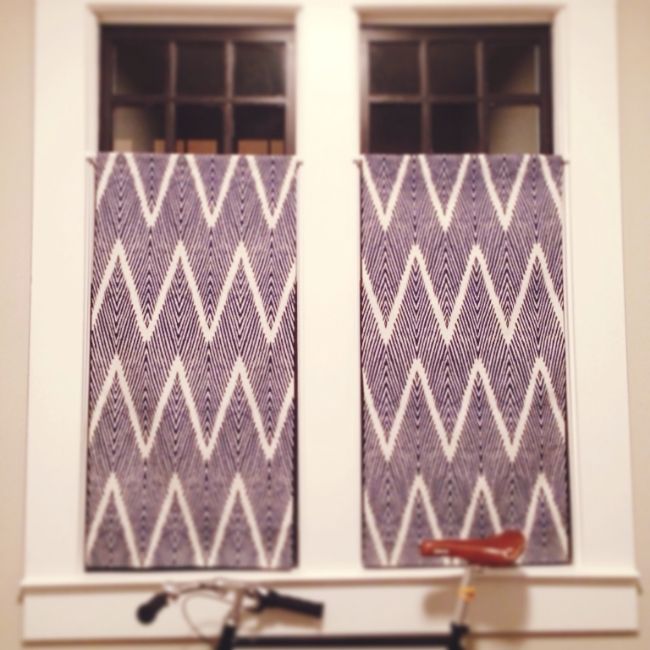 I love them...
I'm so glad to have something up besides something "temporary", and also the pattern makes me happy.
Here they are during the day - I made sure the fabric let in lots of light when I was selecting it. (and you can see max hanging out in his crate again, but this time the door is open and he just went in there himself. He likes it in there. His little "Den".)
What do you think?