hi! sorry for the unannounced absence. Our internet has actually been down since last Wednesday. Crazy! It started working again this morning, so I'm taking the opportunity to write really quickly! I have a ton of emails to catch up on, so I have to get back to that, too.
Anyway, recently, I did a painting of a cat for a client/friend. It's her mother's cat, and it's completely black with a couple of white spots on it's neck and back legs. Her name is "BK", which stands for Black Kitty. Creative name, huh? Haha.
I tried to keep BK from looking too sinister... kind of hard with an all-black cat :)
It was 16 by 16"... a good size for a pet painting, in my opinion. I did the background in shades of "sky-ish" purple, as requested by the client.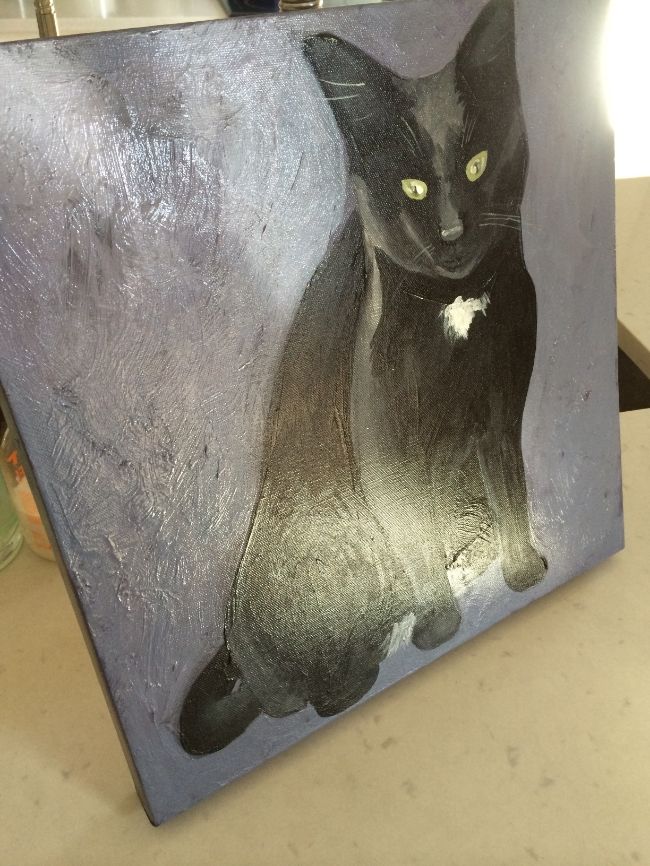 I used a new product by
Golden
on the background, which creates texture. It was the molding paste, and I loved it.
You can see some of the texture here:
finally, I signed it and put her name on the side:
:)
Email me at kristen.fountain@gmail.com, if you're interested in commissioning one.