I found this brass lamp at a thrift store the other day for only $5.99. I think it's so cute!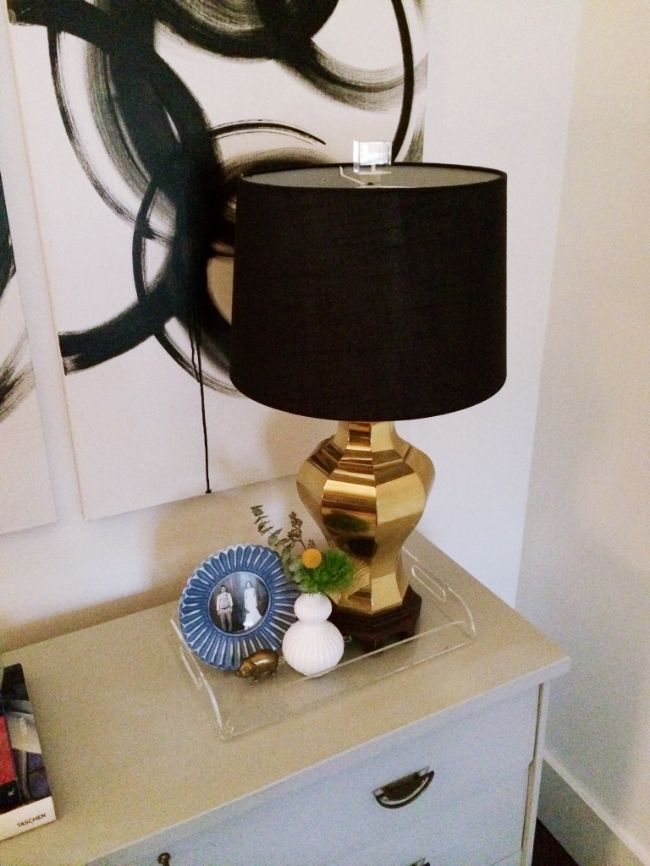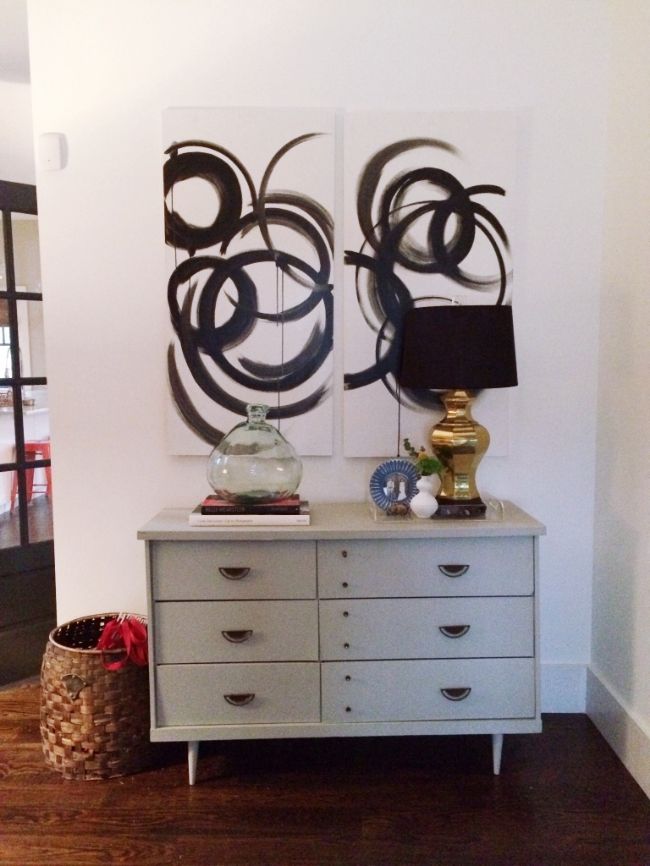 one of my favorite parts of the lamp is the base: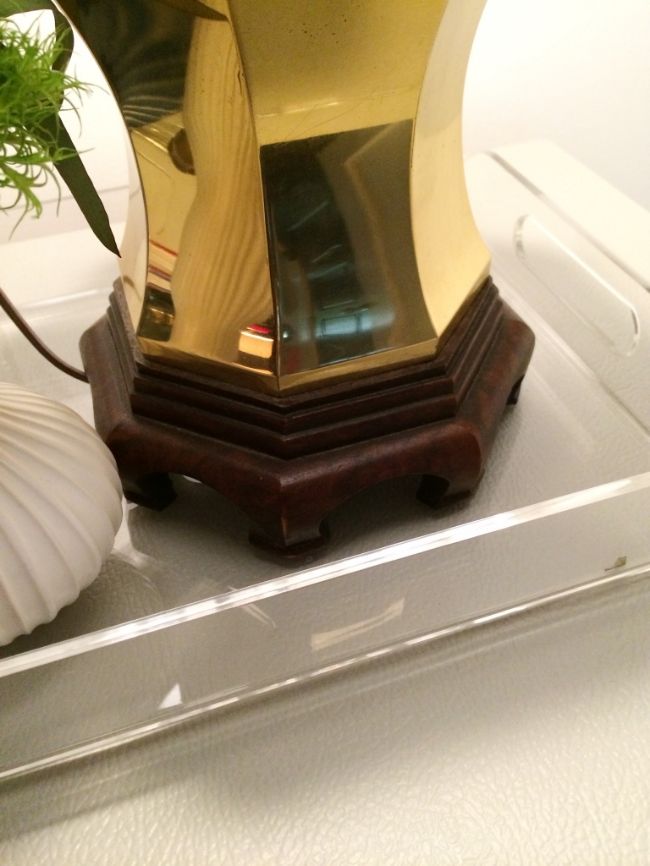 the cute little wooden feet killed me. I saw this thing, and said to myself that I DONT need another lamp (lamps, chairs and pillows - I can't seem to get enough of any of them), but I immediately turned around, got it, and carried it like a baby with me, through the store.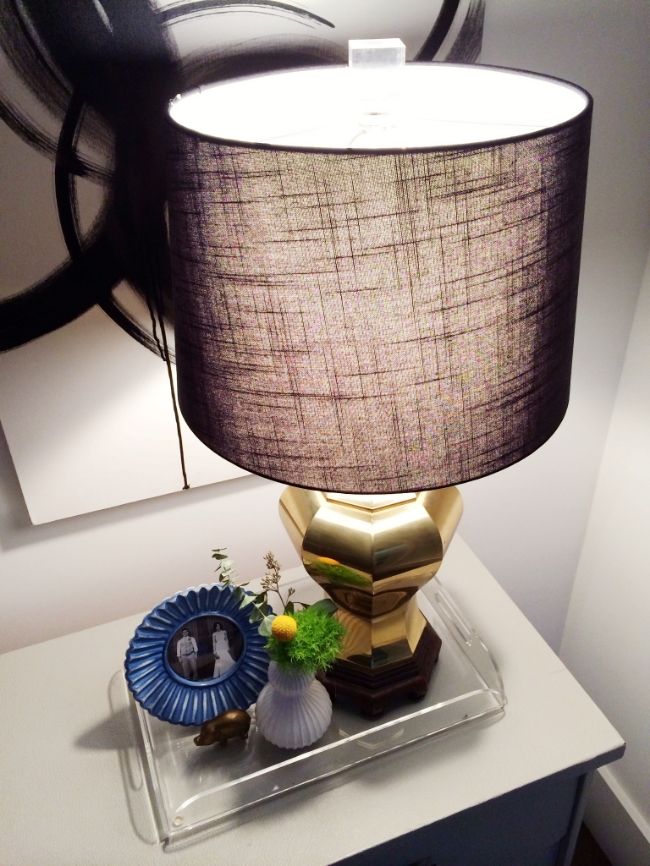 I love it! I have really been into brass lately. I found a few other "treasures" that day... there seemed to be a gold theme:
That thing on the bottom right is a table cloth that is hand stitched. I thought it was really pretty, and you know how I'm having a blue moment.
The glasses were the best! They were only $8 for a set of 8. Four tumblers and four regular glasses. They are nice and heavy, too.
I loved the mirrored tray, too, and of course the lamp. I posted this photo on instagram over the weekend (@Kristenfdavisdesigns)
That's all! I'm off to a meeting and then to paint! I will be doing a fun project today with
Heather,
so feel free to follow along on Instagram if you'd like!