Happy Friday! This Friday actually kind of feels like a Monday, because we had an unexpected snowstorm (AGAIN) in Atlanta, and the last two days have been spent at home. So weird. But kind of fun. I'm headed out the door soon, to finish up a faux grasscloth effect on the backs of some bookshelves in a beautiful space designed by Dorothy Burke. I hope to share photos of that space soon!
Anyway, I have done quite a few large abstract paintings recently, so I thought I would share some today. They were all commissions for clients, and the clients (three separate clients) all had very specific directions for how they should be painted.
abstract circle painting: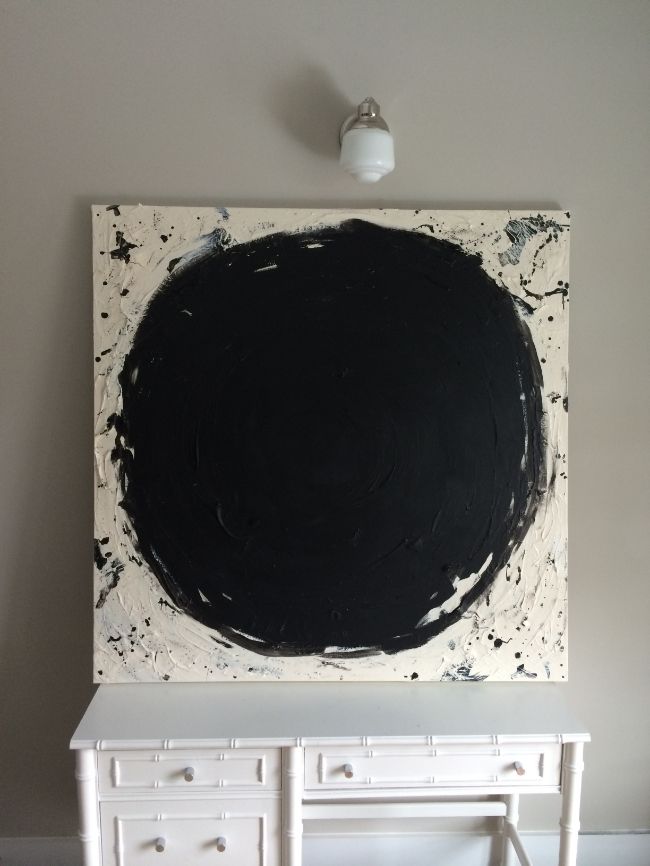 really large - 48" by 48". Super textury and black and white (well, off-white). I did several edits for this painting, even though it is just an abstract circle painting. I was happy with the outcome though, and hope to get a photo of it in the space it will go in!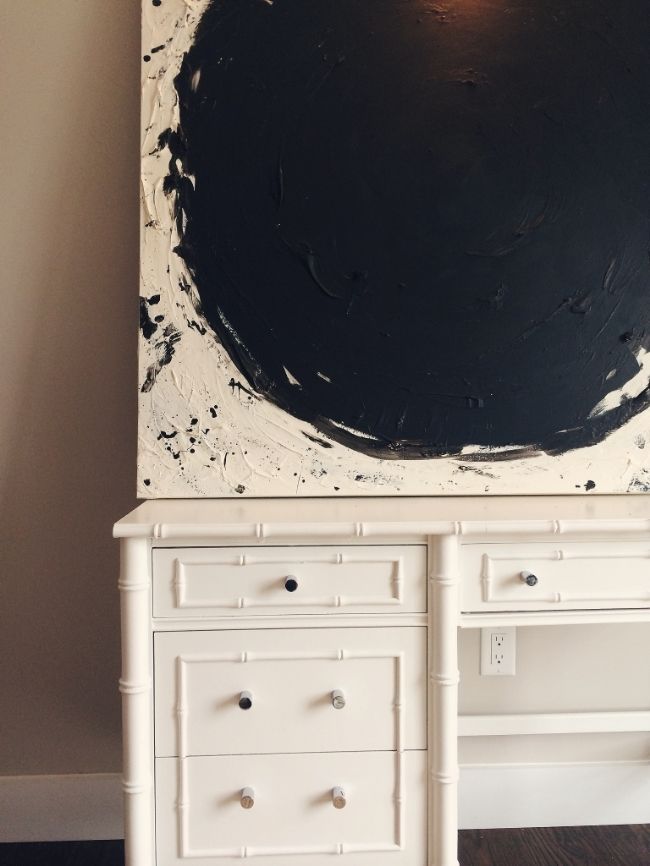 \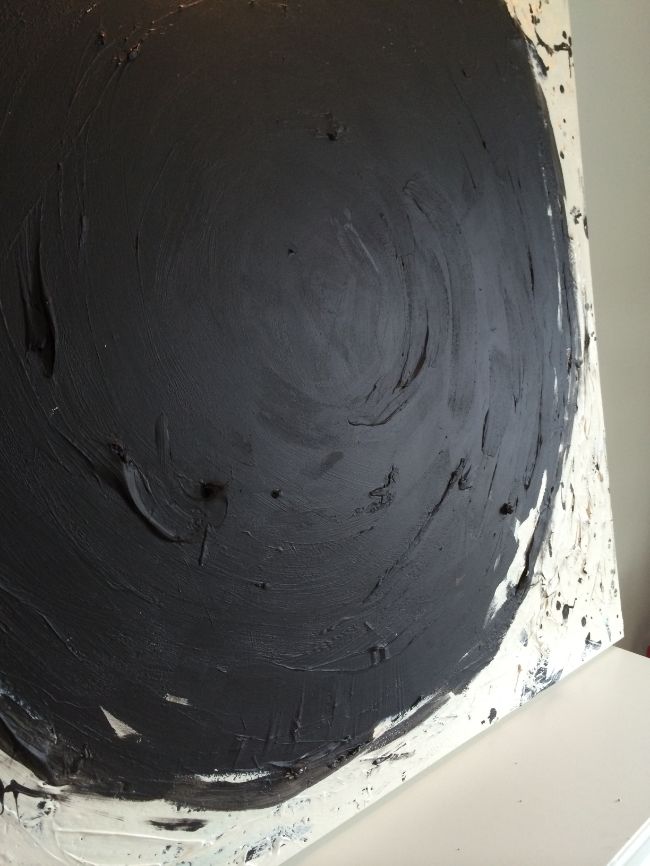 Its funny doing paintings versus painting furniture, cabinetry, etc. With this painting, I WANTED to have brush marks in the paint, and some marks from the different layers of black paint going in. Since it was such a simple painting, you needed some interest, rather than just a large black circle. But when I'm painting furniture, I always strive for zero brush marks or roller marks. It's just funny to be doing it, and trying to have marks. I definitely prefer the latter.
For a different client, was this fun Jackson Pollack style painting.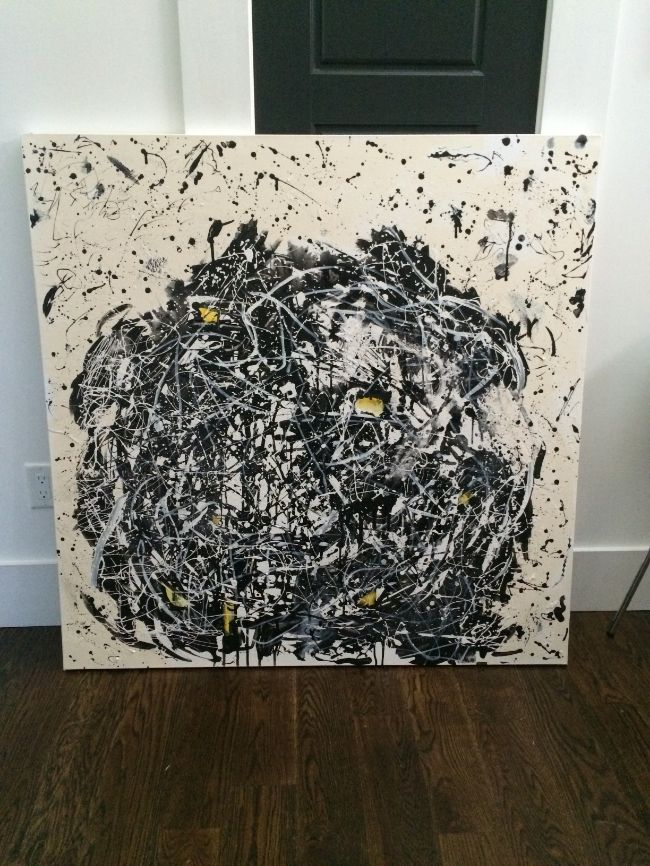 it was really fun to paint. splatter, drip, spray, repeat.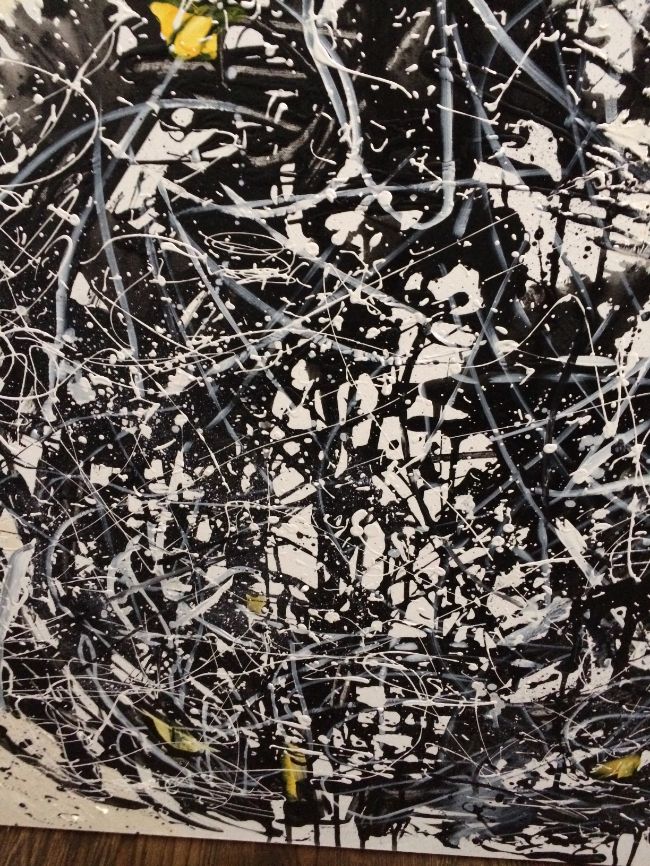 I had to ship those two babies to Florida, and it was horrible. I got a box from a great box store, which was the easy part, but packing them and actually shipping them was so tough. I went to the Fed Ex store around Lindbergh drive here in Atlanta (I think it's actual address is on Piedmont), and the manager measured my box before I packed it to make sure it would be OK to ship. Well, after I spent (no joke) about 40 minutes packing them, and we got it up on the scale, they told me it was too big. This box was DEFINITELY Not fitting back into my car with the paintings in it and everything, so I had no options. LONG story short, the employees were very unhelpful, as far as figuring out a solution, and I ended up figuring it out on my own. I had to "schedule a pick up" online, and just get them to pick it up at the store. It was really weird, and I was at Fed Ex for over 2 hours. Not my idea of a nice Friday.
oh well, at least they're shipped now! and my clients are happy.
The other painting had a lot more color, and my clients gave me fabric samples and specific directions too.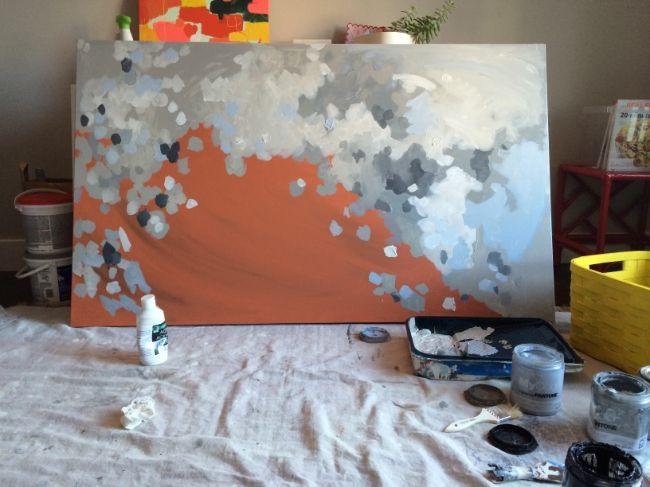 this was before I added the "Swirl", and then this is the final revision, after a few edits.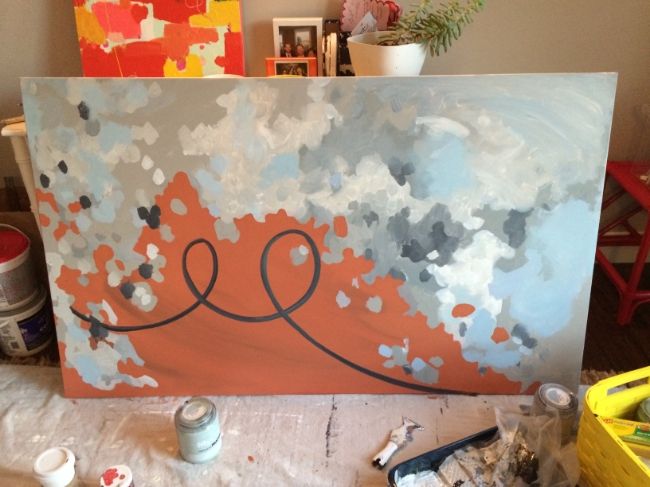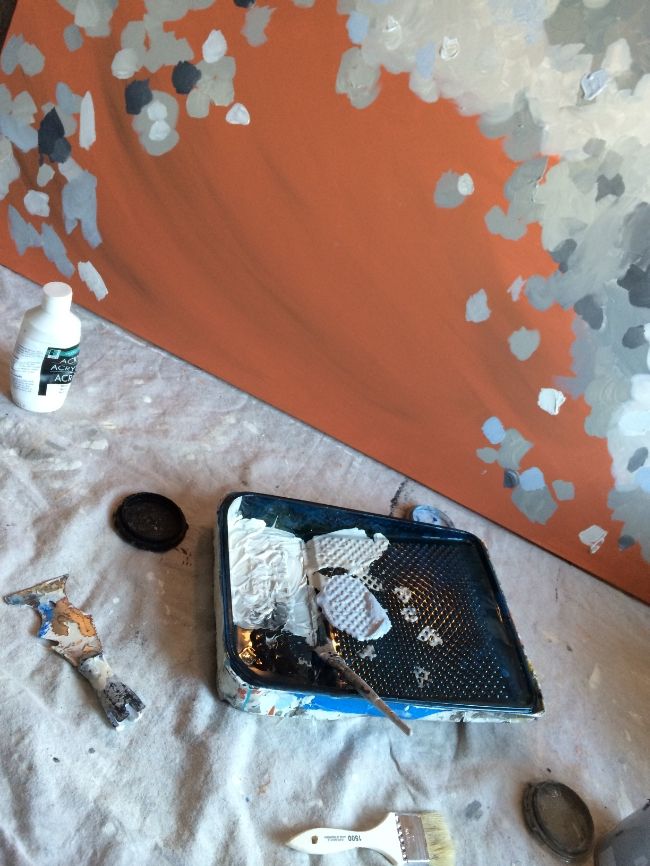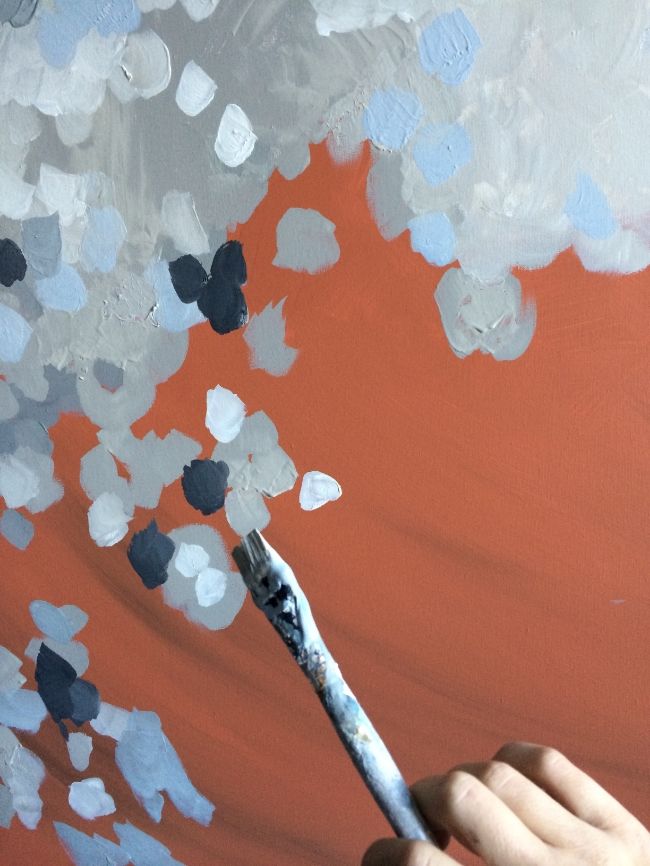 thats it for now! this gives me the itch to make lots more paintings, which i always say i'm going to do, but don't! i need to get on it.
have a great weekend!